Fern Filled Bubbles
Our Foliage Bubbles are the perfect accessory for any wedding theme, baby shower or general celebration (after all, who really needs an excuse for these gorgeous balloons!). The Foliage Bubbles are incredibly popular and we can see why. Sadly we're not able to put them on the website to order like a normal bubble, due to them being slightly more unique…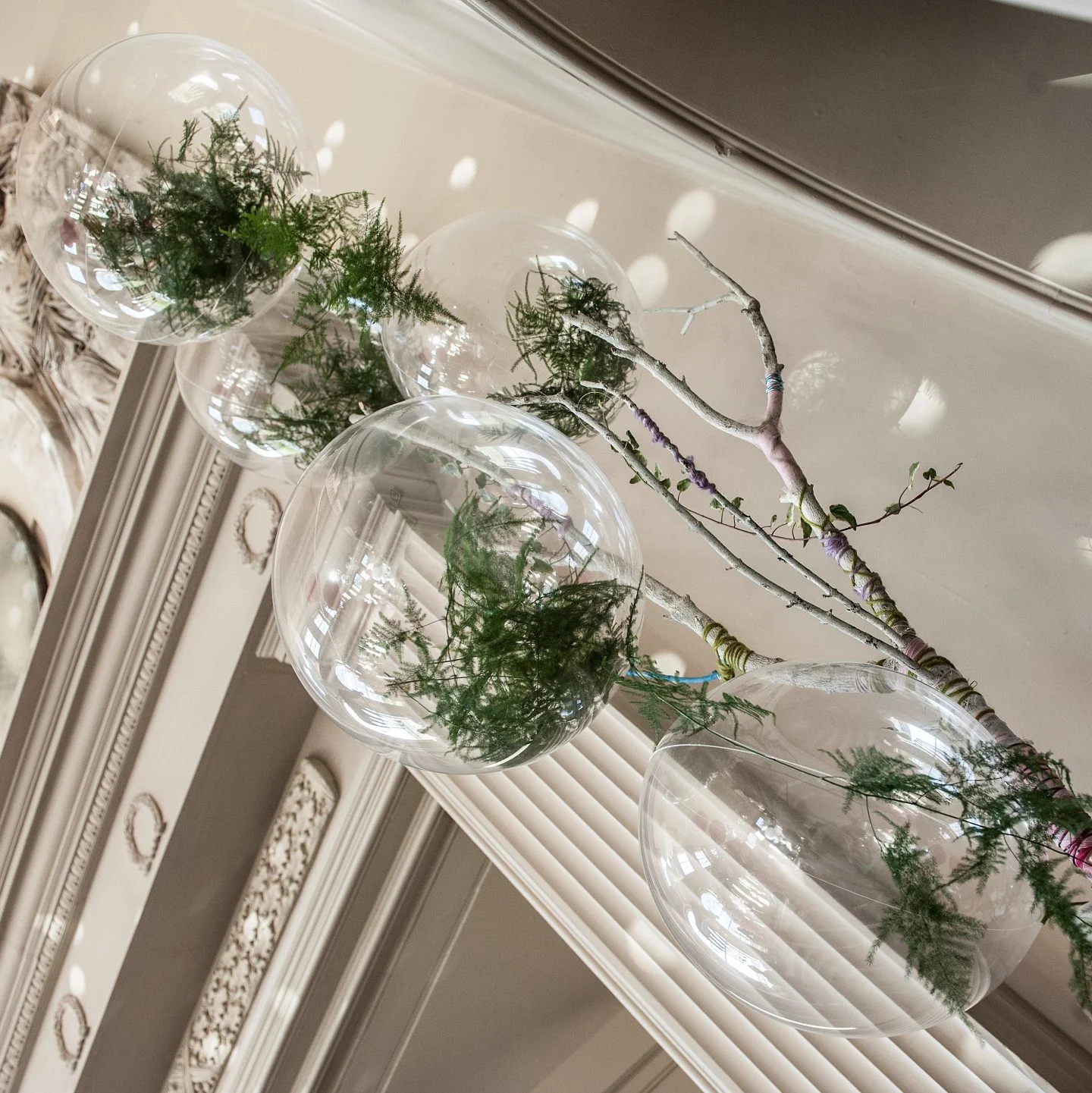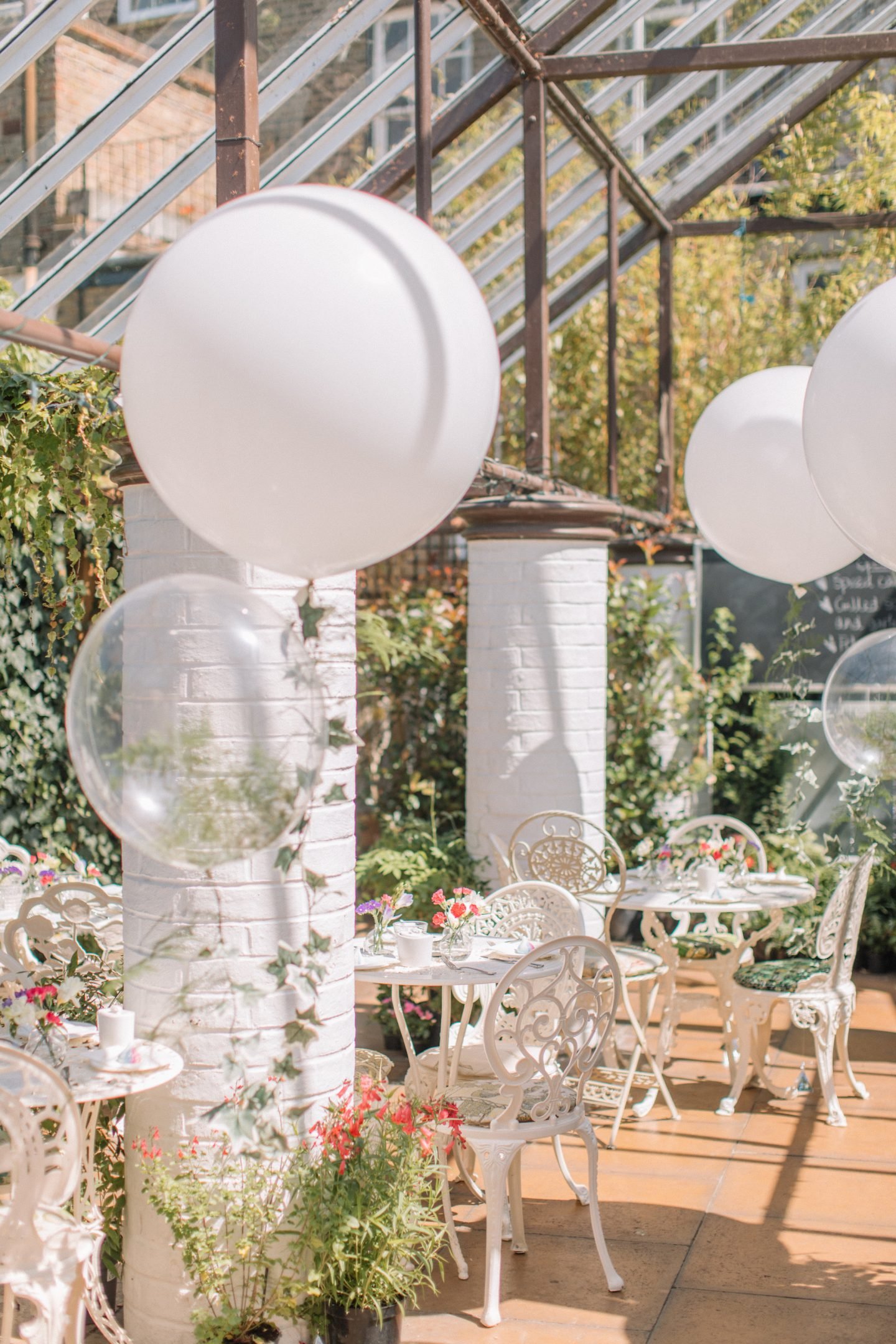 The Details
The foliage bubbles have a few requirements of their own:
A MINIMUM ORDER OF 10
The quantity we buy the foliage in is perfect to make 10 beautiful bubbles. This means if we don't make all 10 bubbles, we're left with a mountain of foliage on our hands. If you'd like less than 10 bubbles, you're welcome to cover the cost of the excess fern and use it was you wish.
The bubbles are £36 each and the excess fern is calculated based on how many bubbles you purchase.
A COURIER DELIVERY
The foliage bubbles can't travel via the post, so they require our driver to deliver them for you. Thankfully, our driver is happy to travel all over the UK, but the courier fee increases based on your distance from us. We're in Farnborough, Hampshire and as an example of delivery fees, a courier into Central London is £75 + VAT.
How Can I Order?
If you'd like to have our gorgeous foliage bubbles at your event, drop the team an EMAIL and they'll be happy to help. Please let them know the quantity you'd like and where they need to be delivered to.
How Can The Foliage Bubbles Be Used?
We've had some very creatively gorgeous uses of our Foliage Bubbles in the past and some examples are below: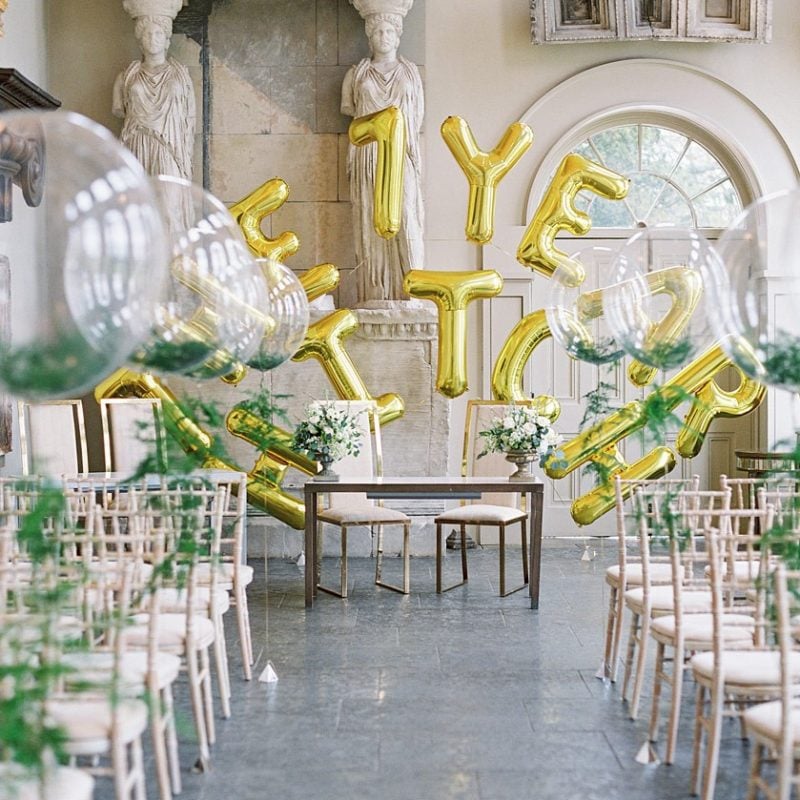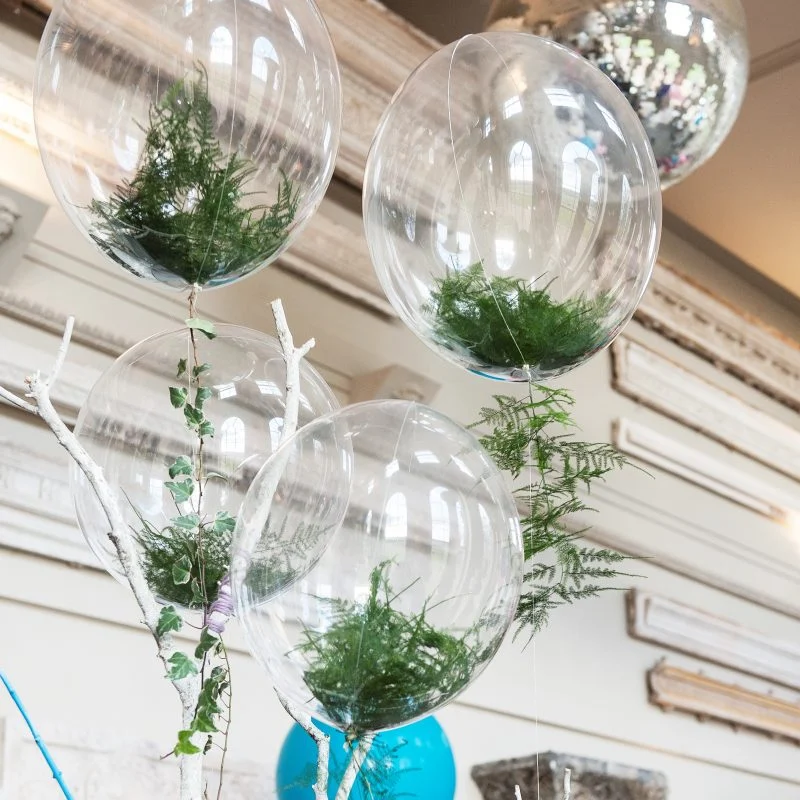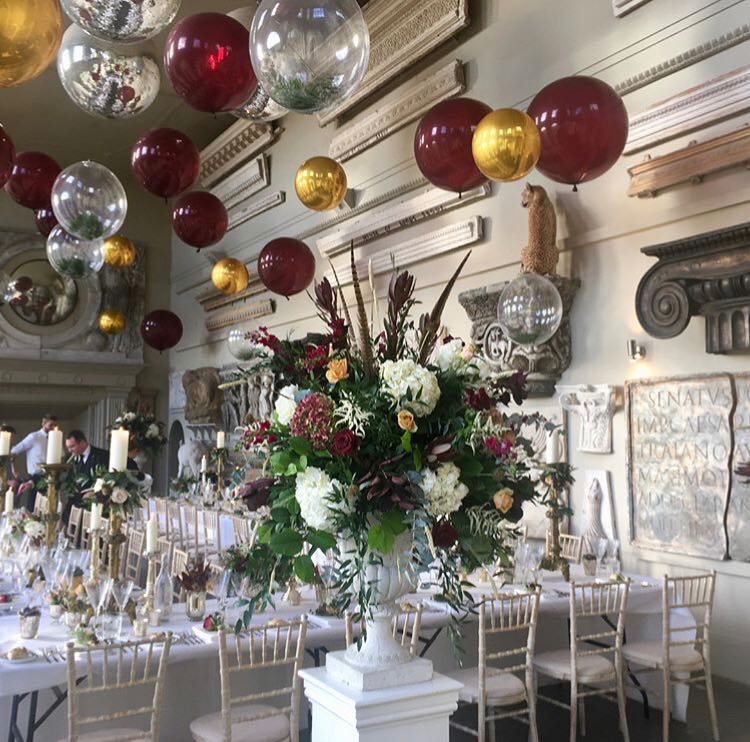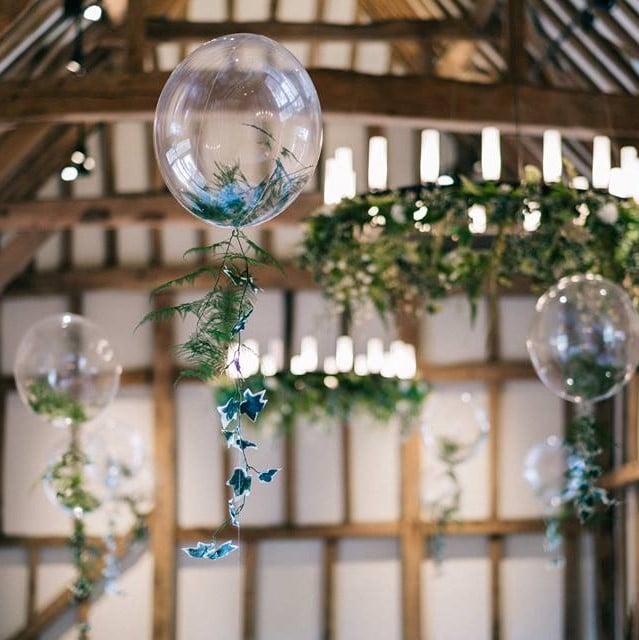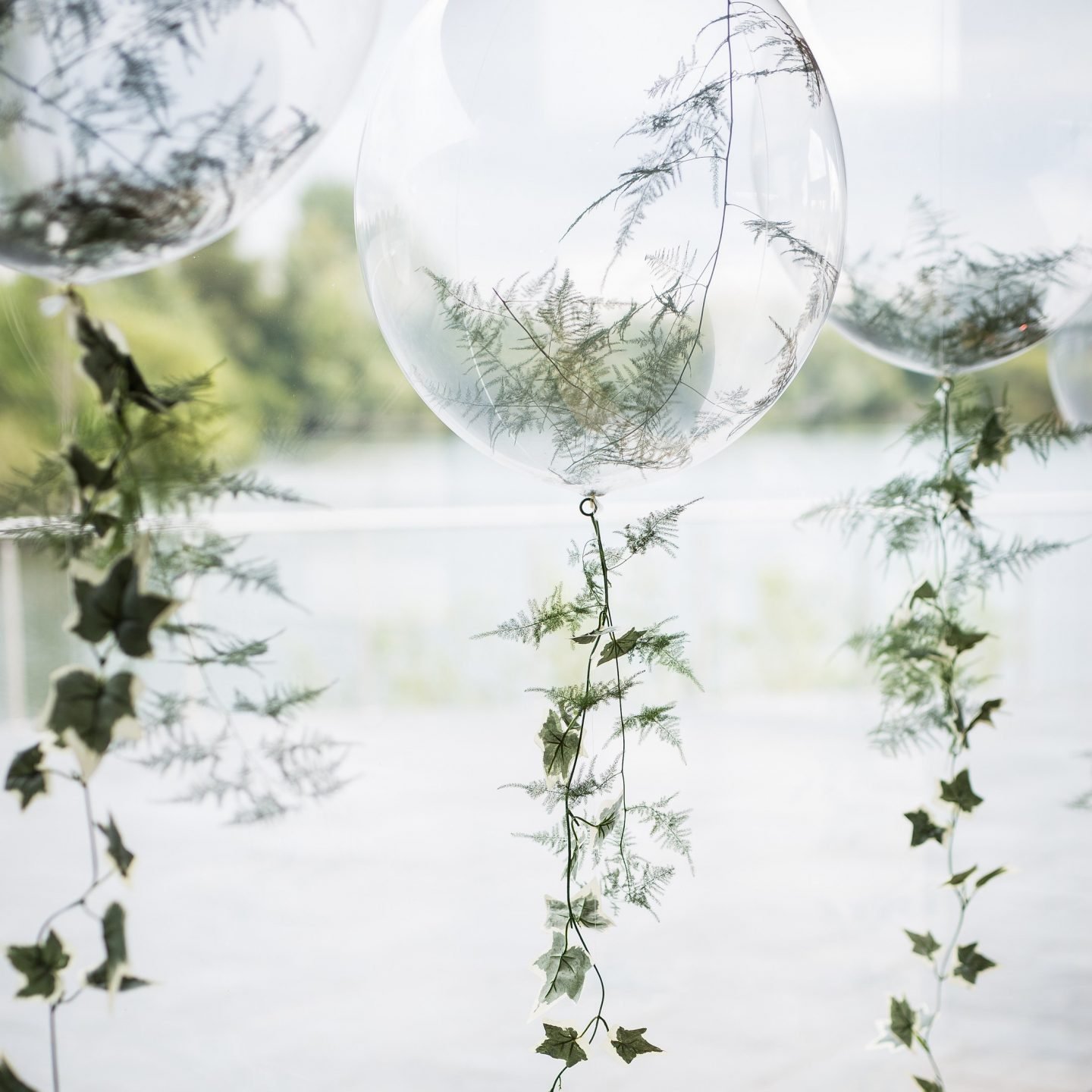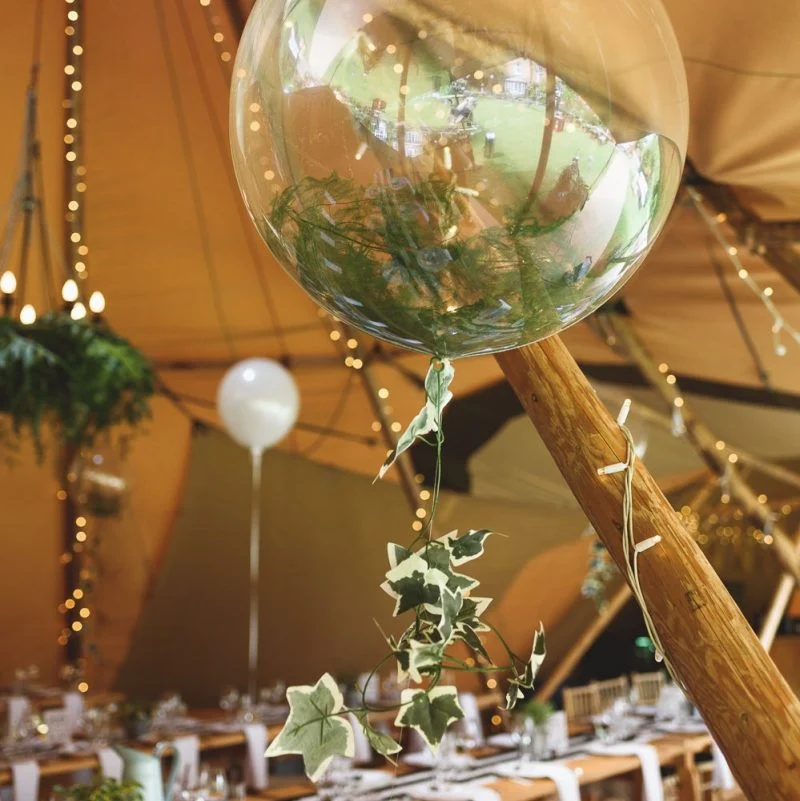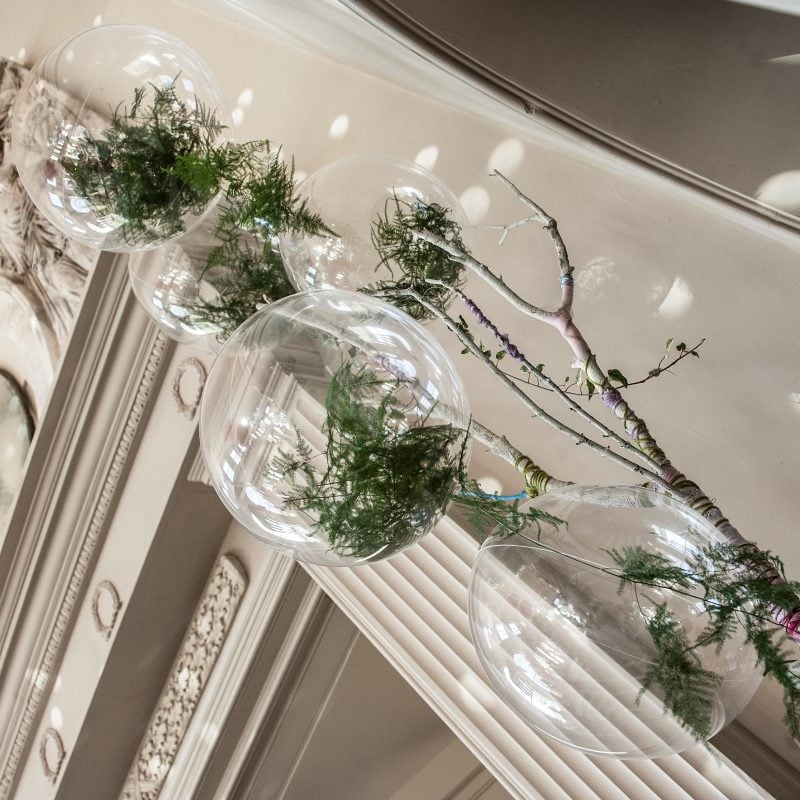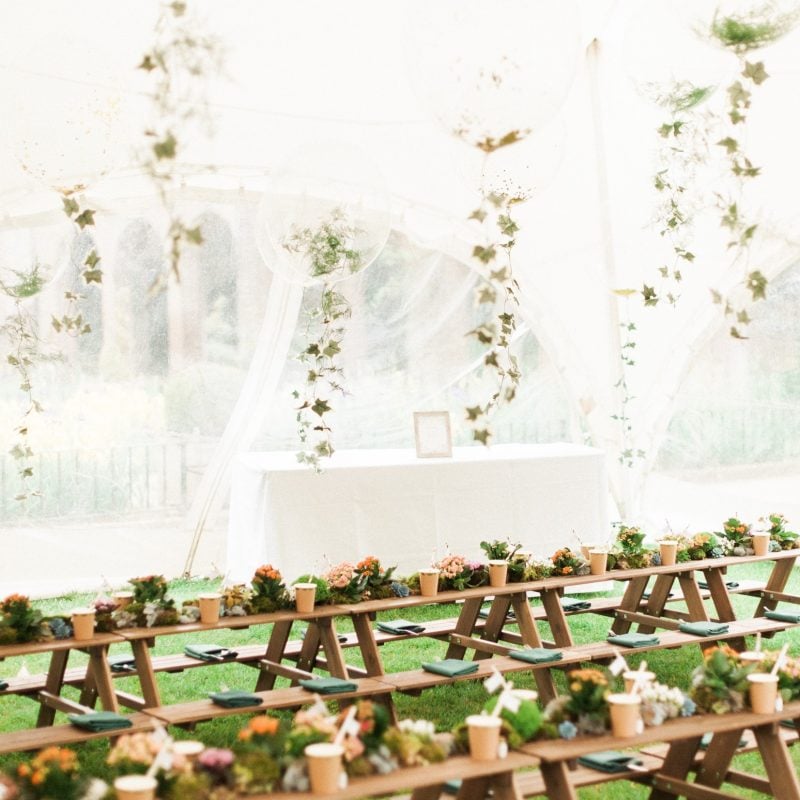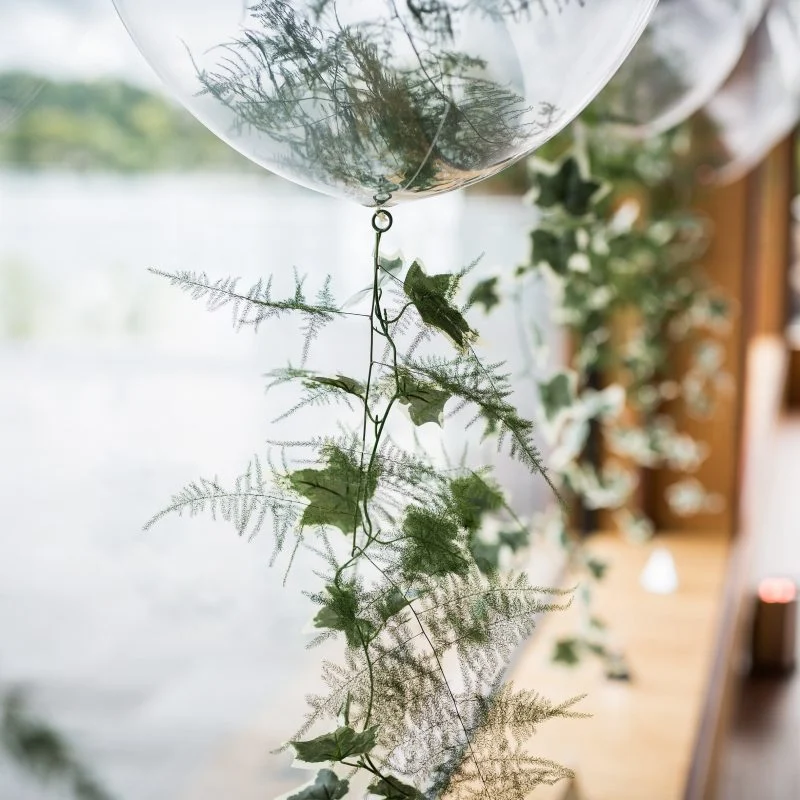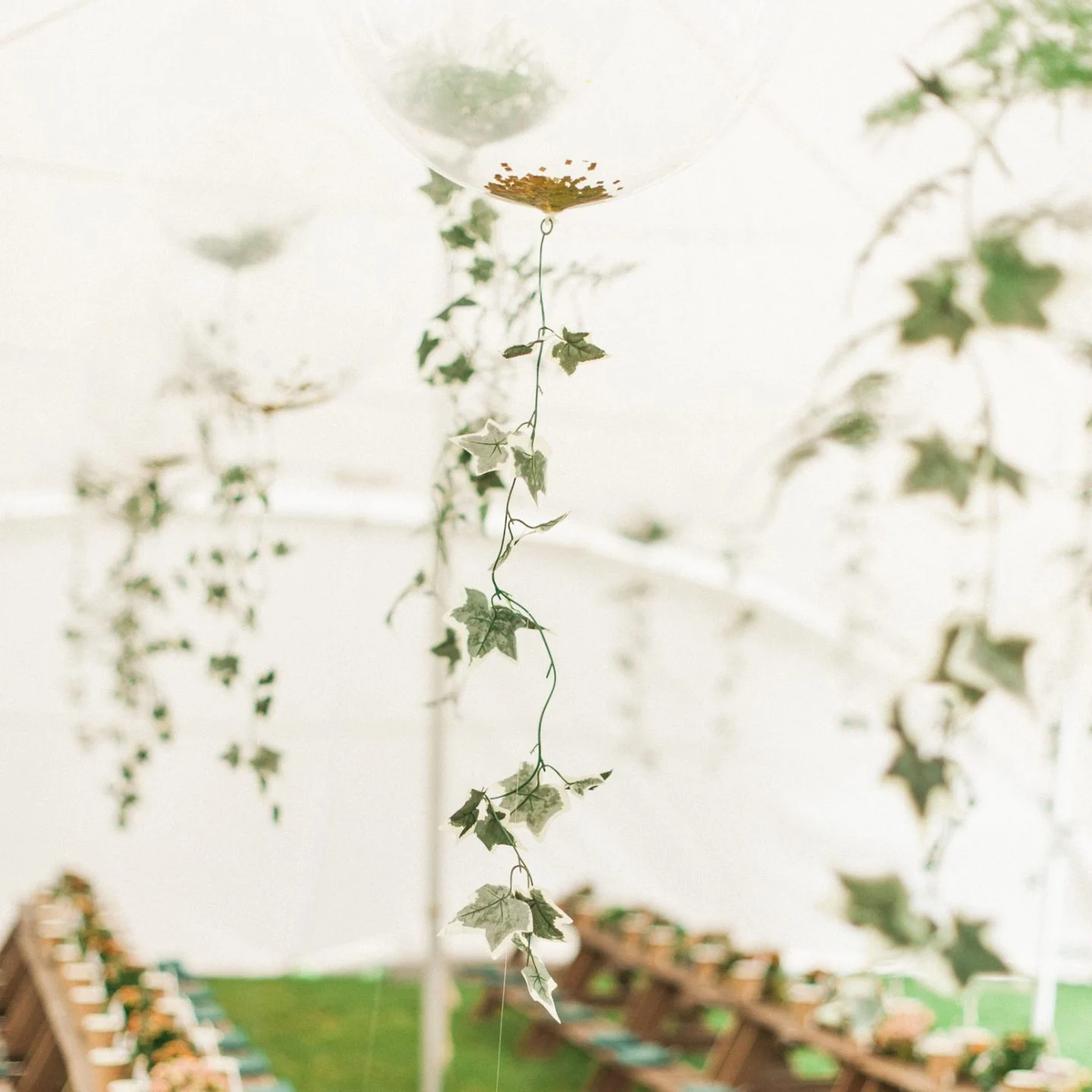 Foliage Installations
If you'd like the team to attend your event to install the balloons, we're more than happy to help. Whether that's suspending them in the ceiling, dressing the dessert table or adding them to larger installations, we're always up for a challenge.
The installation fee is based on how big you'd like to go! Drop the team an EMAIL and they'll be happy to help.