Thomas The Tank Engine
When we got the call from Jemma-Jade Events with the brief for this party, we couldn't wait to get started.
So much so, we began blowing up balloons straight away.
The trial Thomas was built, but he wasn't quite 100% right.
A Thomas With No Steam?
No thank you.
This actually kept one of the Bubblegum Girls awake that night, because why wouldn't it?
So by 9am the following morning, there was balloon steam!
[videopress IeSC3mTK]
The Big Day
The big day came and Thomas was packed up in sections ready for his big reveal.
This wasn't even a QUARTER of what it took to get the balloons ready.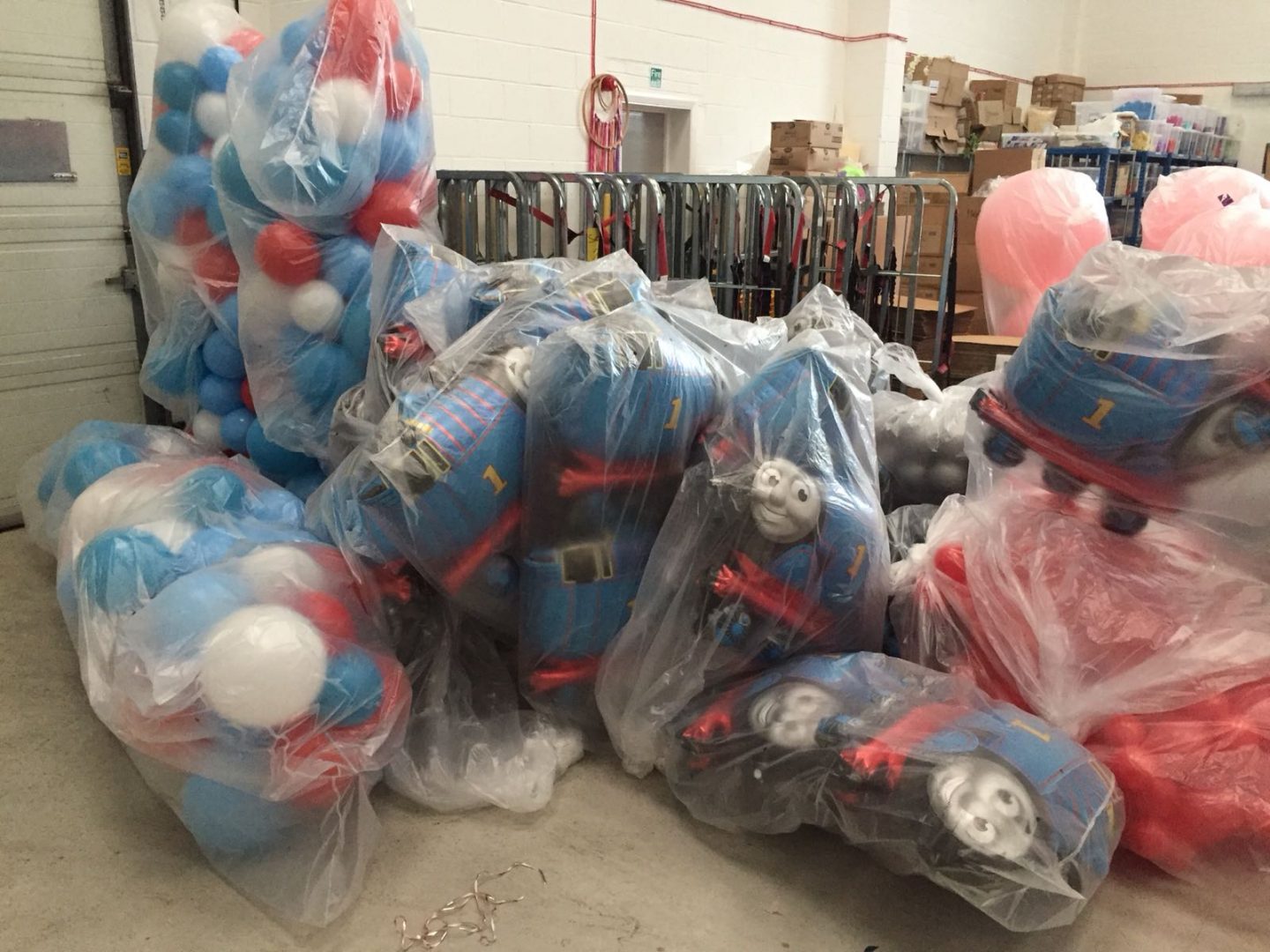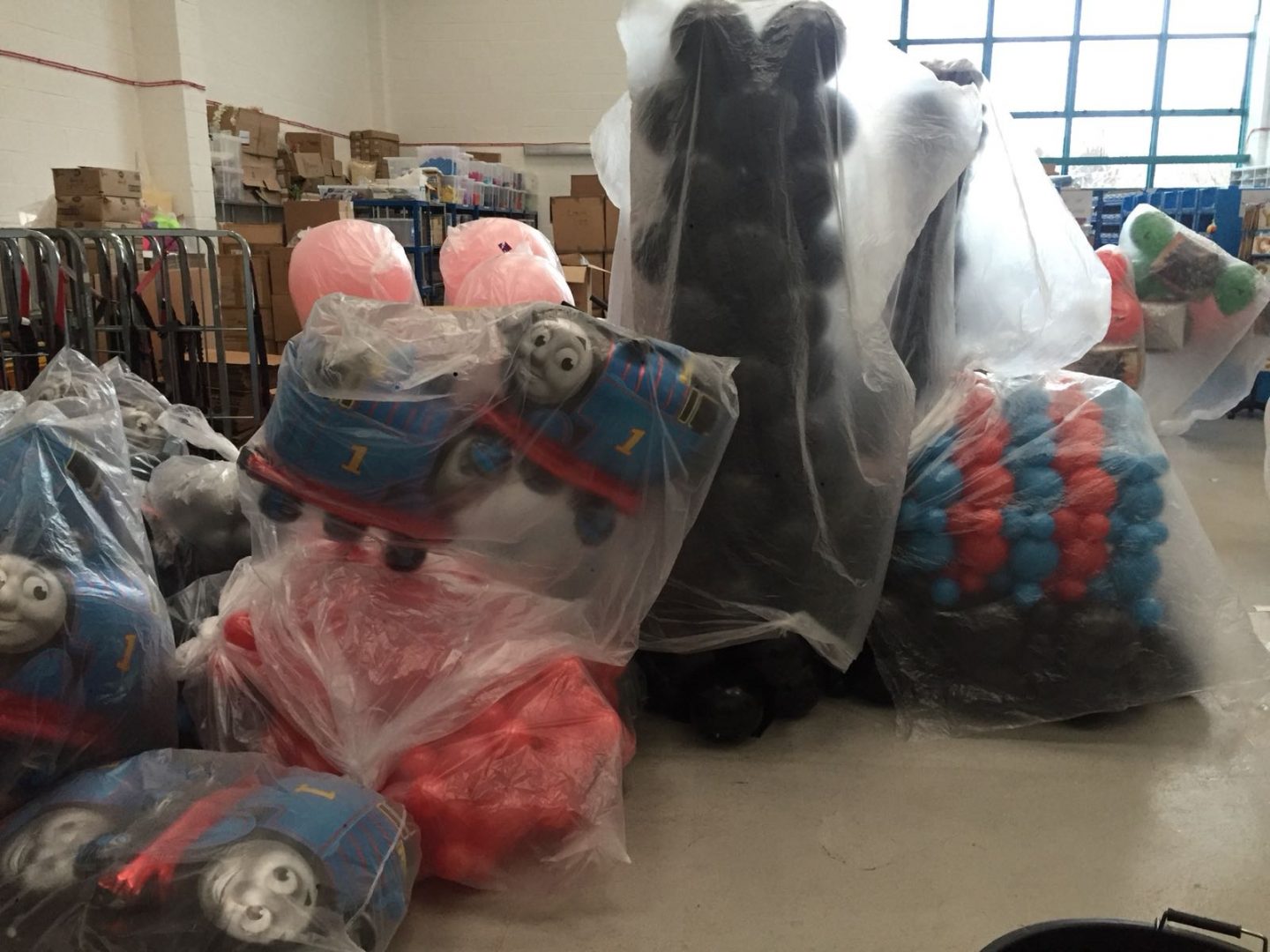 All of those Thomas faces only freaked us out a little…
Welcome To Claridge's
Once they'd arrived at Claridge's, the set up began.
Invisible Blue began putting the party structure together, we began our mission.
Lots and lots of Bubblegum balloons we blown up, twisted, turned, preened and perfected.
We were ready for the party to begin!
THE FULL PARTY
We began hounding Jemma-Jade for pictures from the minute the party was in full swing.
Can you blame us for being so desperate to see the final images? Sorry Jemma-Jade!
Noah Two By Two captured the event amazingly, as ever.
The Entrance
The entrance was magical and set the tone perfectly.
No one could miss the party, that's for sure!
The Thomas colours were so much fun to work with too – lovely and bright.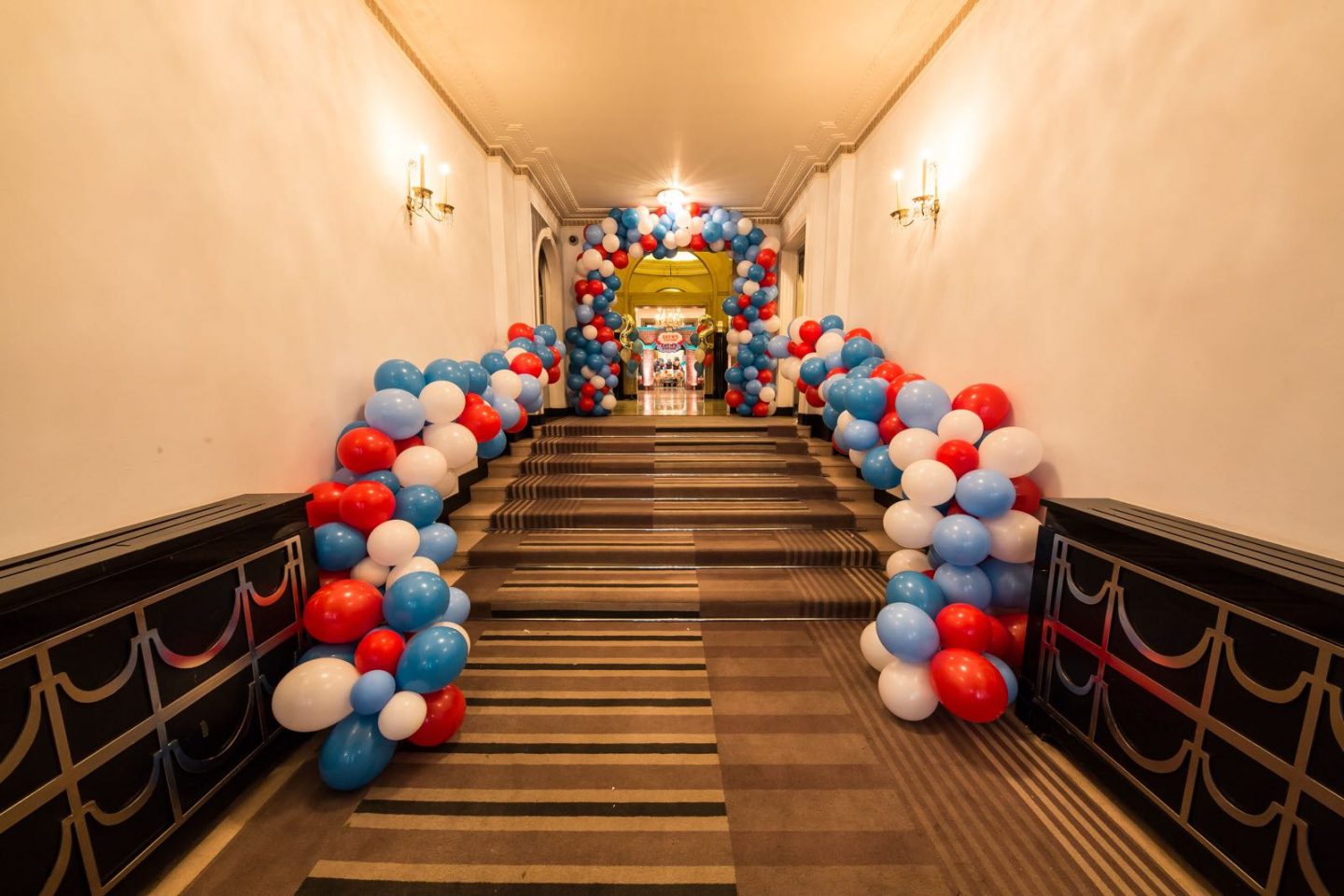 The Balloon Wall
A Thomas Balloon Wall was essential!
Even better that it could be personalised to celebrate the magical 2nd birthday.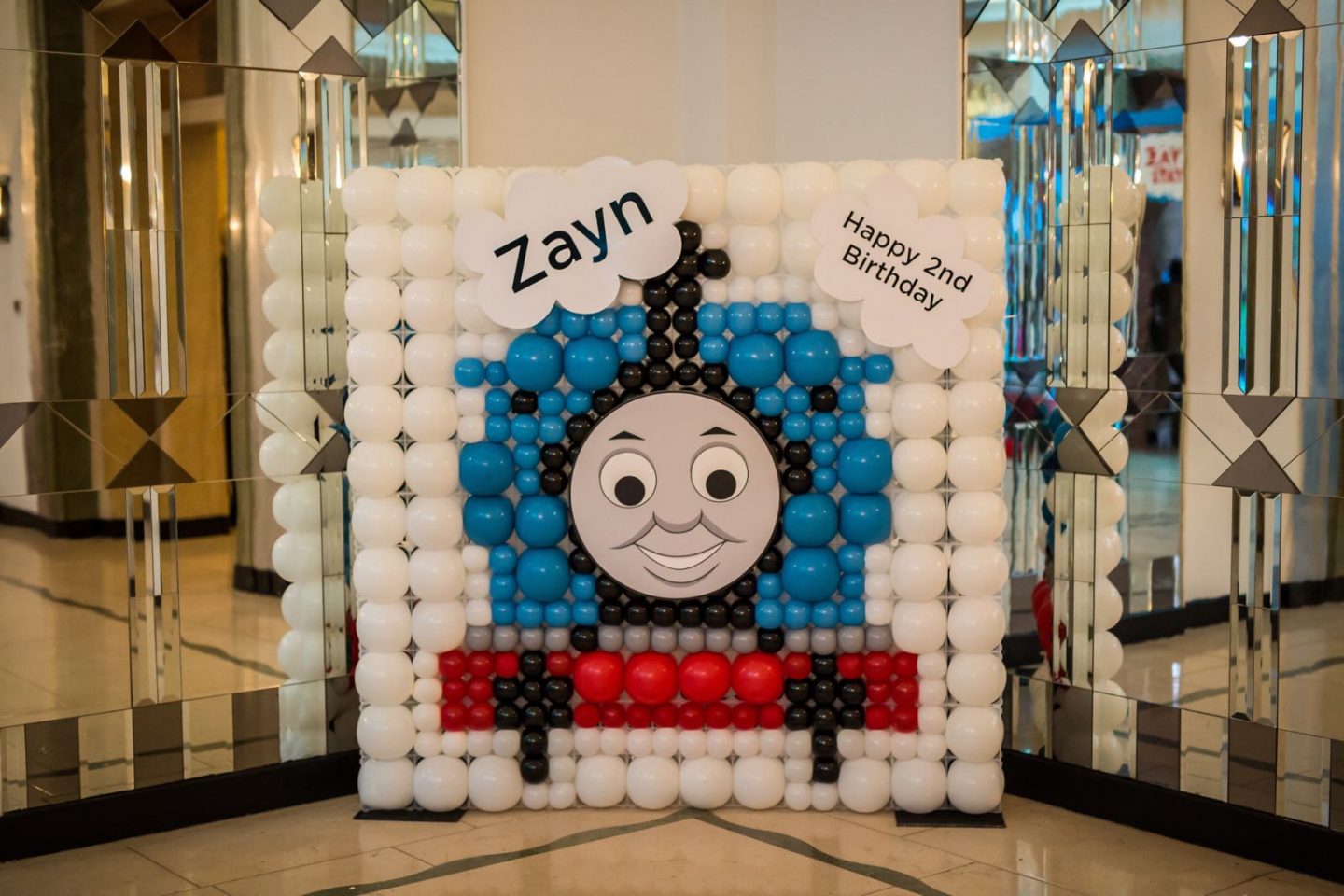 Choo Choo!
Our Black Onyx balloons were perfect for creating a shiny, crisp effect.
They were so simple, but made such a gorgeous addition to the giant balloon Thomas.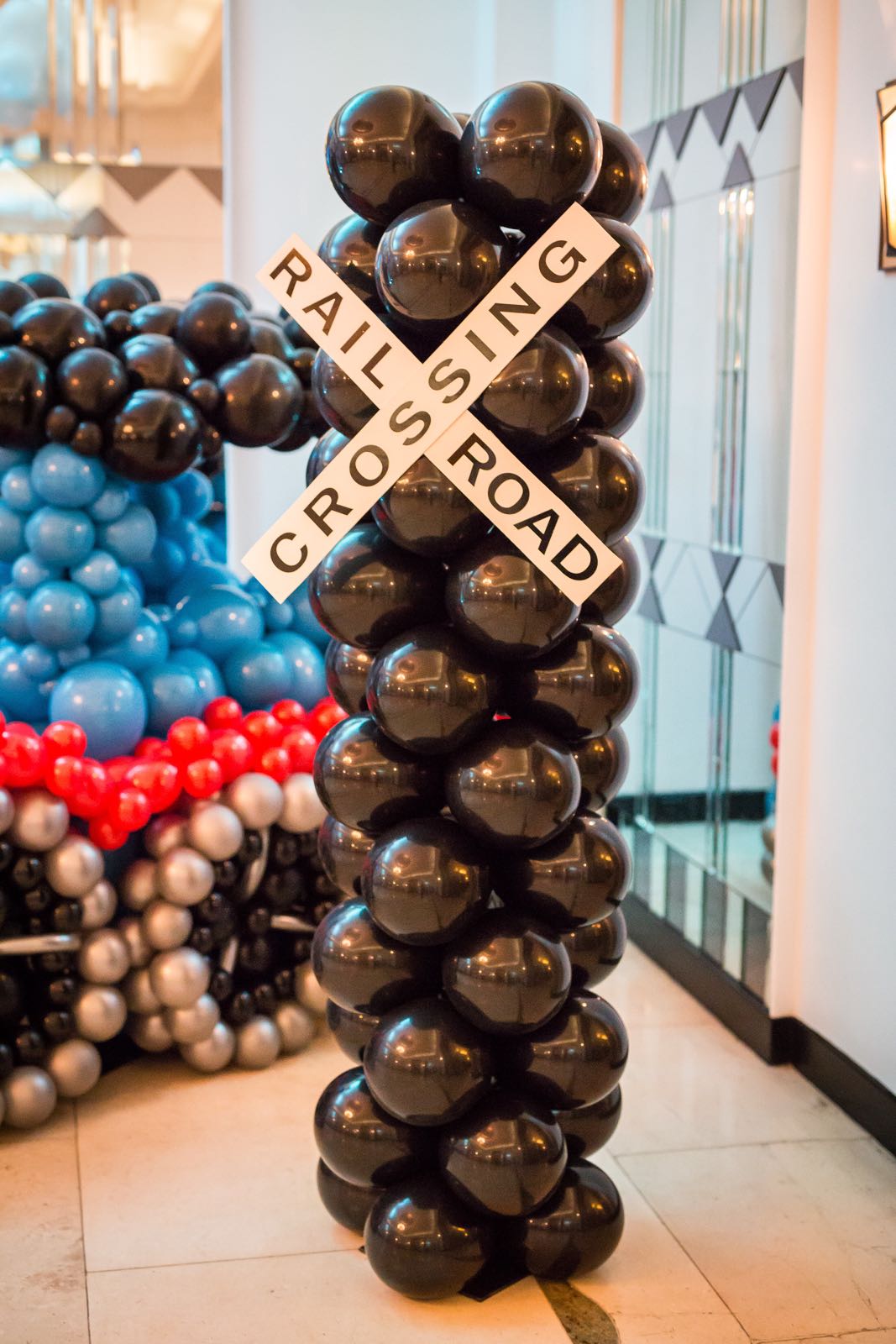 The Man Himself
He's just magical isn't he?
Due to him being a focal point of a children's party, we were also on a mission to make him durable.
As he came back to us in one piece, we're going to say that was a Bubblegum Mission successfully accomplished!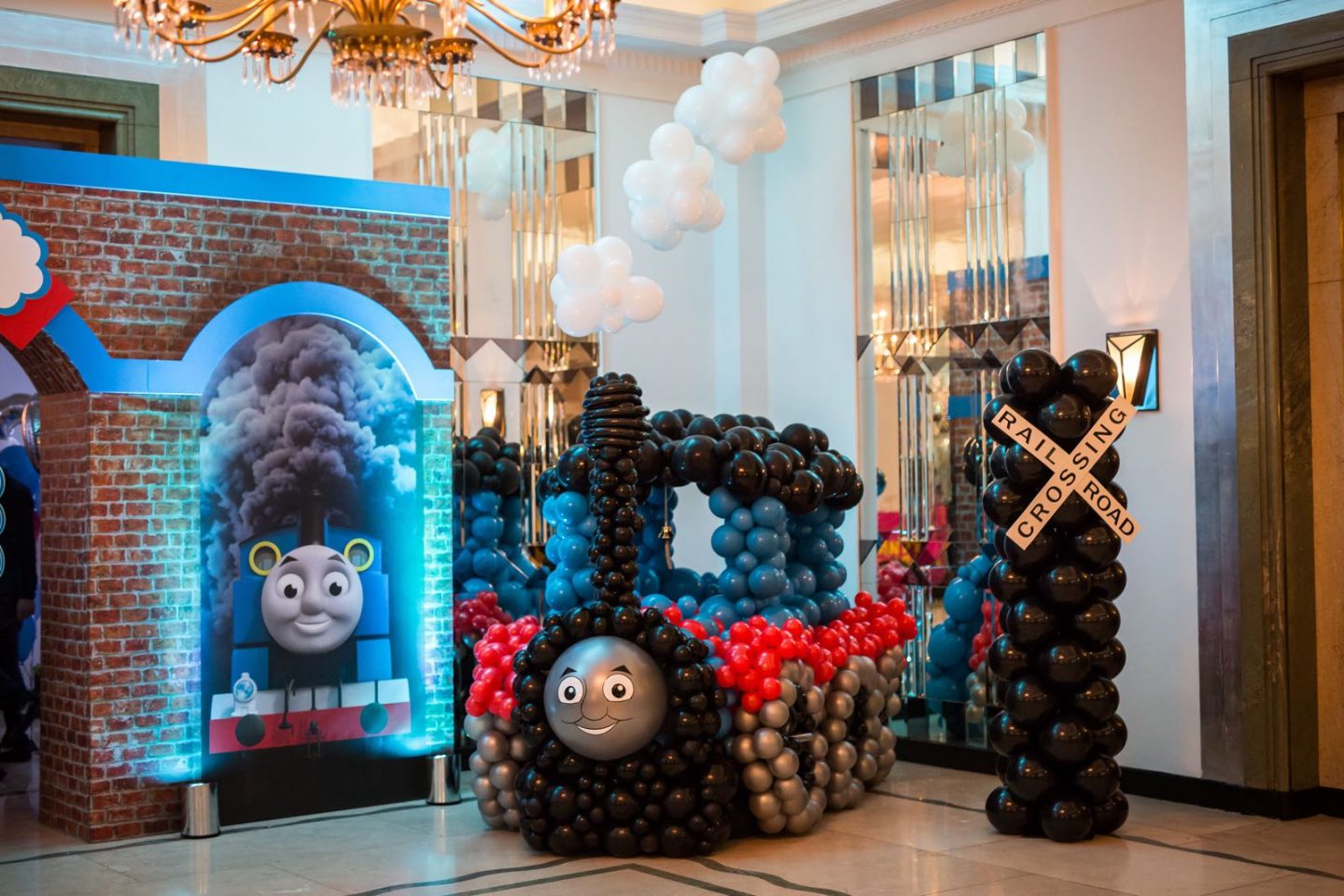 Thomas' Bell
Apologies to the parents who had to spend the day listening to this bell being rung!
We fitted a small step inside the install to make sure the little ones could reach.
More importantly it meant they could have a fab picture looking out from Thomas.
We were only slightly jealous…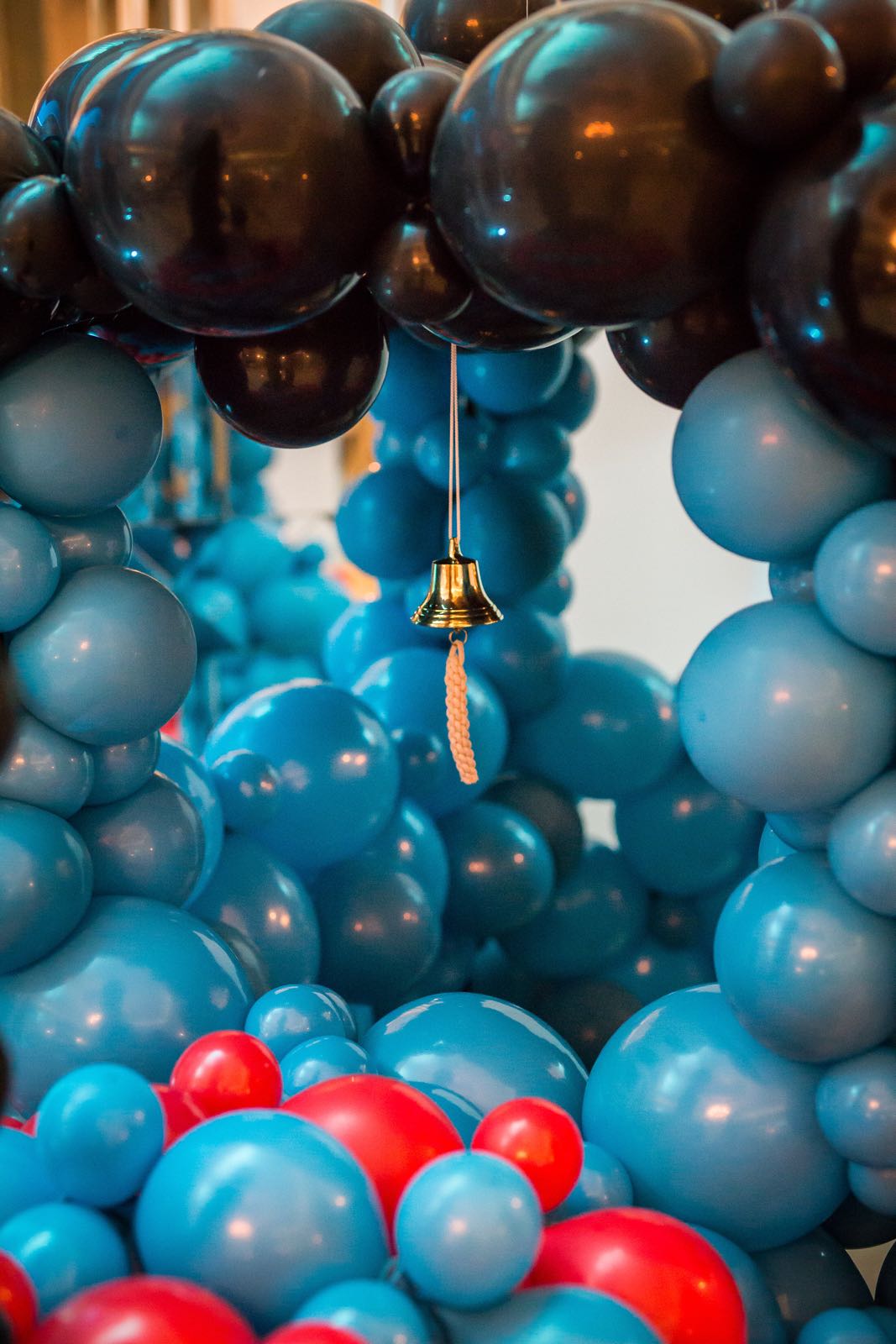 The Final Product
Completely magical.
Thank you Jemma-Jade for getting us involved and allowing us to make something so brilliant.
We had a lot of fun!
We already can't wait for the next phone call as the Jemma-Jade briefs are always bigger and bigger…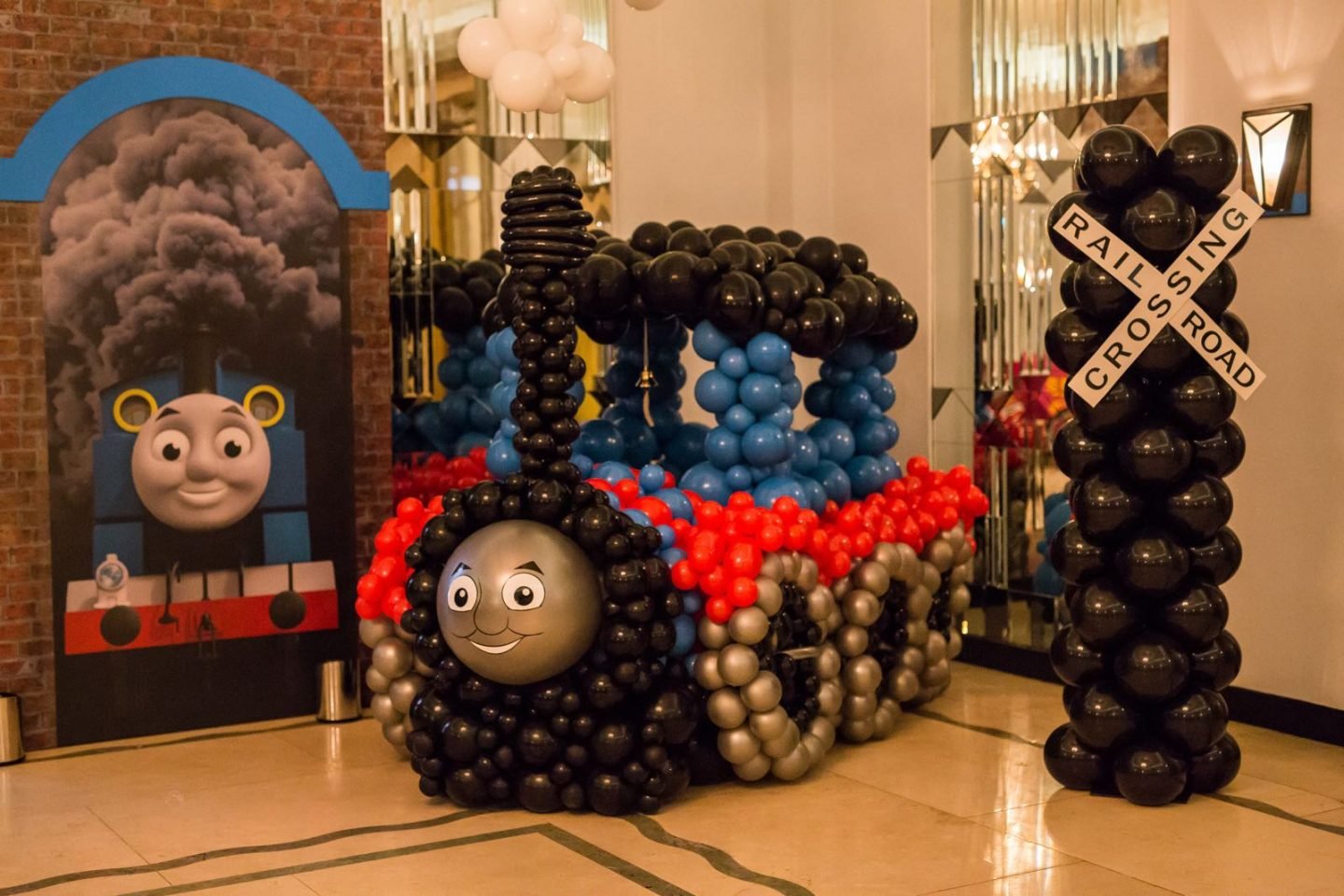 Work With Us
To work with the Bubblegum Girls, please email: [email protected]
To work with Jemma-Jade Events, please email: [email protected]