We love working with a unique wedding theme as it gives the team a chance to have fun in some of our favourite venues, with unusual colours and styles. On paper, blue marble and rose gold may not have seemed the most obvious of choices, but in situ the install was phenomenal.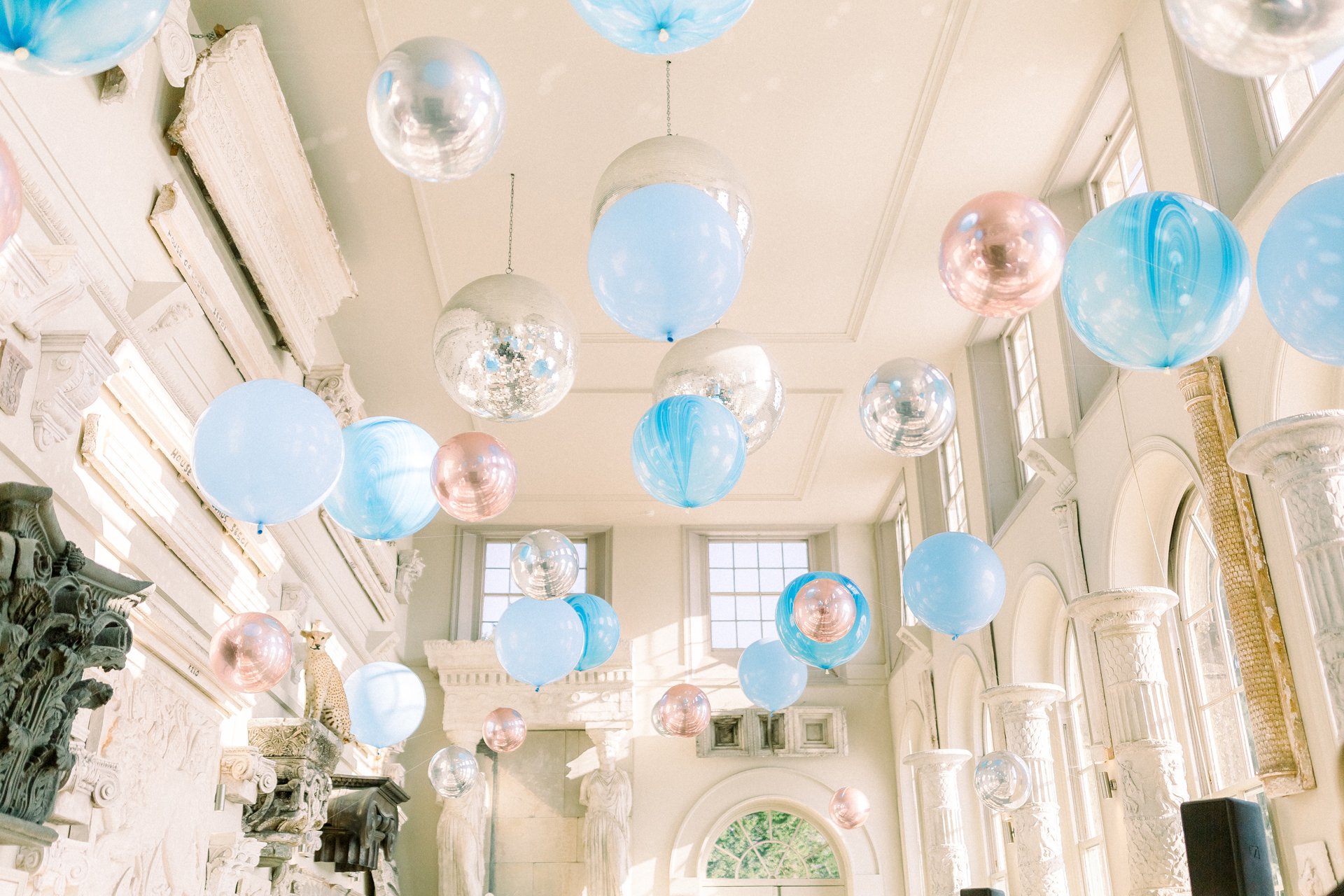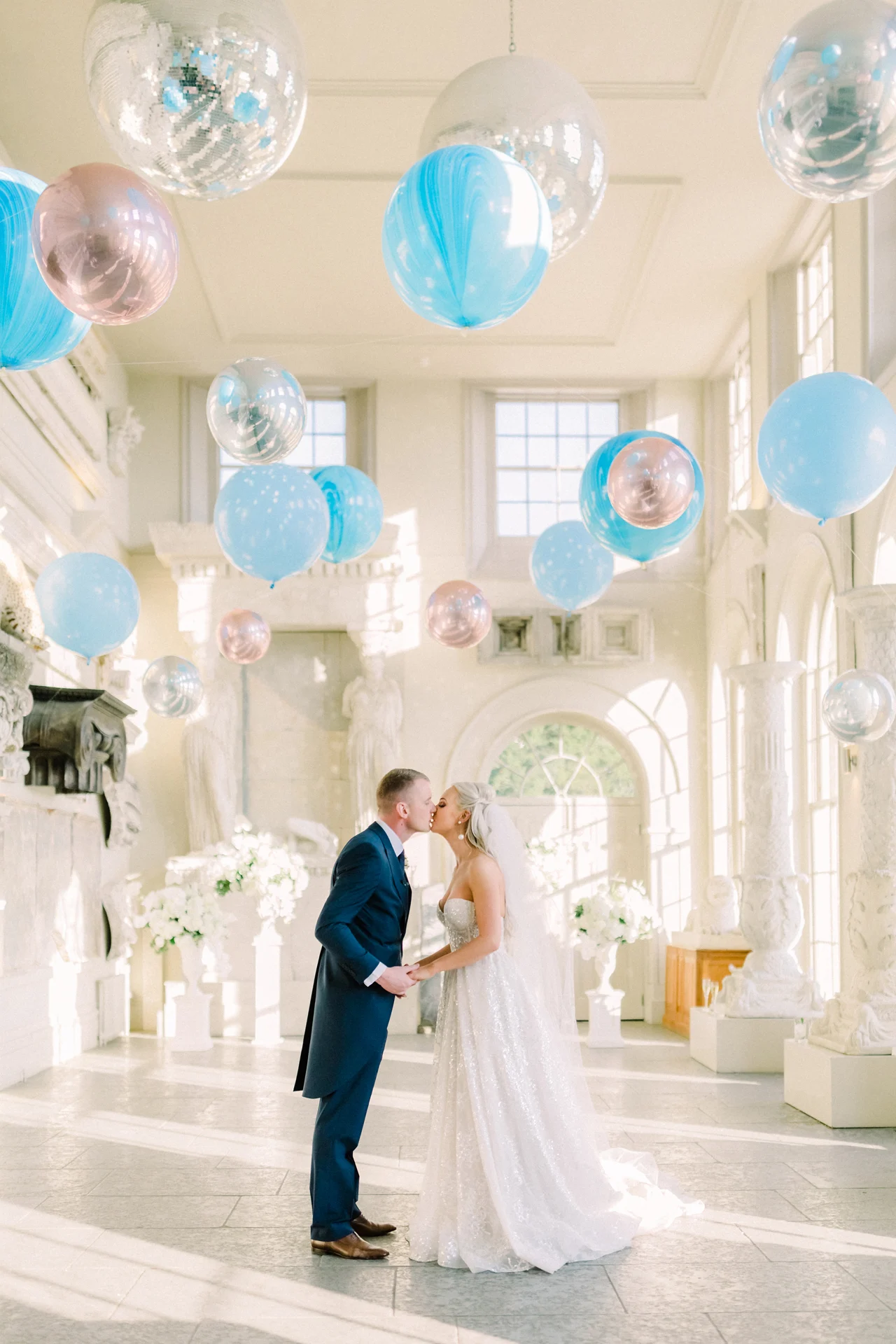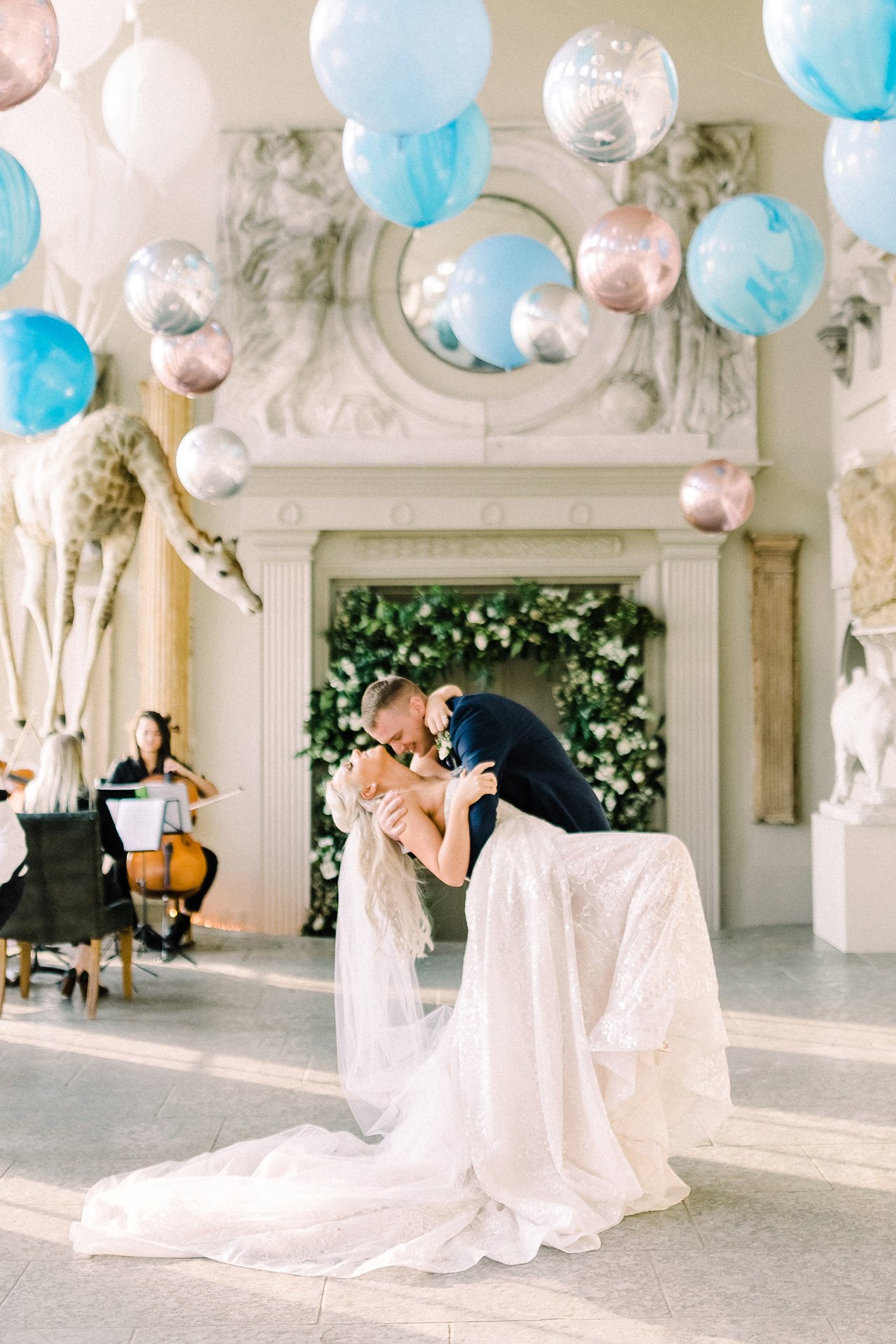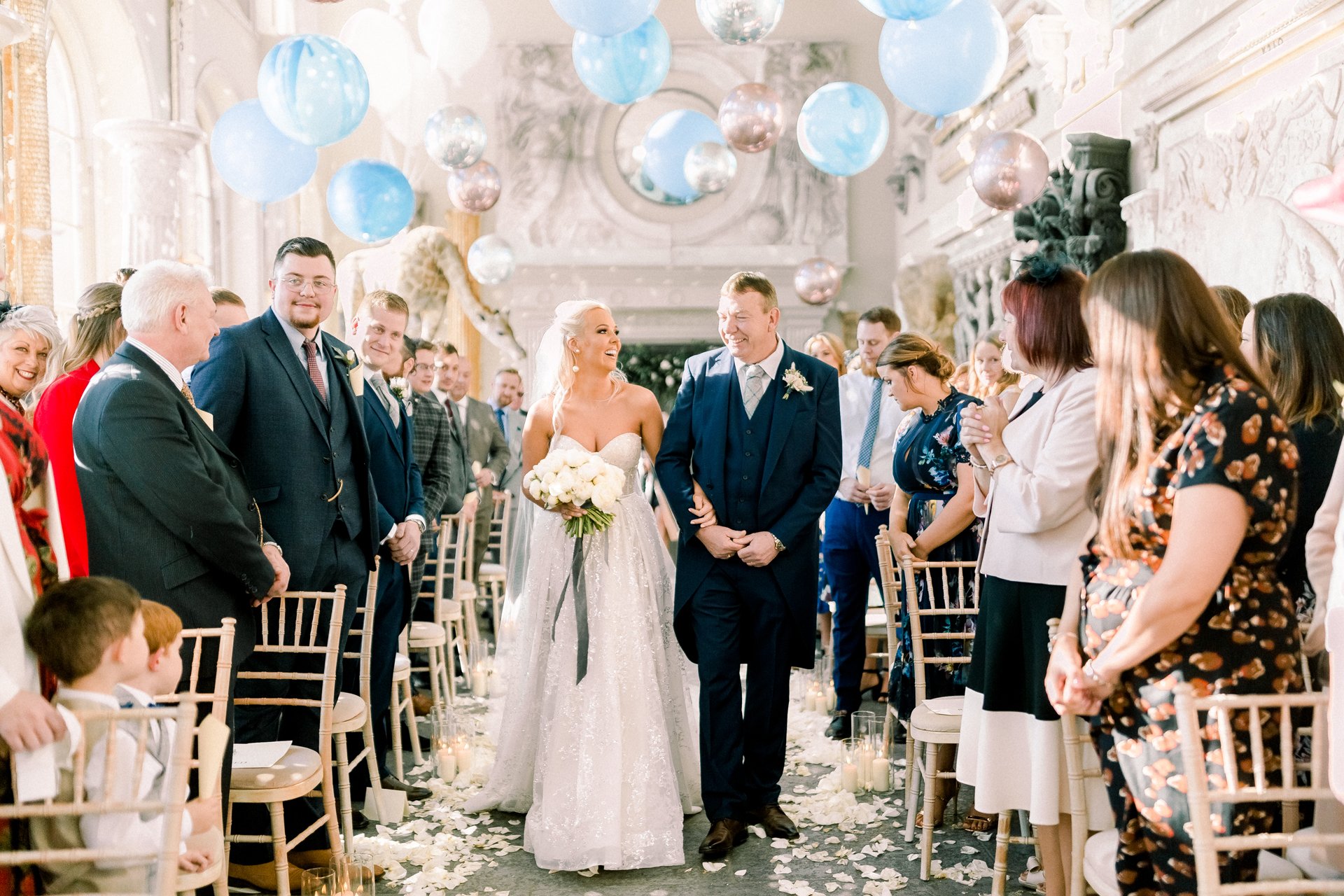 Making an entrance in style has never been easier than with our Staircase Balloons. A simple yet super effective way to add a pop of colour, personality and uniqueness to the moment you step foot down those grand stairs.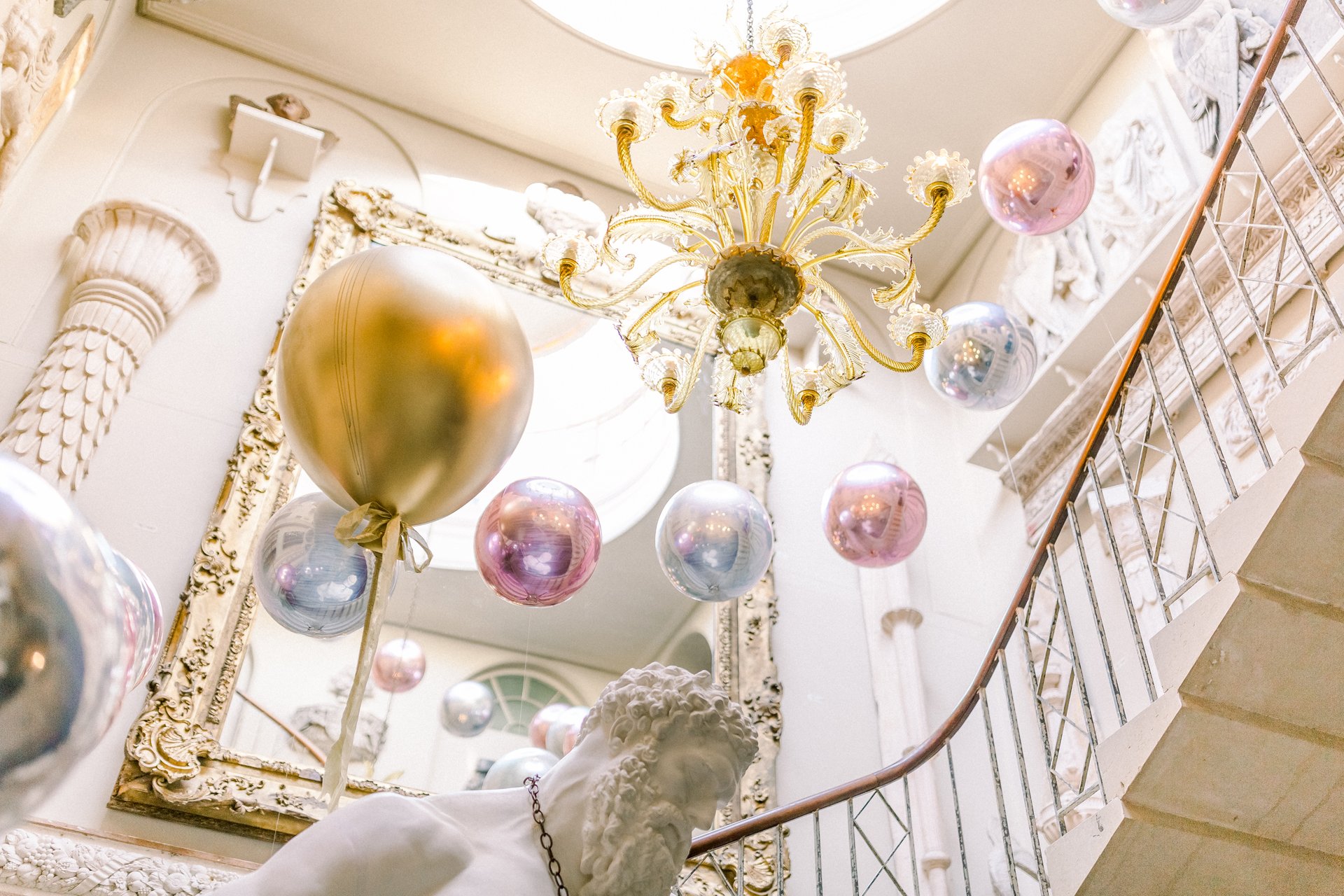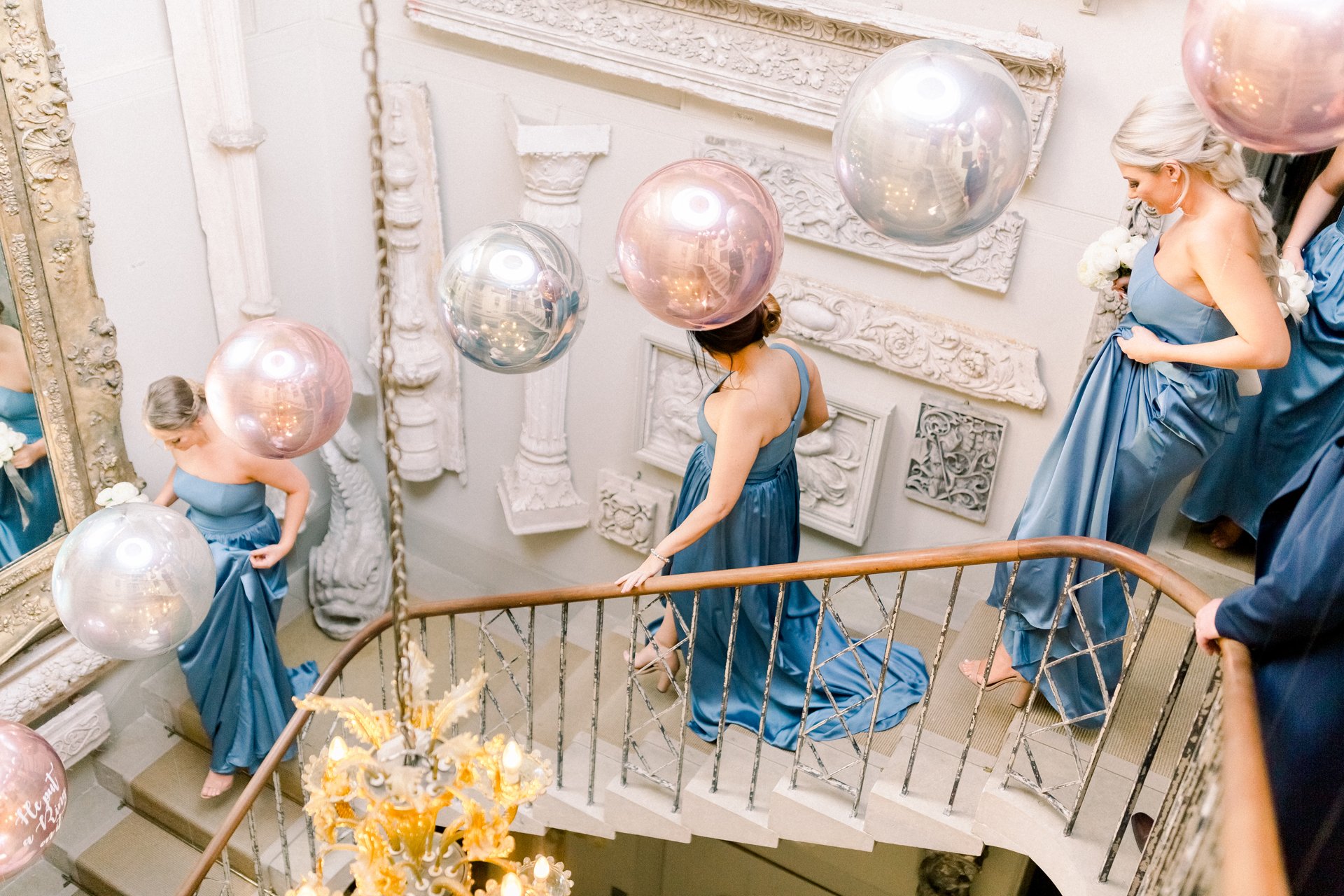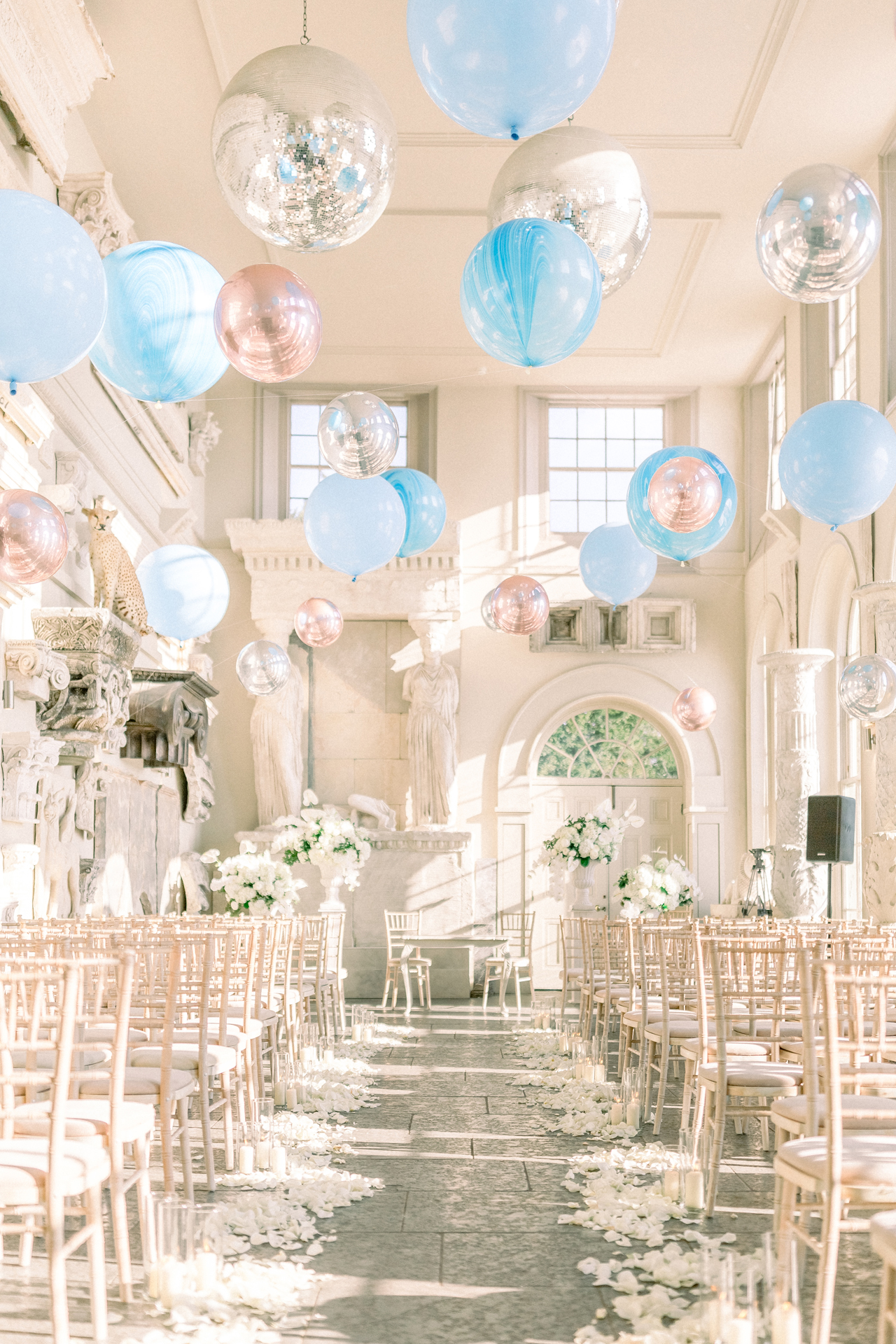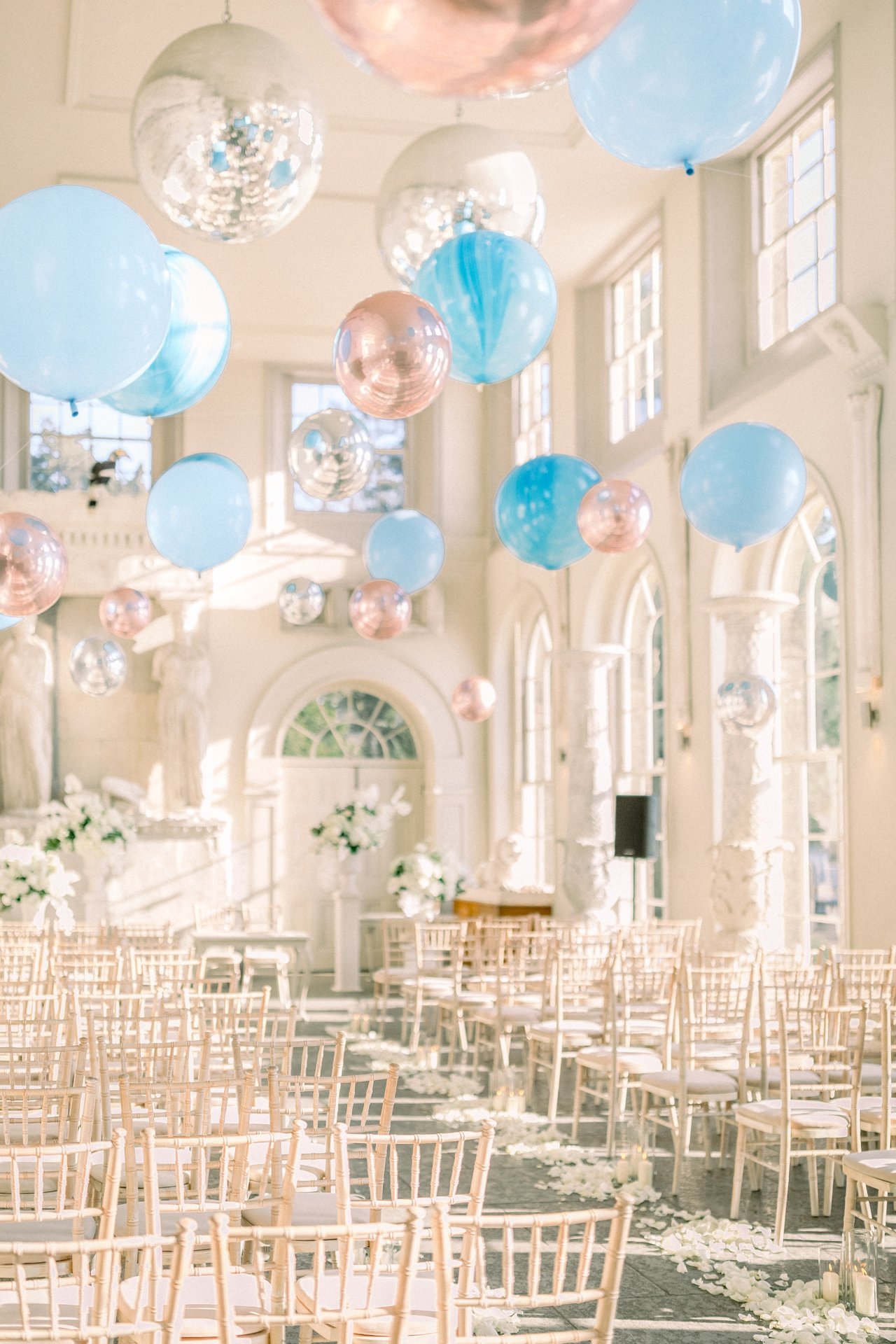 A Suspended Ceiling is the best wedding decor investment you'll make (and it really doesn't blow the bank either...). Use to dress the ceremony, sit underneath for the dinner and then switch up the lights to make it party time!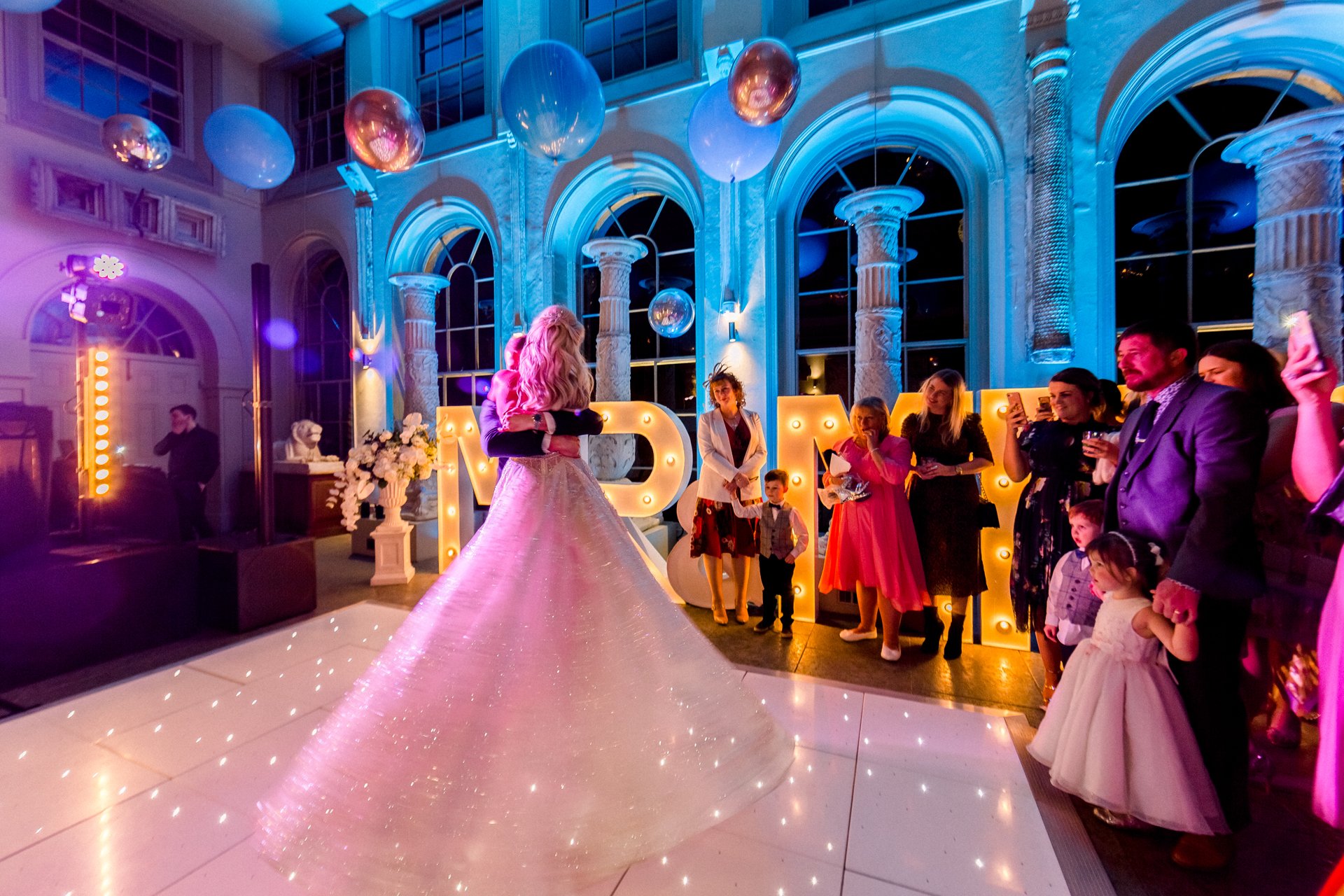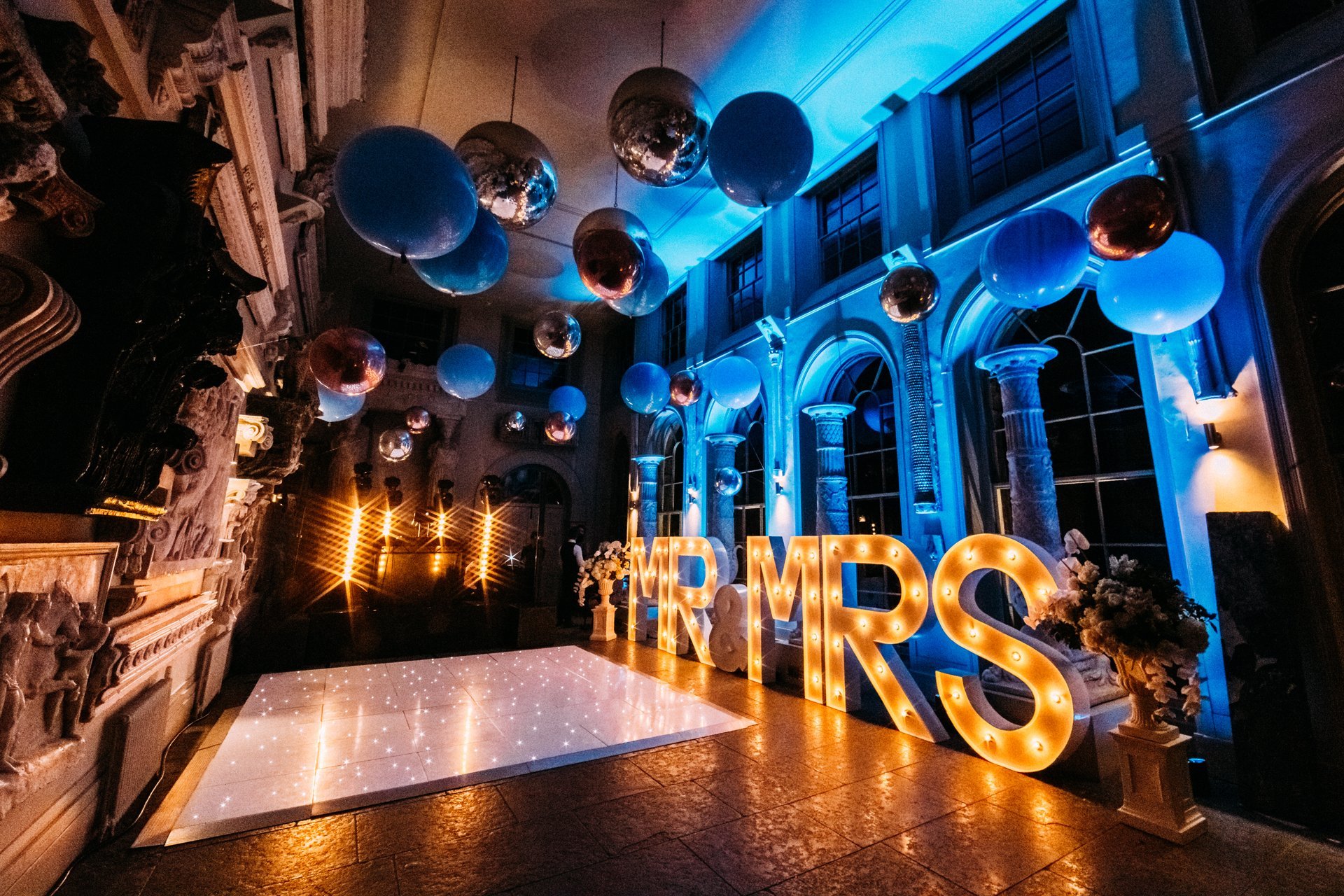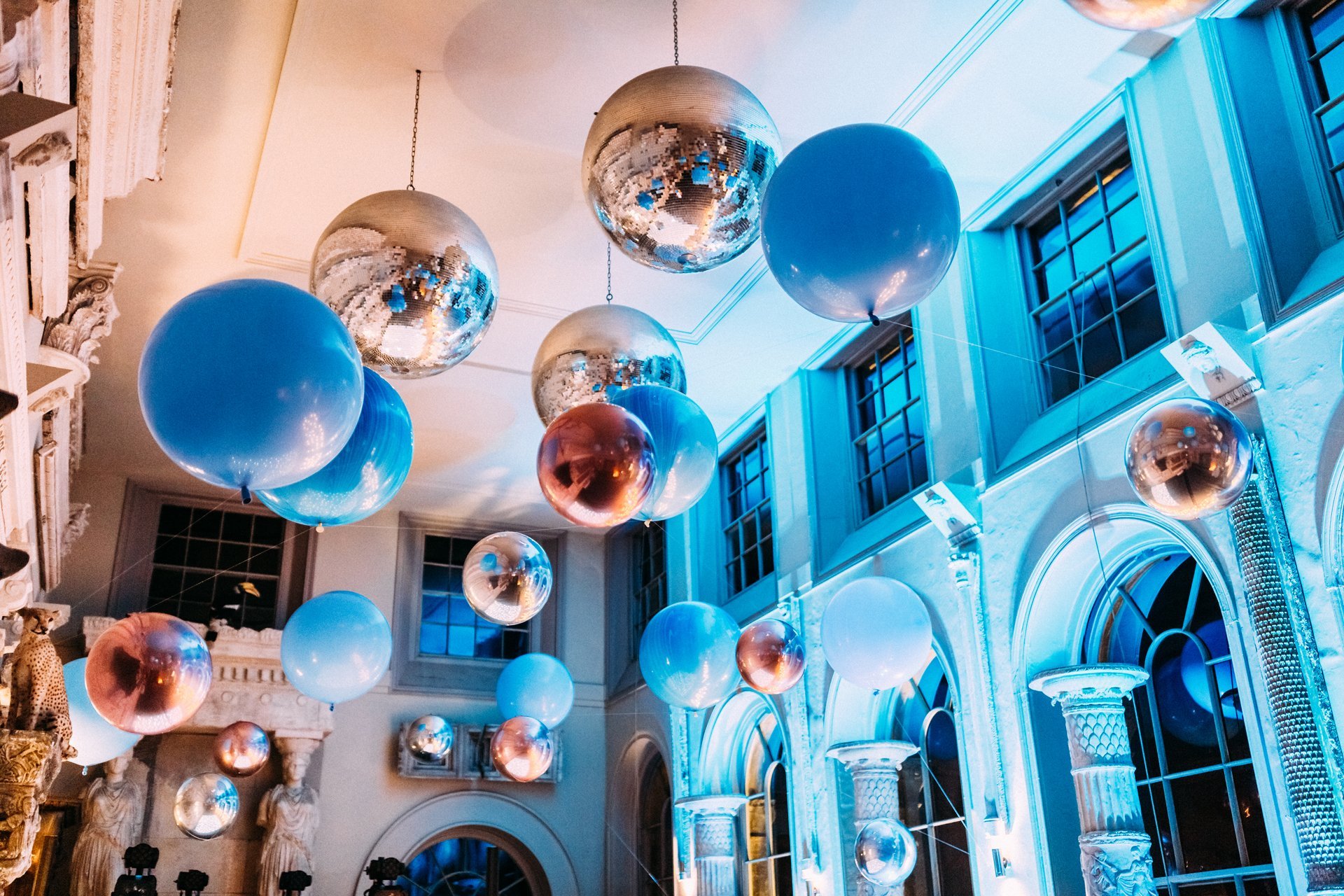 A Beautiful Aynhoe Park Wedding