Brightening Up A February Day
We absolutely love working with Twitter and the images below should explain why!
A gorgeous rainbow installation in the center of their office – perfection.
What we enjoyed even more was the rather puzzled faces that peer over from their desks all morning whilst we set up!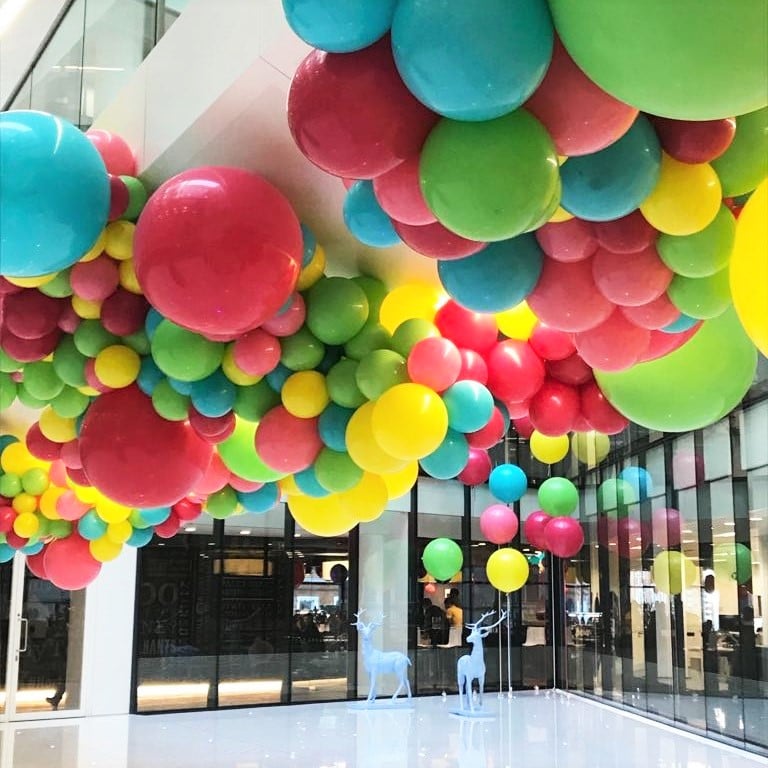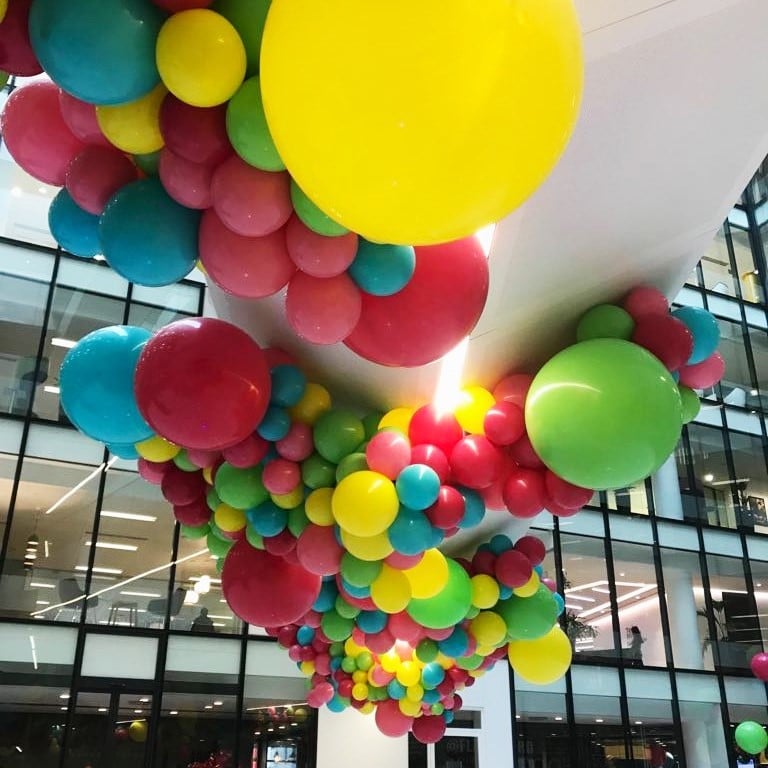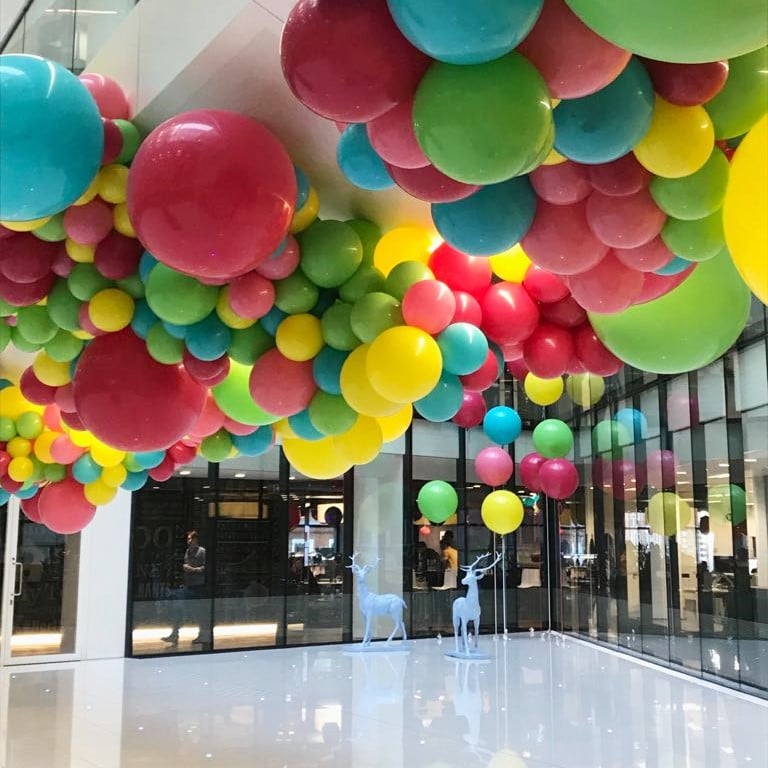 A Side Of Giants
The finishing touch was the cluster of giants floating in the corner.
They look so small in this space but managed to create a huge impact.
Everything always looks better in Rainbow Bright!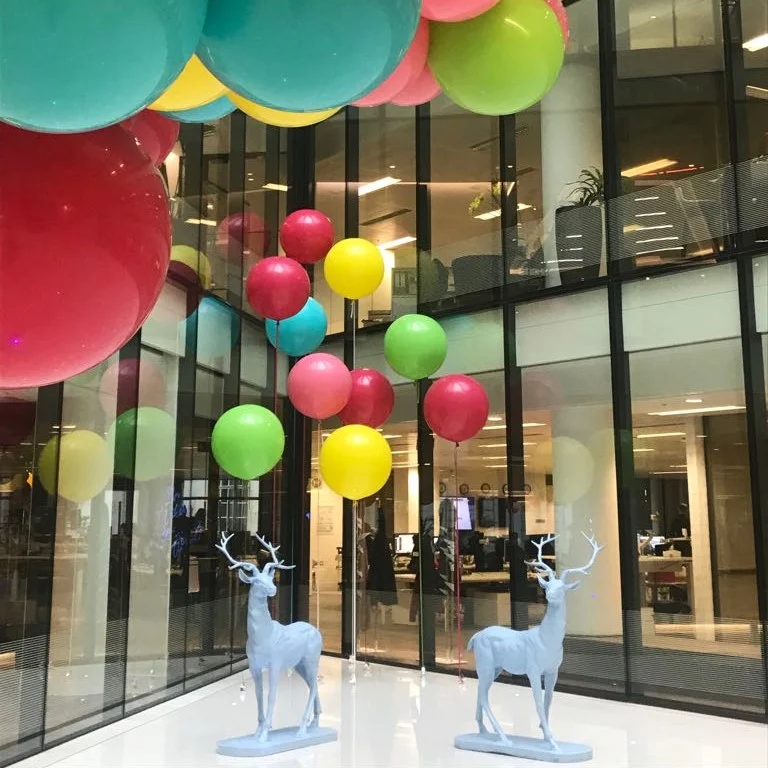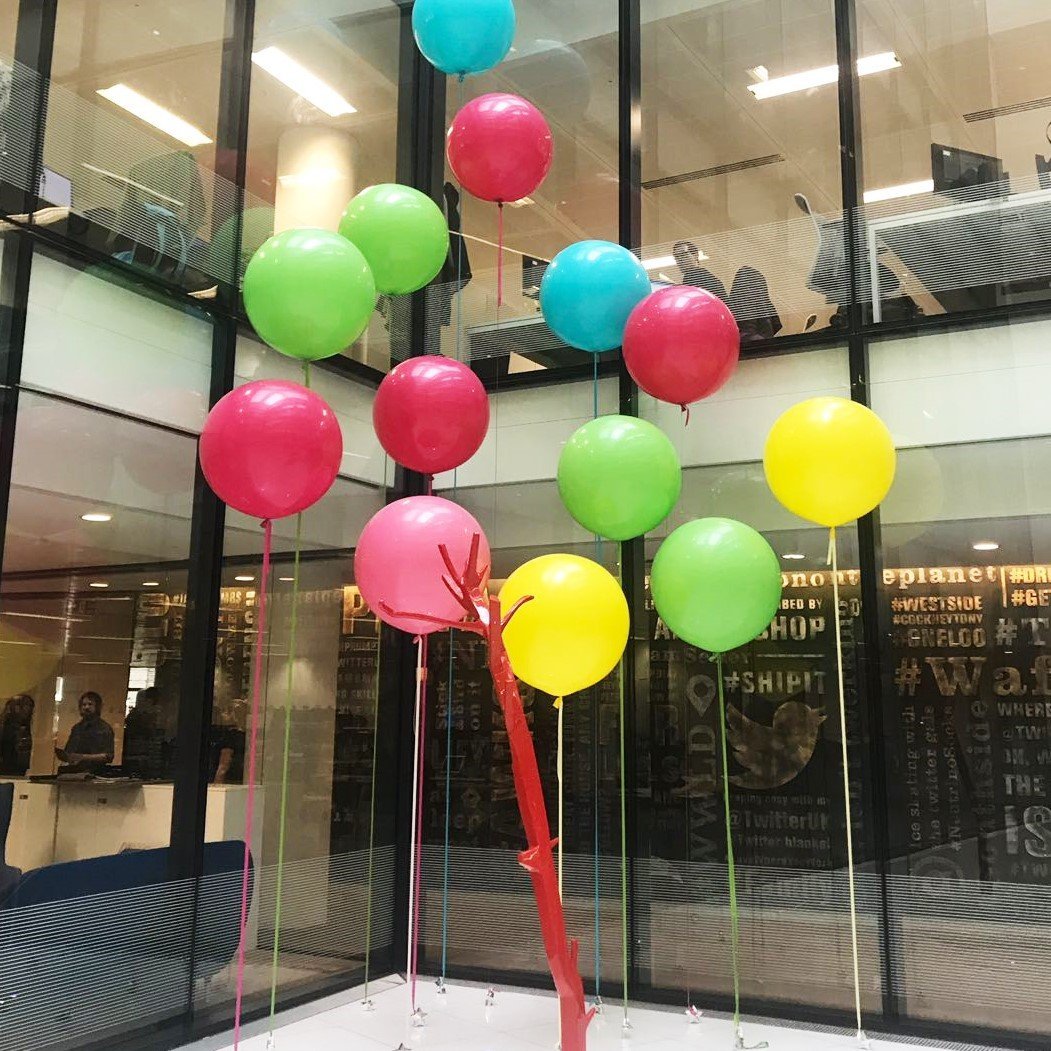 Working alongside Twitter's Director of Fun (yes, we want that job too!) the above all came to life perfectly.
The best part of our job is when we get to bring to life incredible visions like the one above – it doesn't get much better!
Hire The Bubblegum Girls
To hire the Bubblegum Girls, please drop us an email: [email protected]