Hedsor House - a venue name the team hear and always gets excited by. Turning up on the wedding morning and approaching the grand house is always a fun start to any day. Not to mention how beautiful our balloons always look suspended over the balcony - the perfect decor for your dancefloor!
From dressing the bridal suite and adding some giant balloons to the entrance to our famous suspended ceiling and epic window balloon spills, we always love hearing from Hedsor House couples!
Charlotte & Harry
A suspended ceiling over the balcony and just two of our Mr & Mrs balloons were all it took to bring Charlotte & Harry's wedding dreams to life. We absolutely love the golden tones of their big day!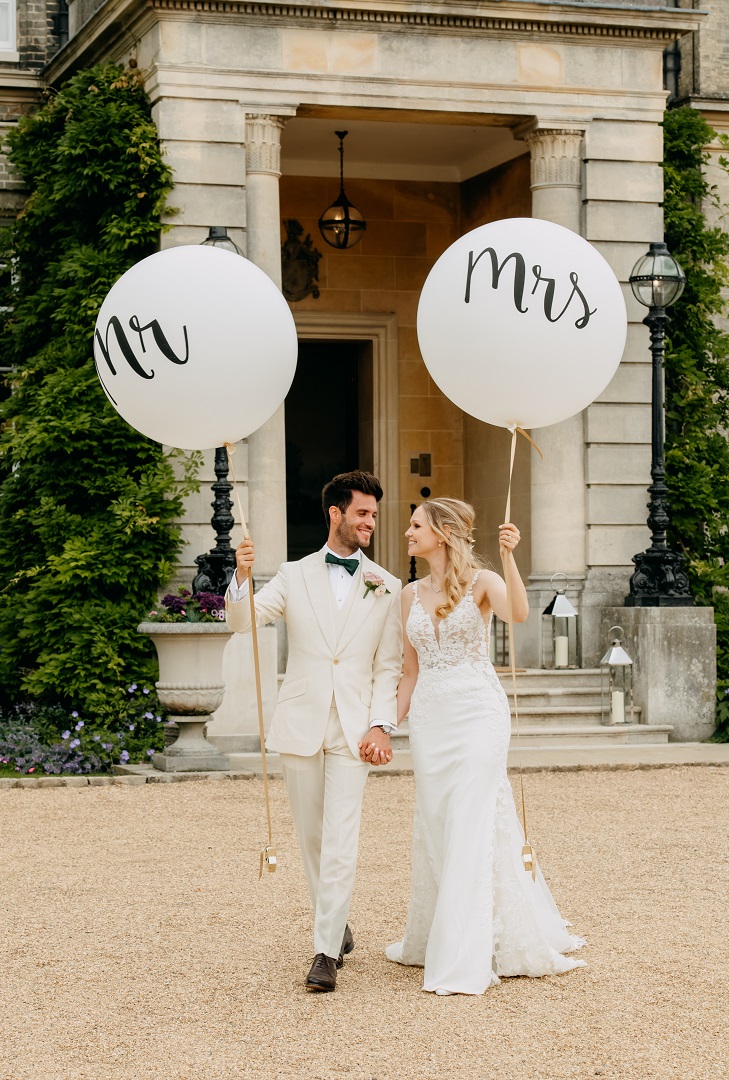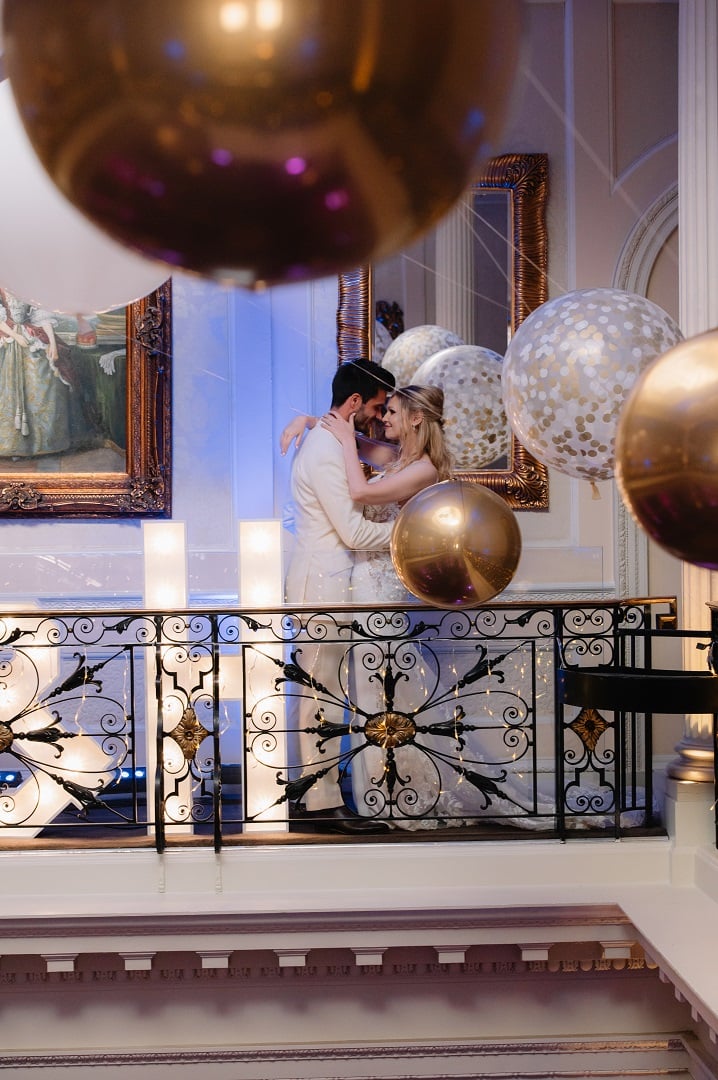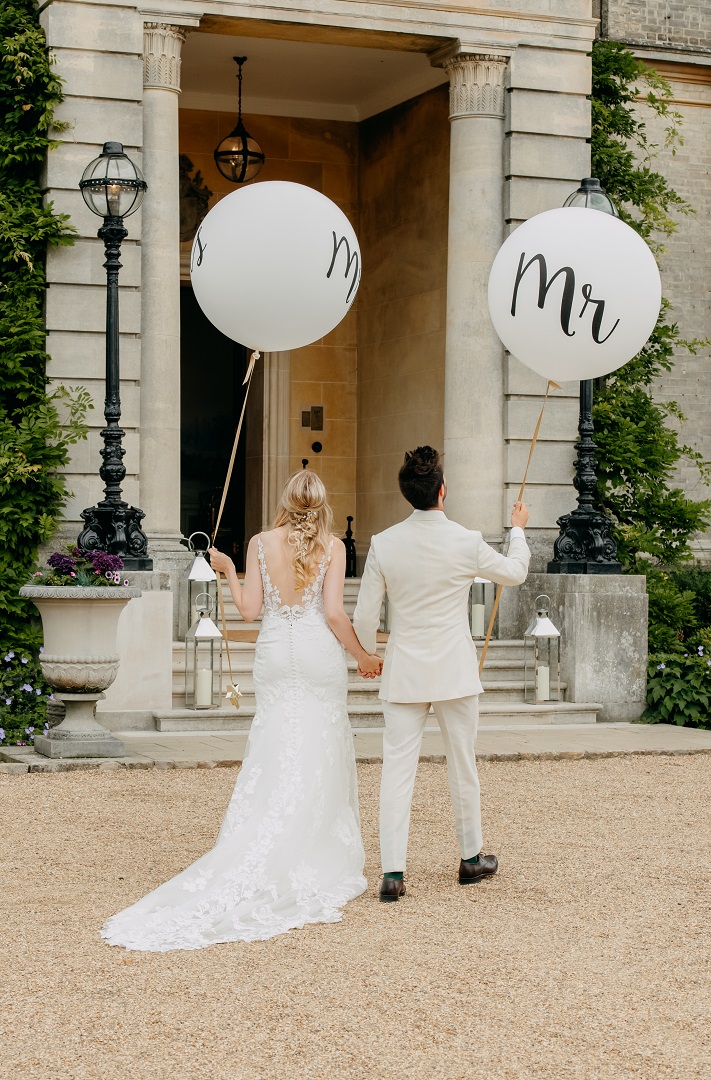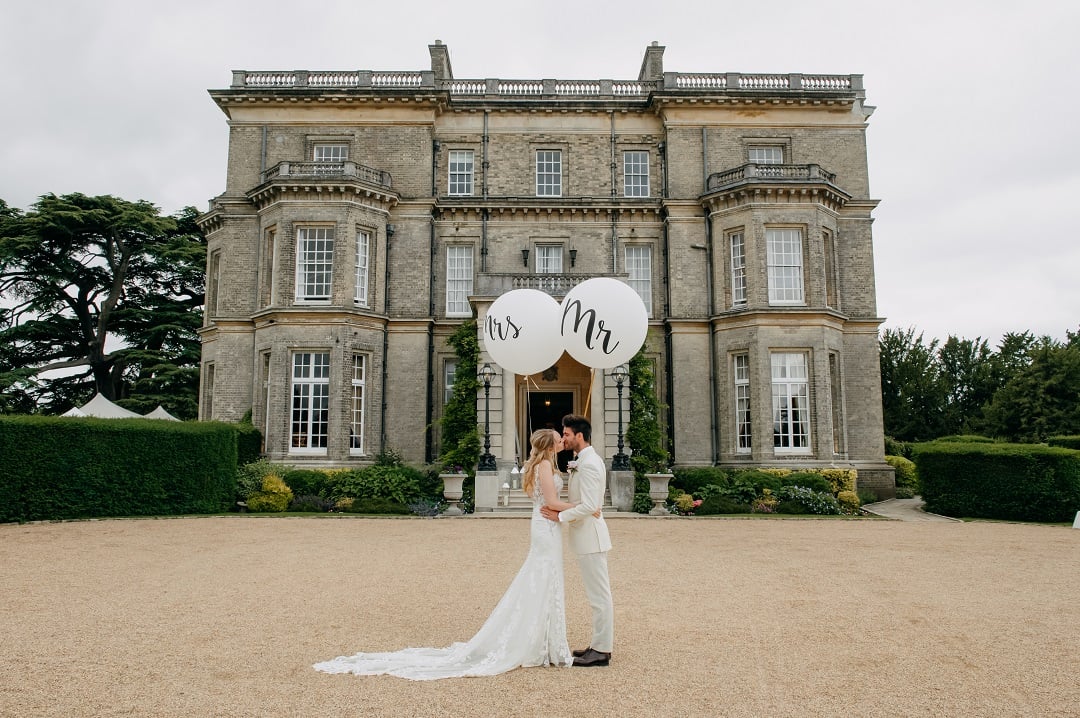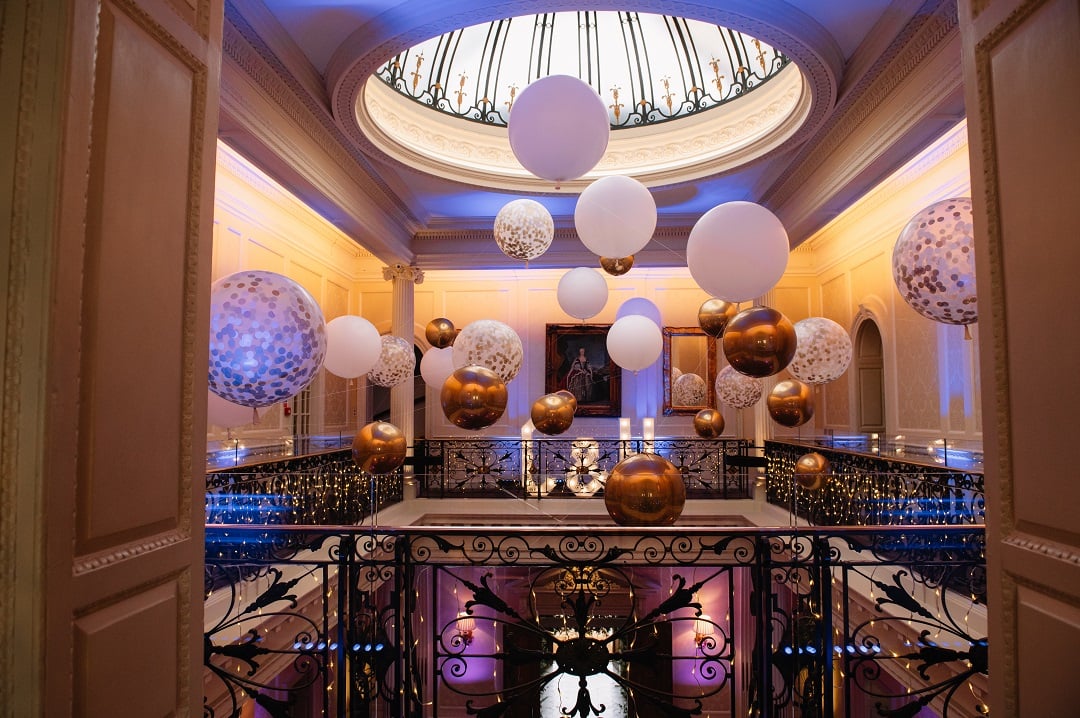 Nick & Rhianne
White, gold & confetti, how could you possibly go wrong? Such a beautiful colour scheme that made the balloons glisten like disco balls when it was time to party!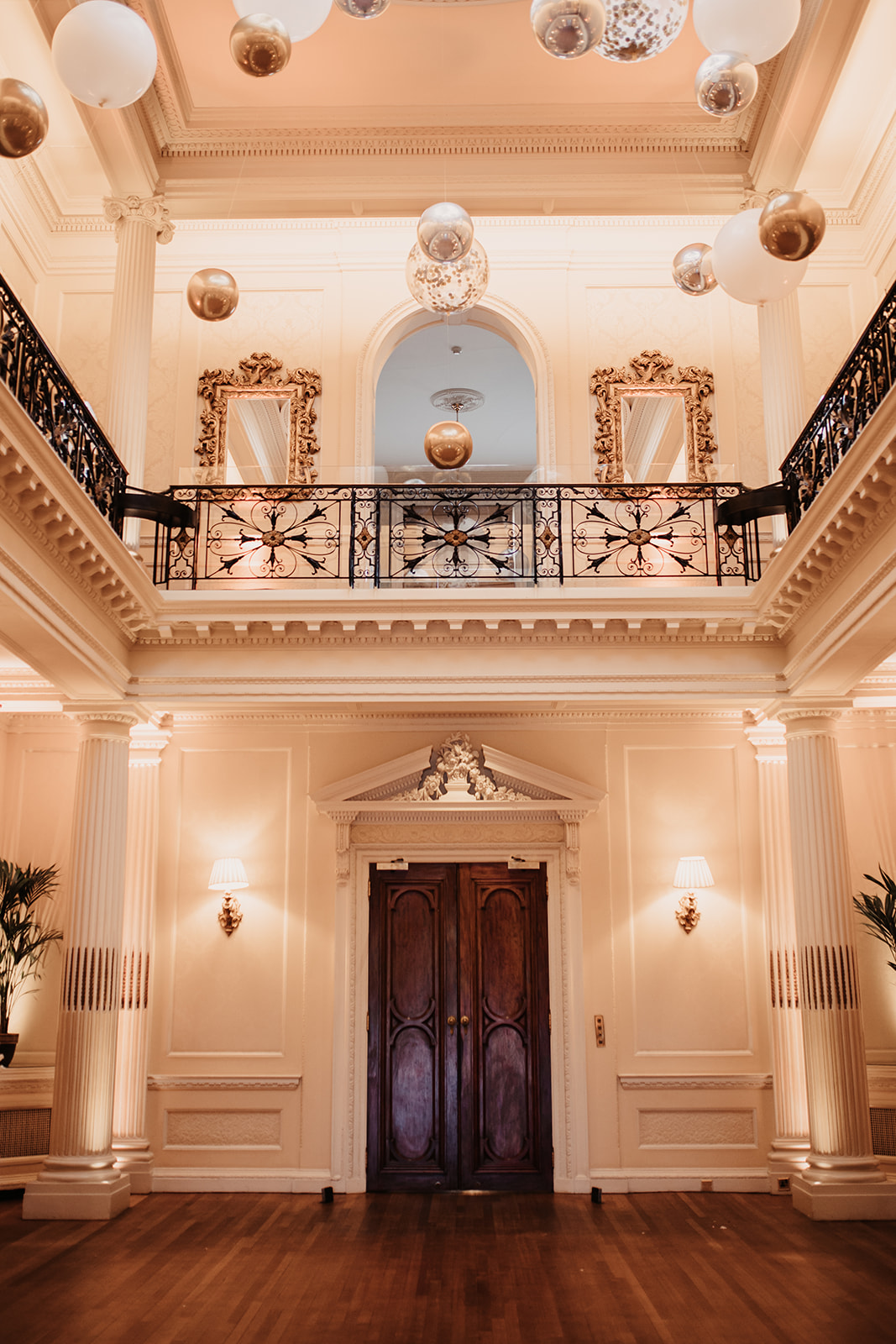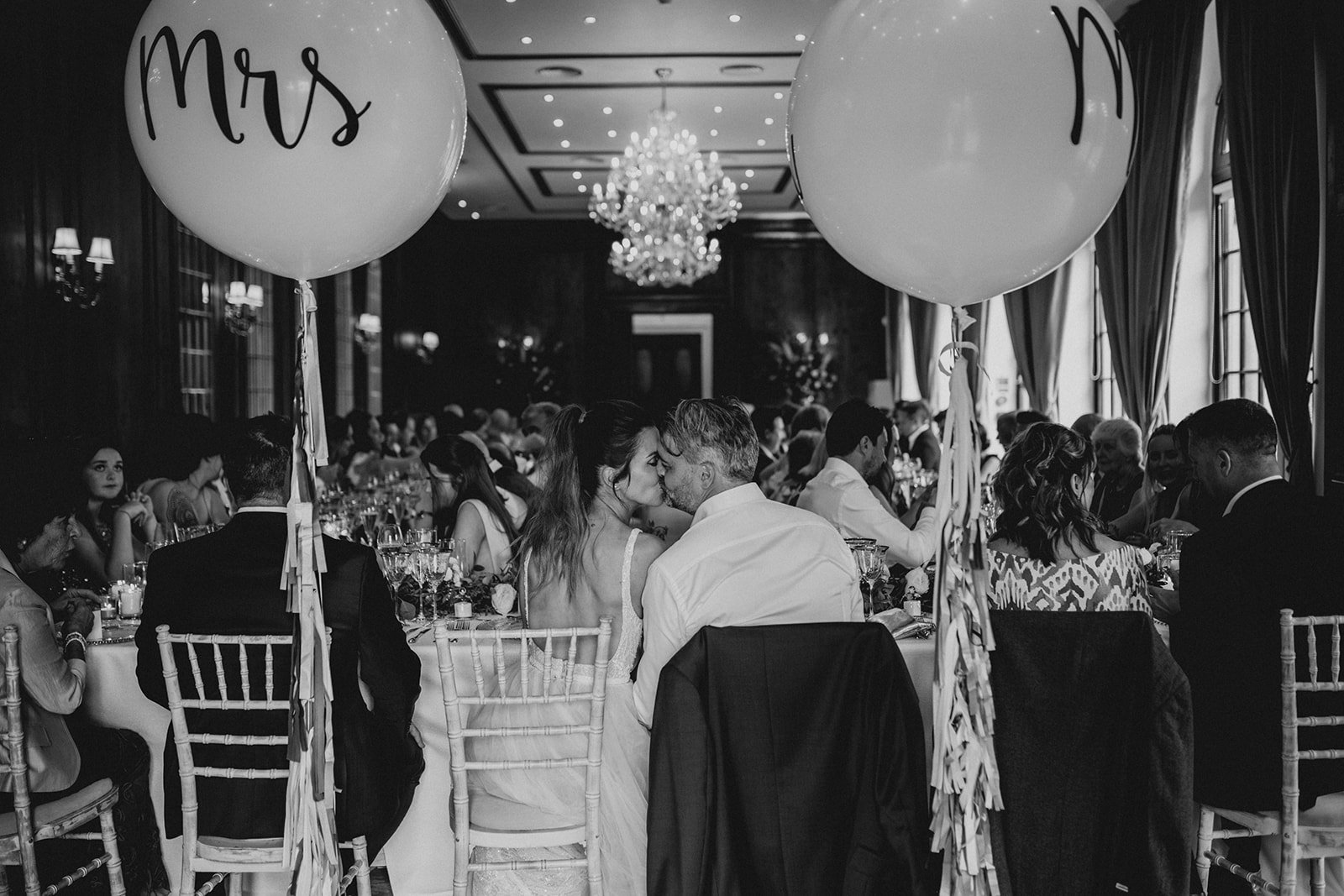 Philip & Lisa
Couture Weddings Events / Kerry Morgan Photography
Gold, gold and a handful of confetti, what's not to love about this beautifully full suspended ceiling? With a brief to match the golden tree from Twilight Trees, our wedding team worked with Couture Weddings Events on behalf of Philip & Lisa to ensure all elements of the decor coordinated perfectly.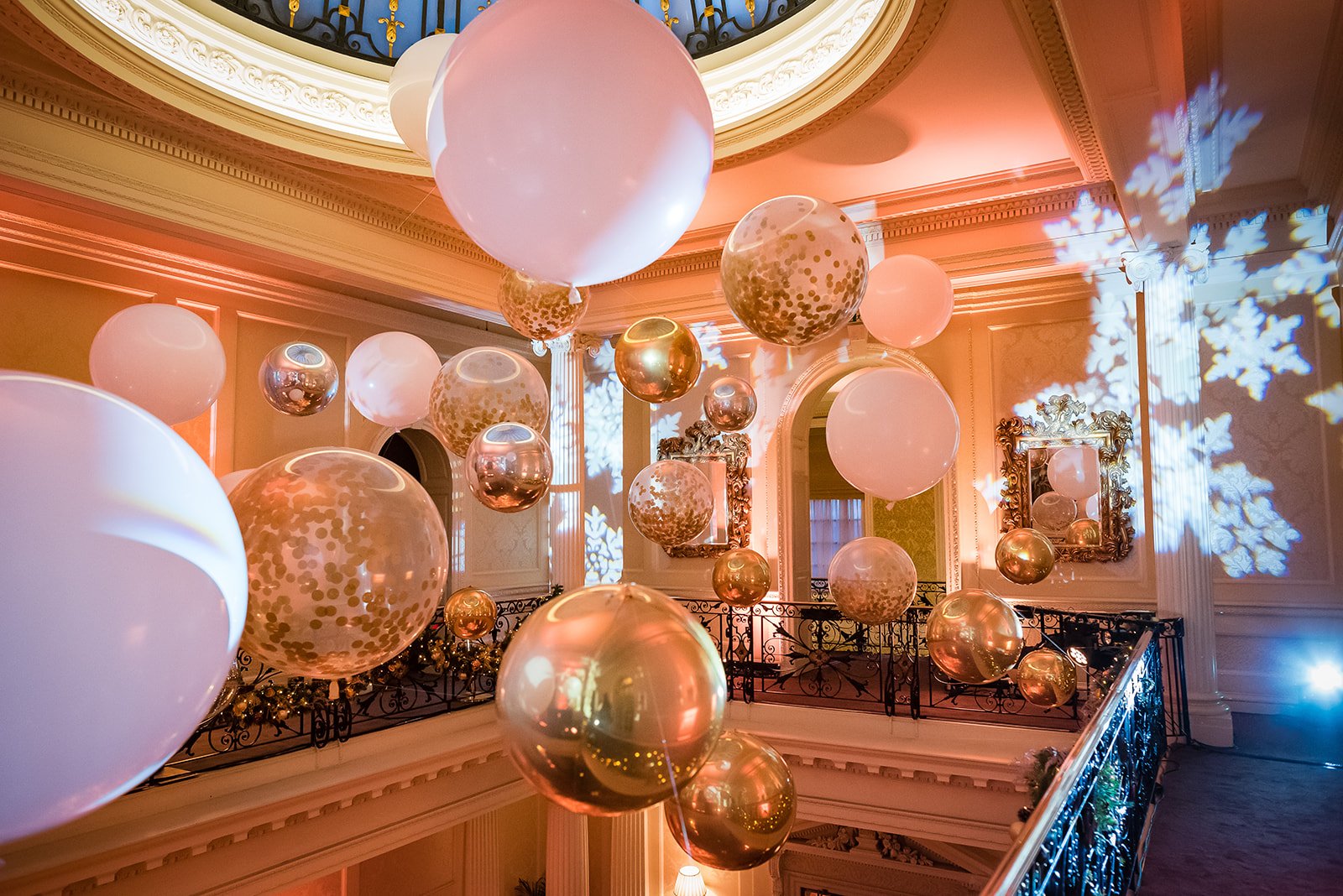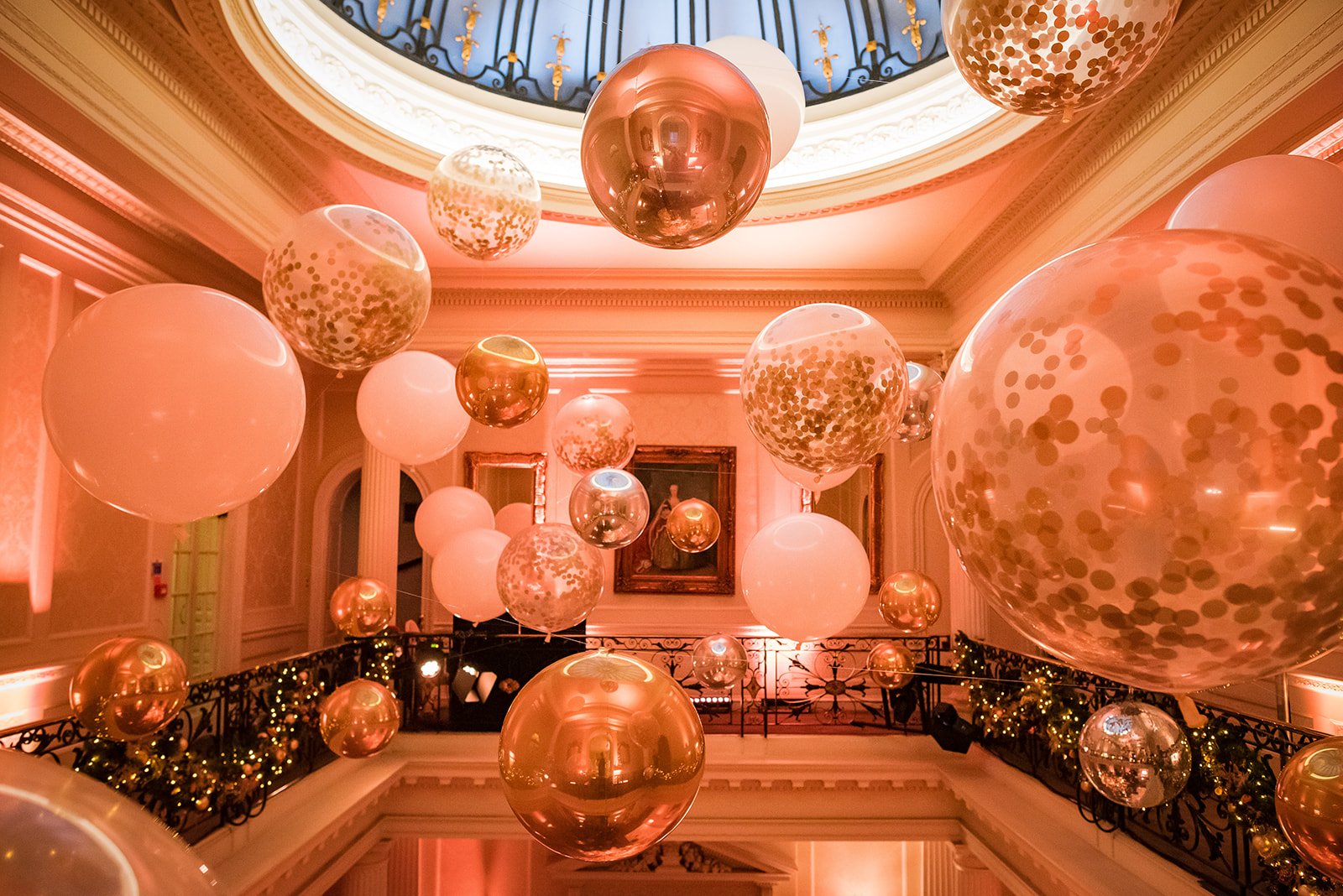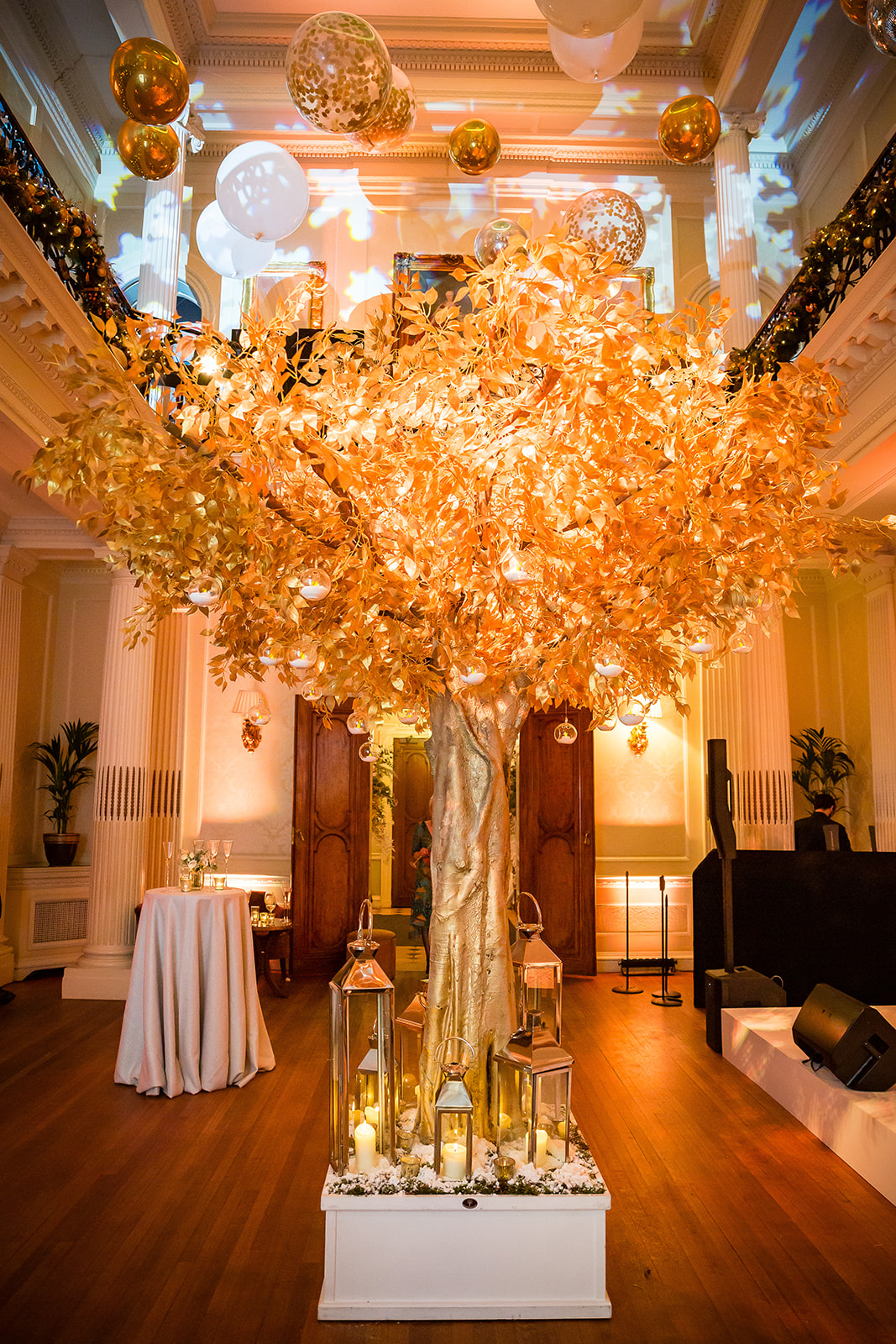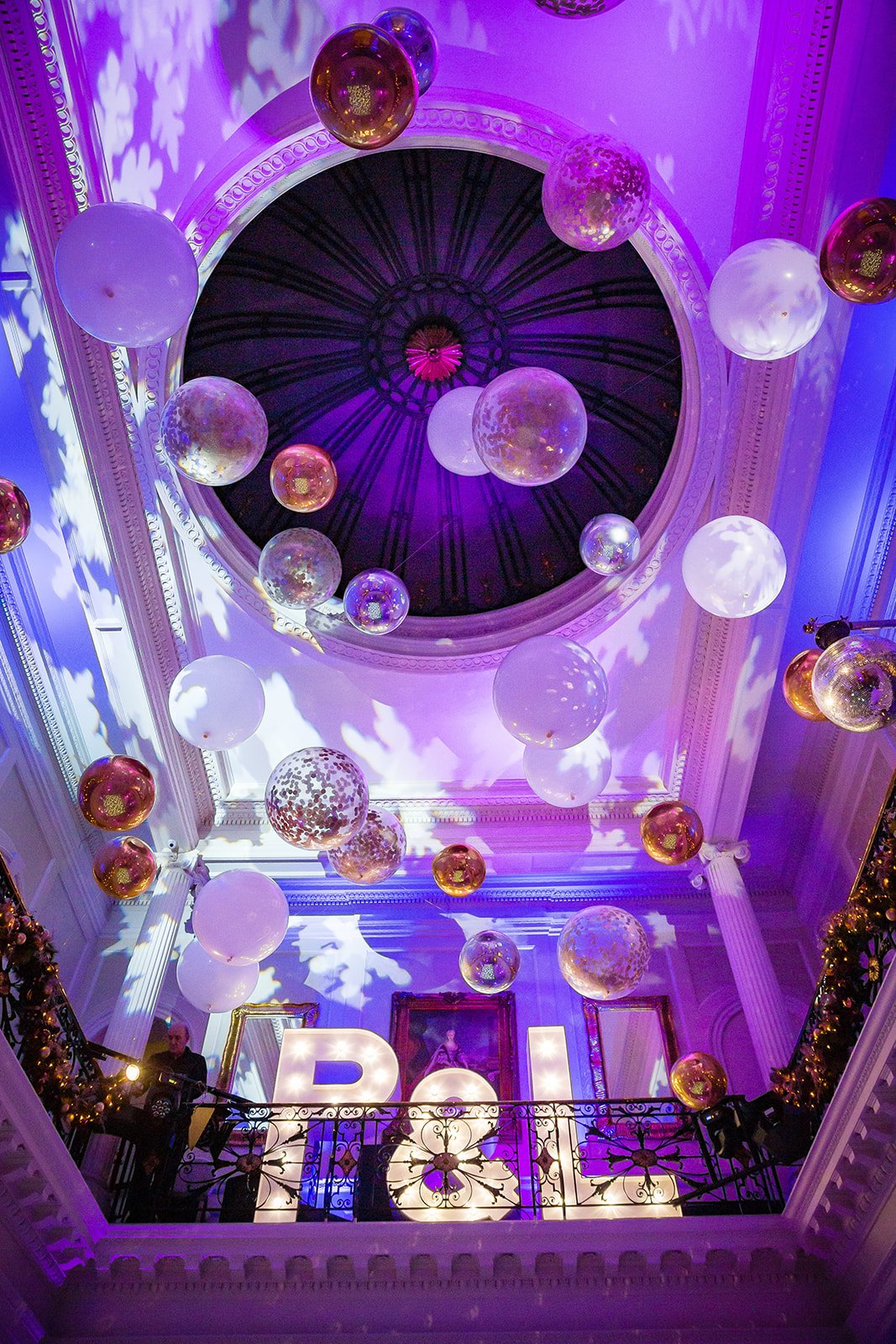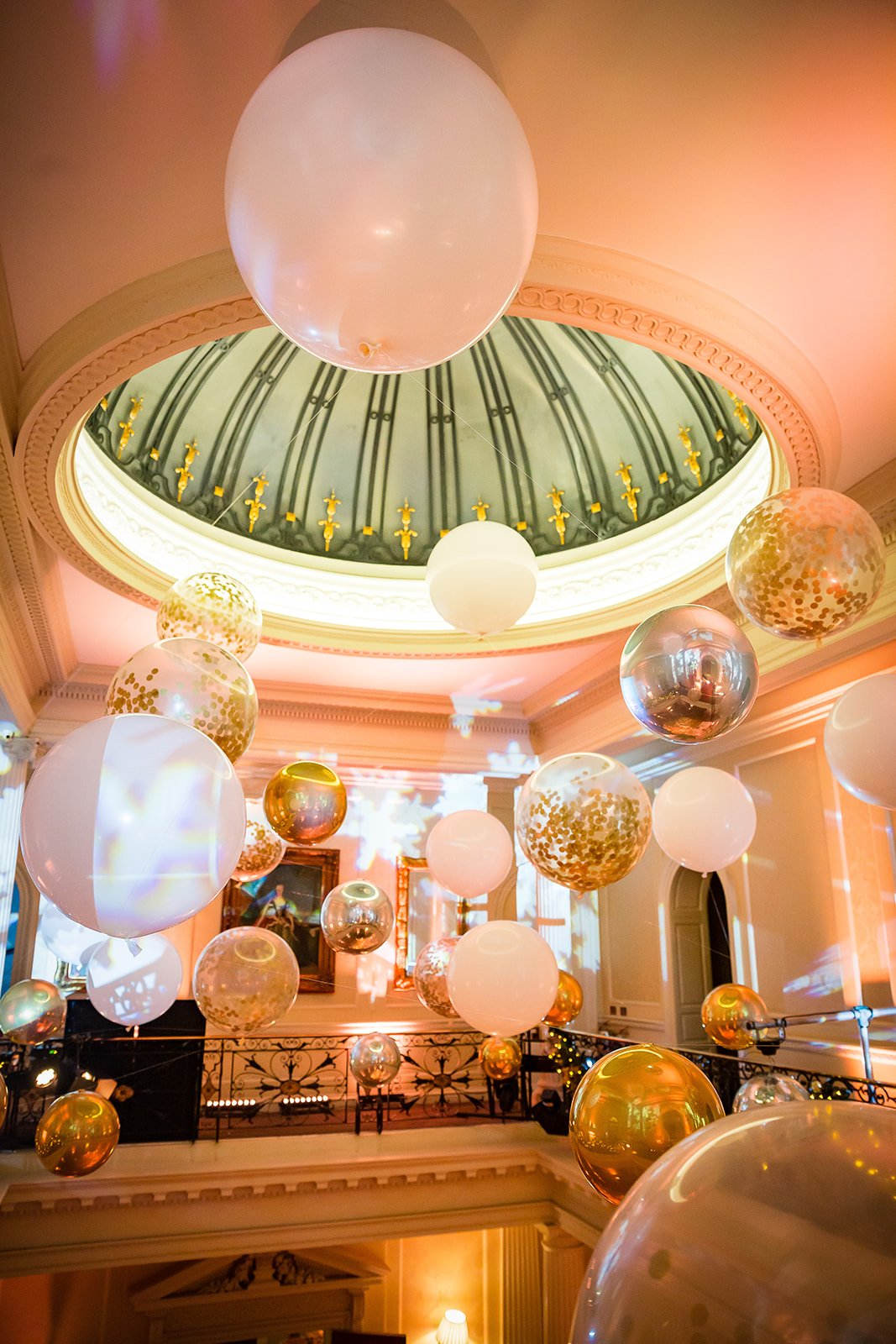 Steph & Ossie
White, silver & confetti - a beautifully crisp suspended ceiling, perfect for this winter wedding at Hedsor House.