When your think of New Year's Eve, you can't bypass the champagne now can you? So it was only fitting that Team Bubblegum took to The Lanesborough to decorate their gorgeous staircase with bubbly balloons replicating those you'd find in your long-stemmed champagne flute!
Creating the perfect optical illusion of floating clear balloons all around the staircase, the guests arrived through a sea of bubbles before raising a glass of their very own New Year's Eve champagne.
There's still time to speak to the team about New Year's Eve balloon installations for your London venue, so drop us an email today and we'll do all we can to help!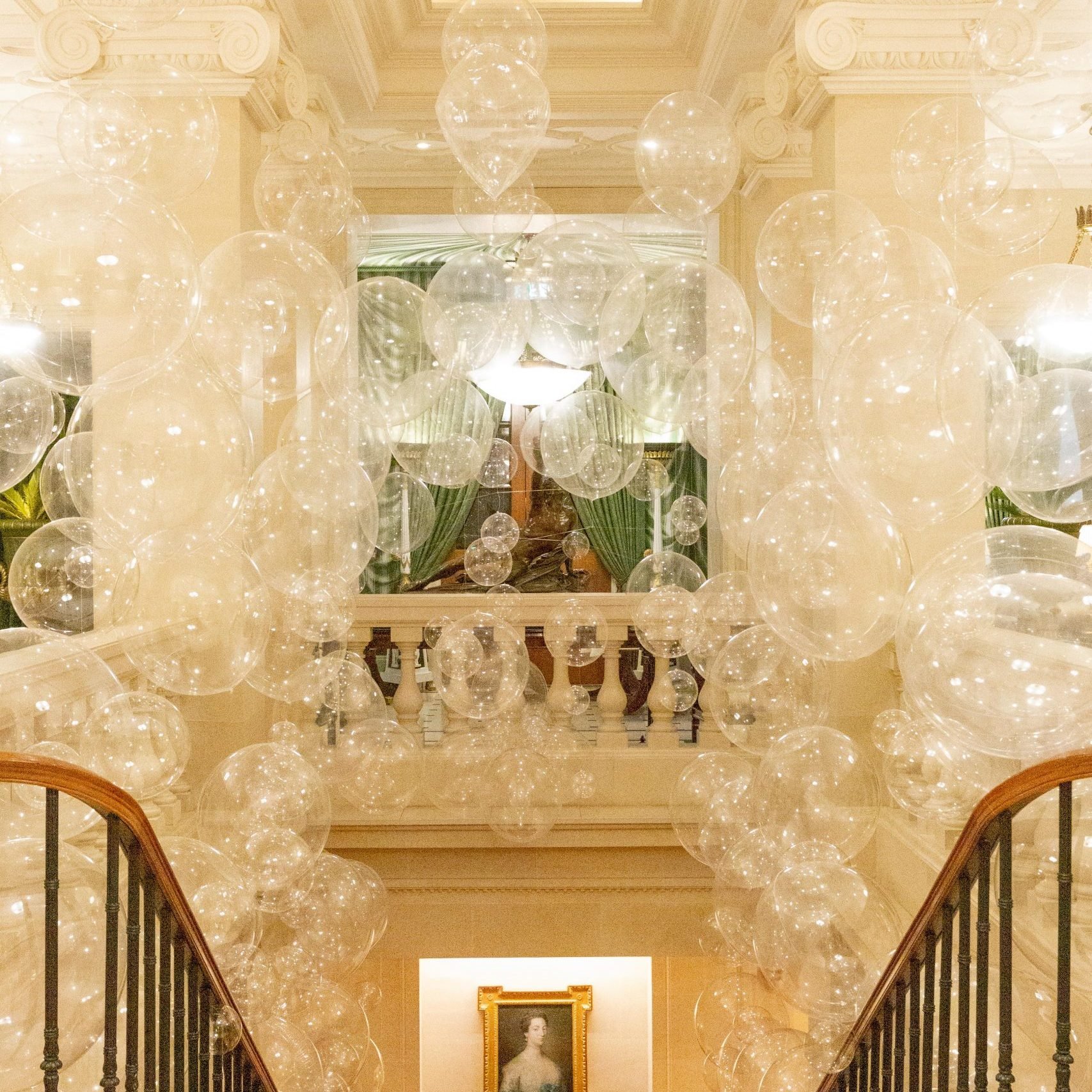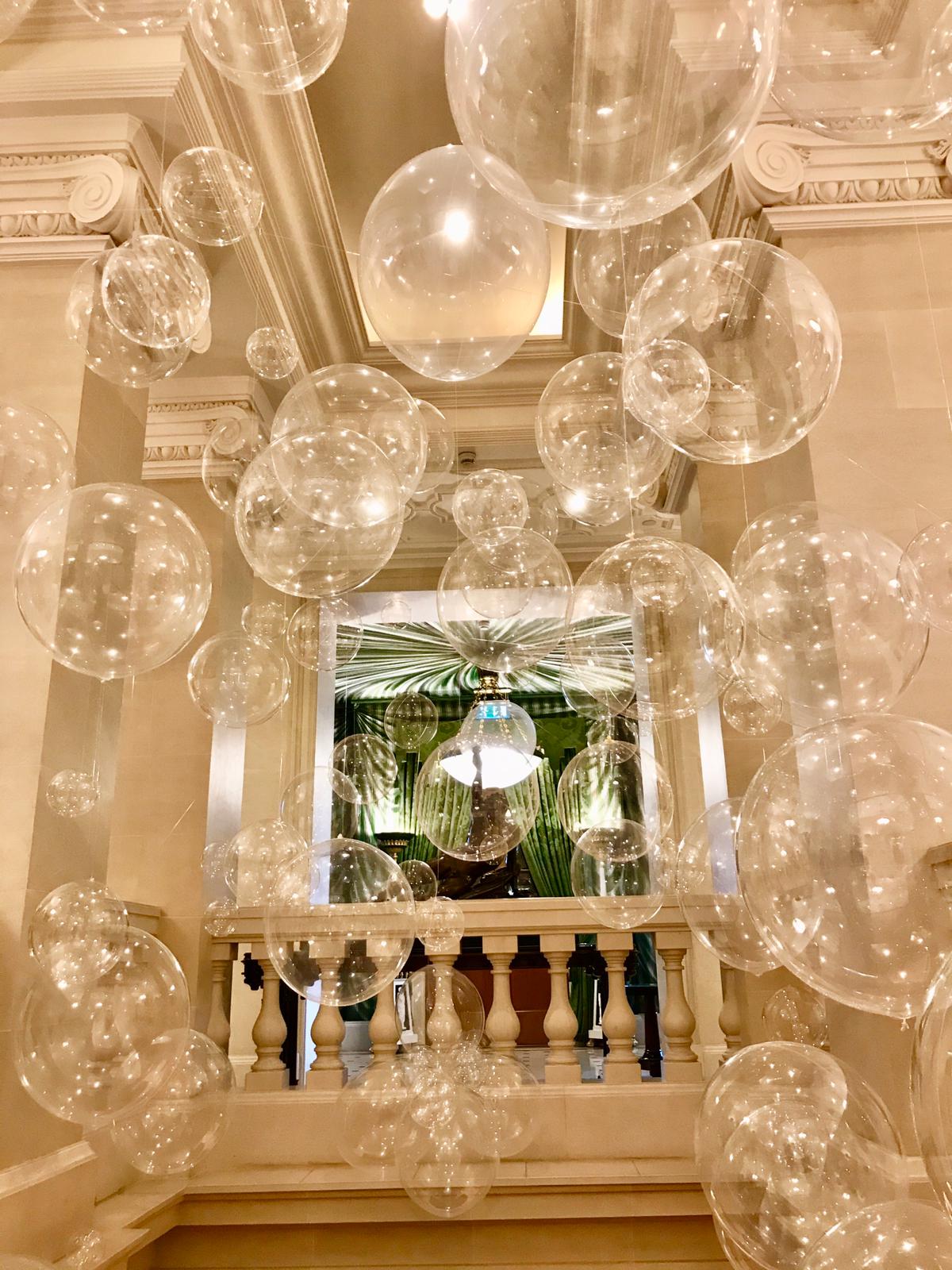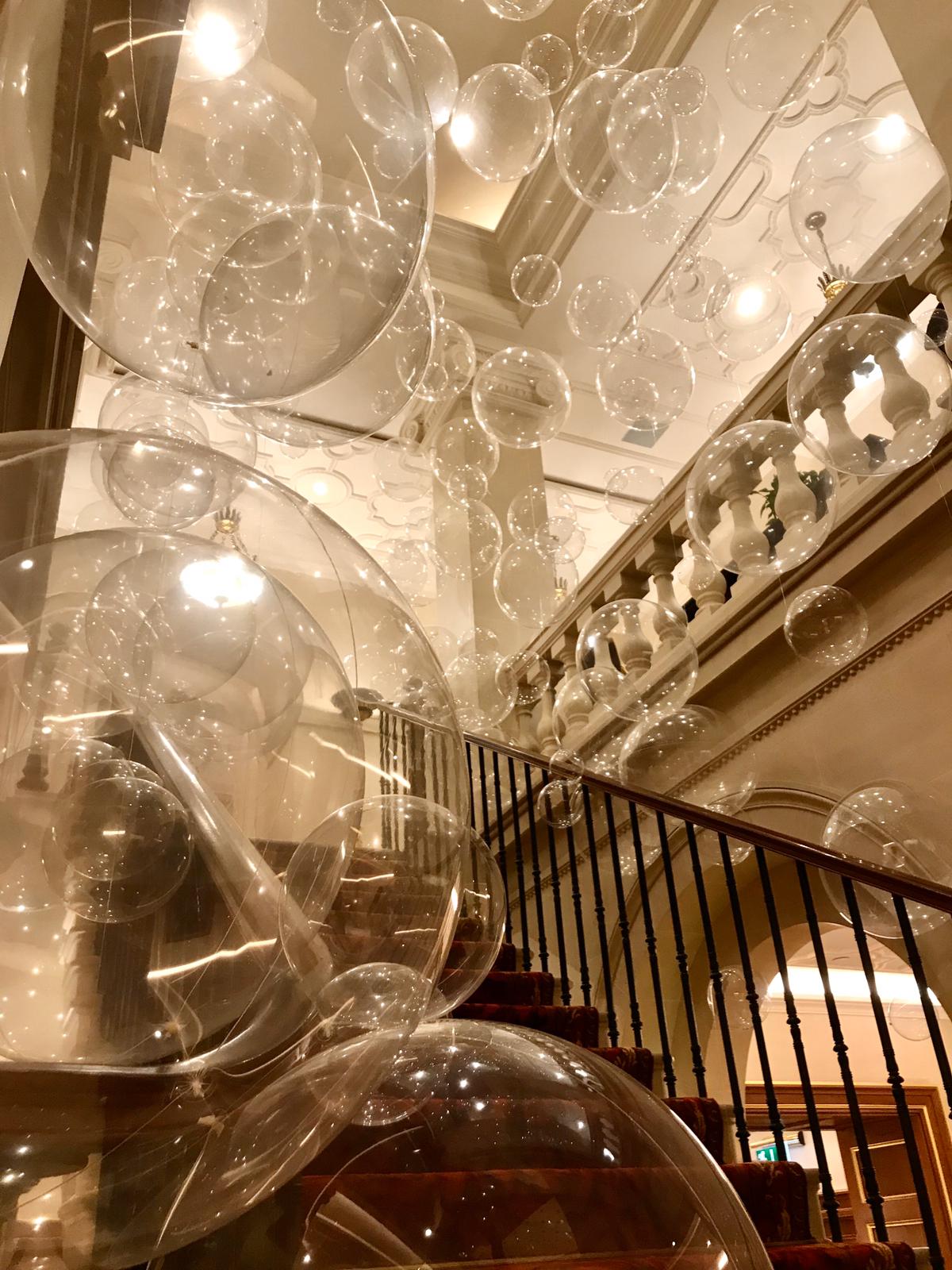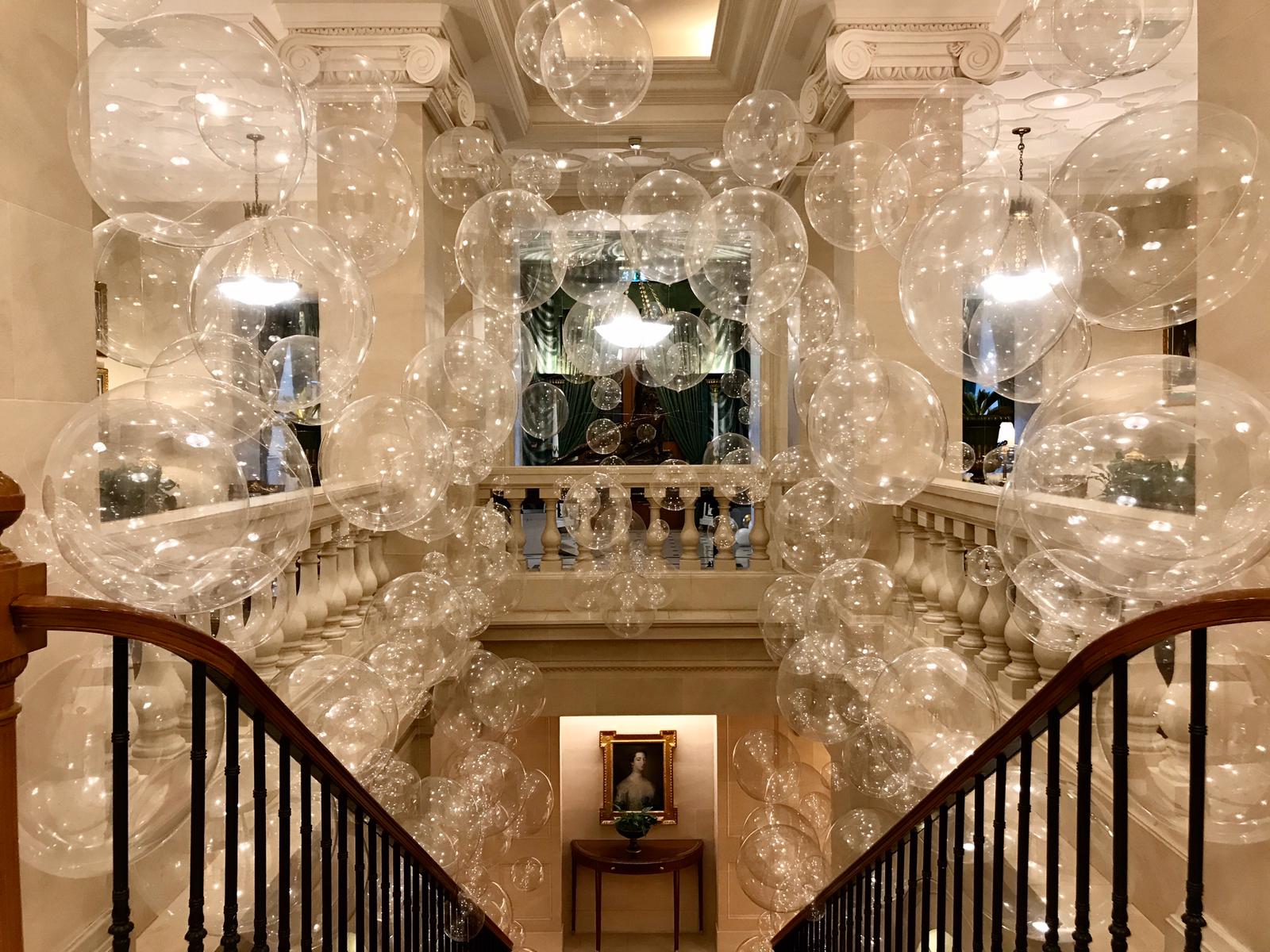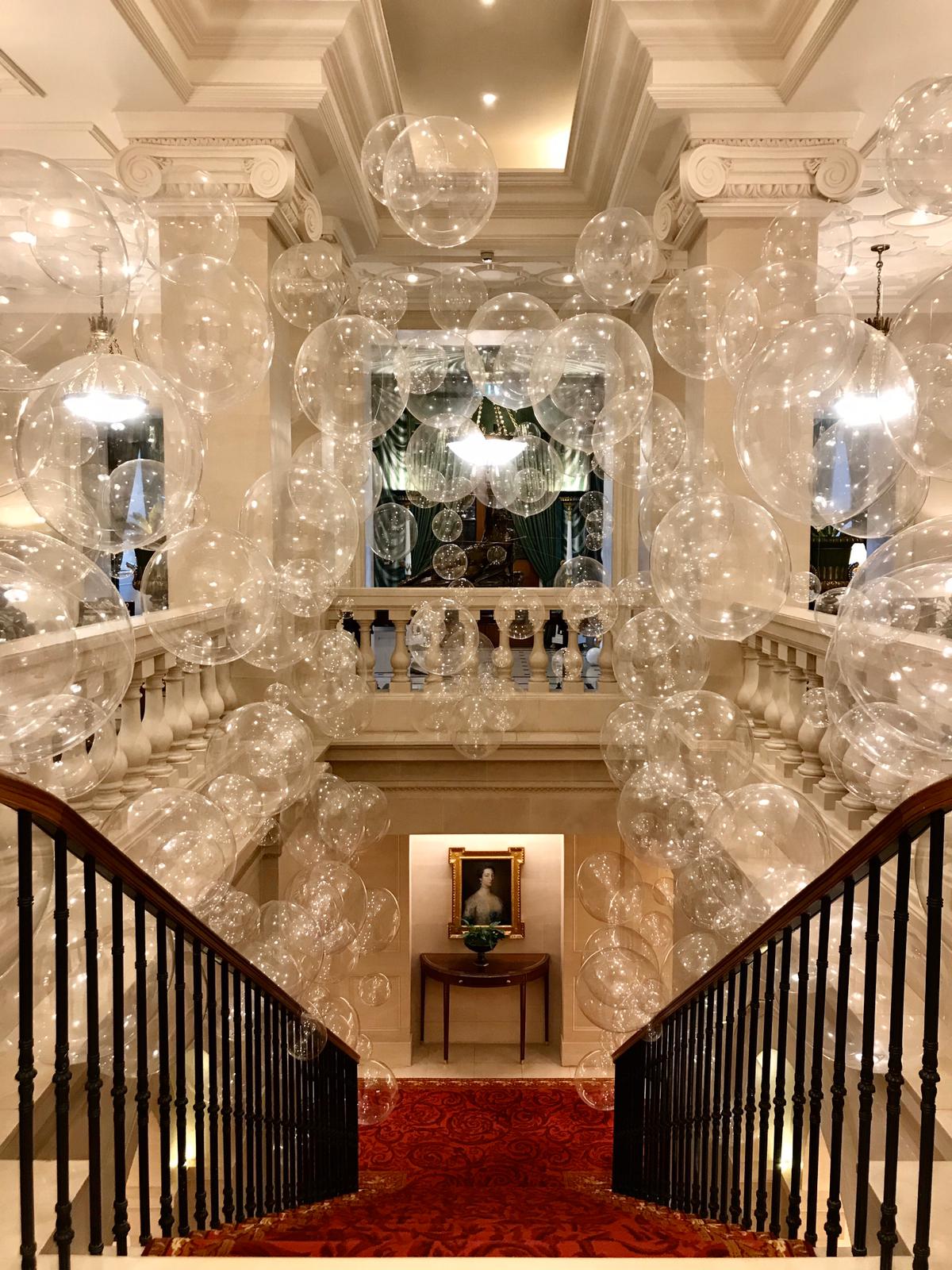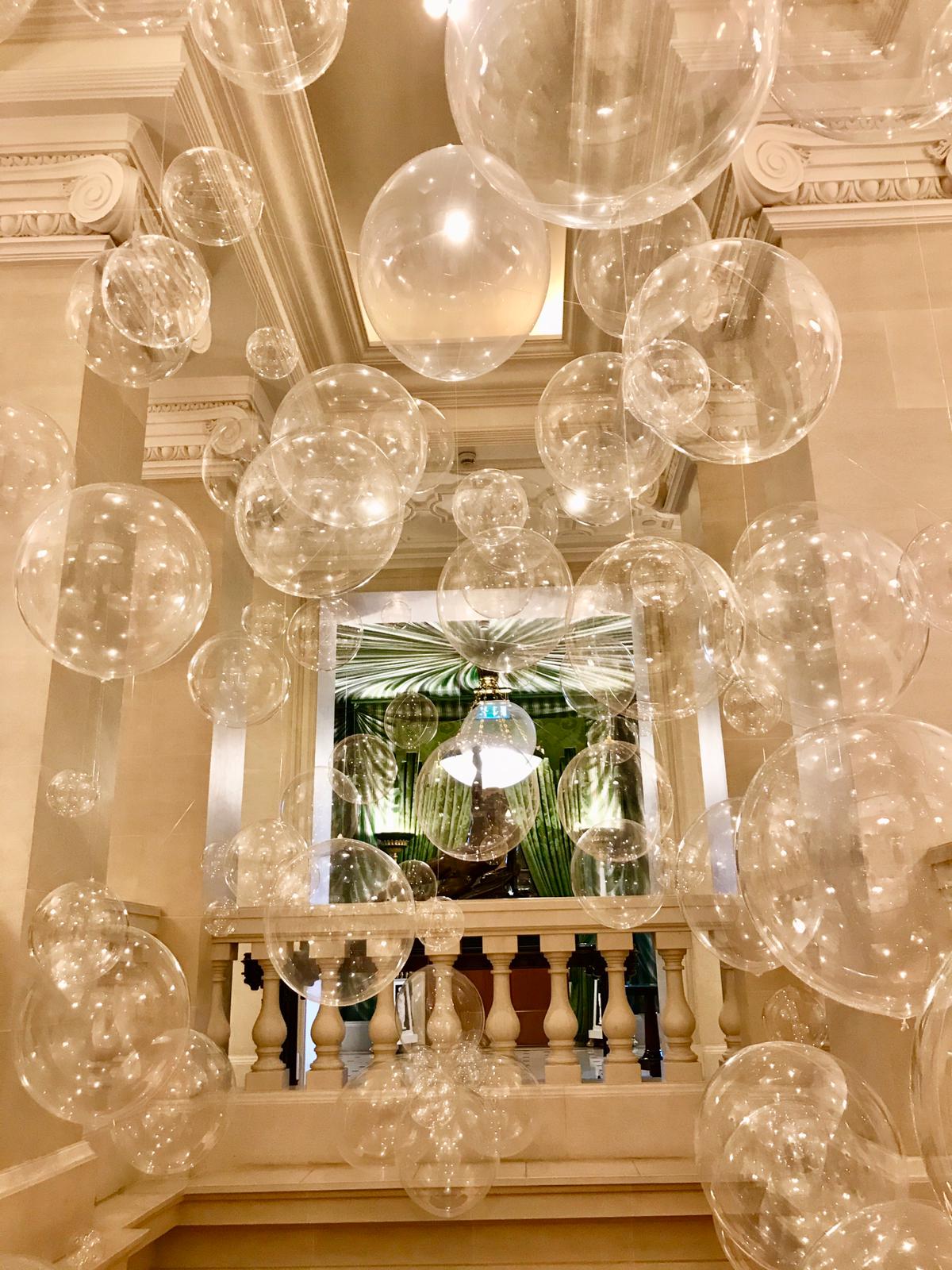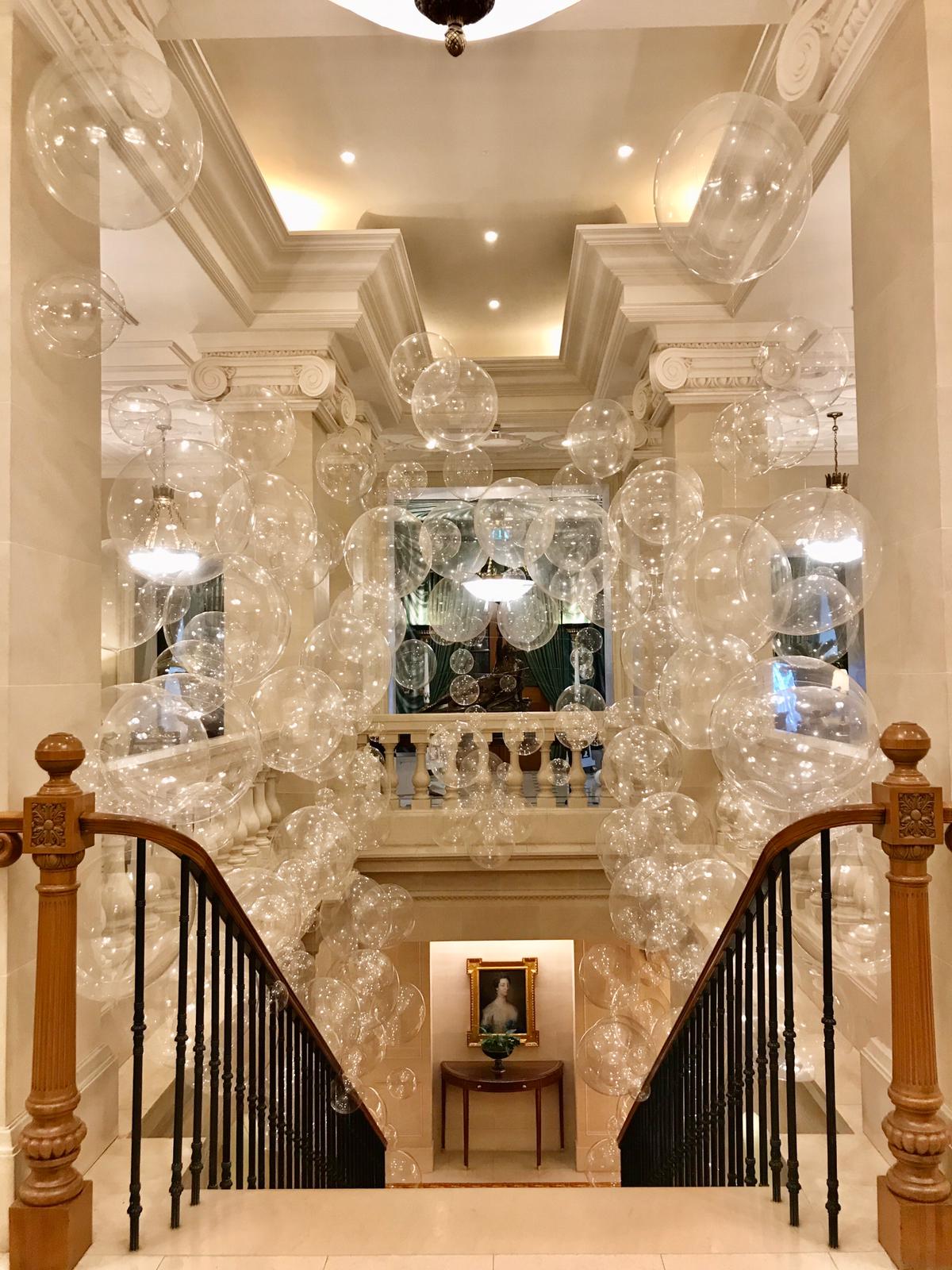 Staying at home for New Year's Eve 2022? Then explore our range of helium-filled New Year's Eve balloons that arrive inflated to your door, ready to celebrate alongside you and your guests.