A Gorgeous Venue For A Magical Day
Being one of the world's most gorgeous venues, it doesn't take much to make it look breath taking.
We're famed for some of the work we've created at Aynhoe, and we love it as a canvas for love, colour and balloons!
We thought we'd share some of the magical wedding days we've been lucky enough to be involved in.
Hayley and John
This brief was colour, colour, colour!
The brighter the better, and we love the result.
Pops of fuchsia, purple and confetti giants made the room feel so special.
There's a reason the saying 'Pretty in Pink' exists!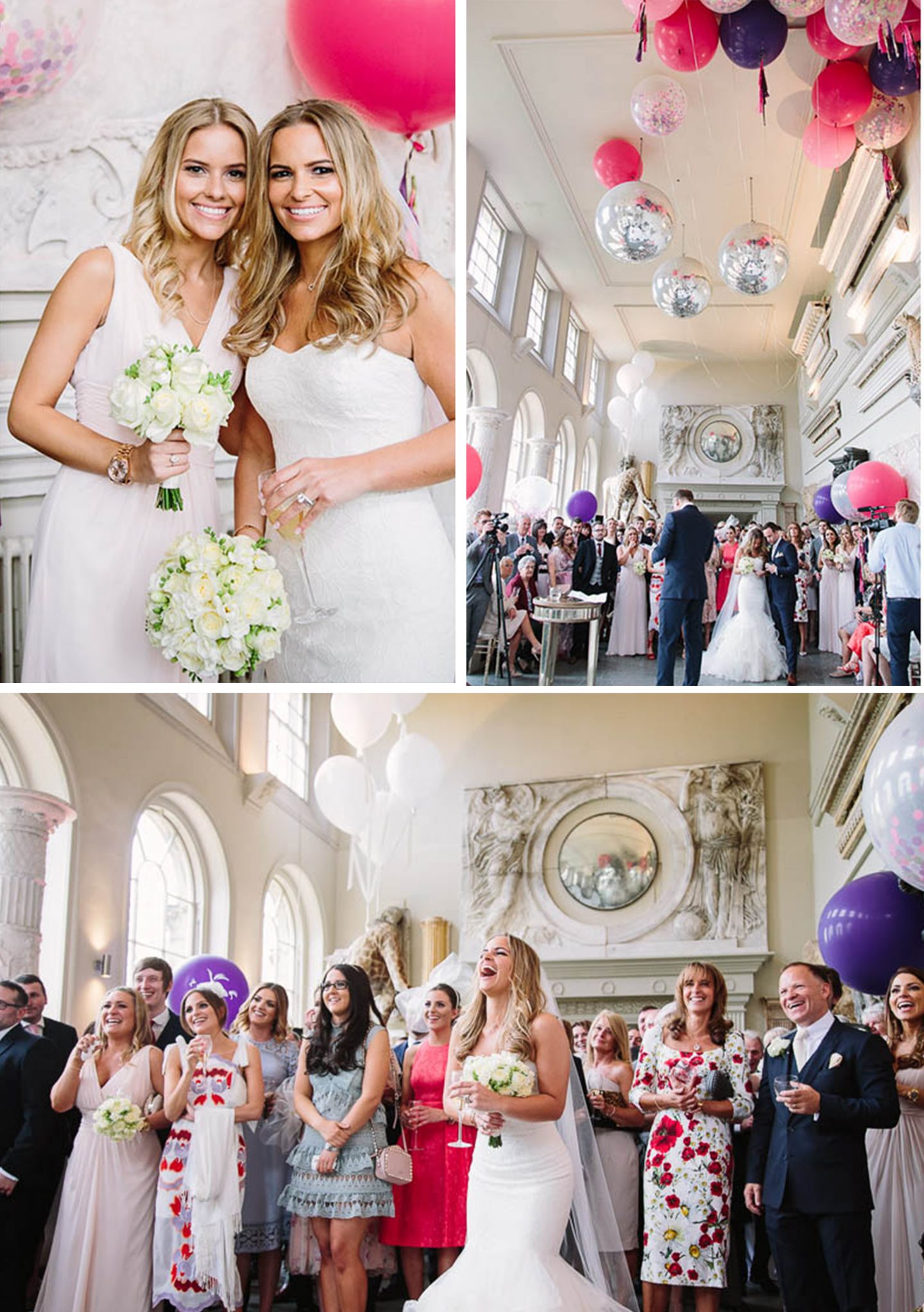 Kathryn and Patrick
We love that our balloons were used for two moments throughout the wedding.
The pops of colour for the wedding photography – gorgeous reds and whites – made the imagery their own.
Then a suspended ceiling of gold and silver Orbz in the orangery helped get the party started.
Who wouldn't want to dance the night away under glistening disco balls and bubblegum orbz?
Laura and Miles
When Fulton Photography sent us through these images, we all swooned!
The lighting on the day was perfect and the wedding looked so special.
It only took 2 of our Mr and Mrs Giants to transform the images too.
They're so impactful, lots of fun and we love them!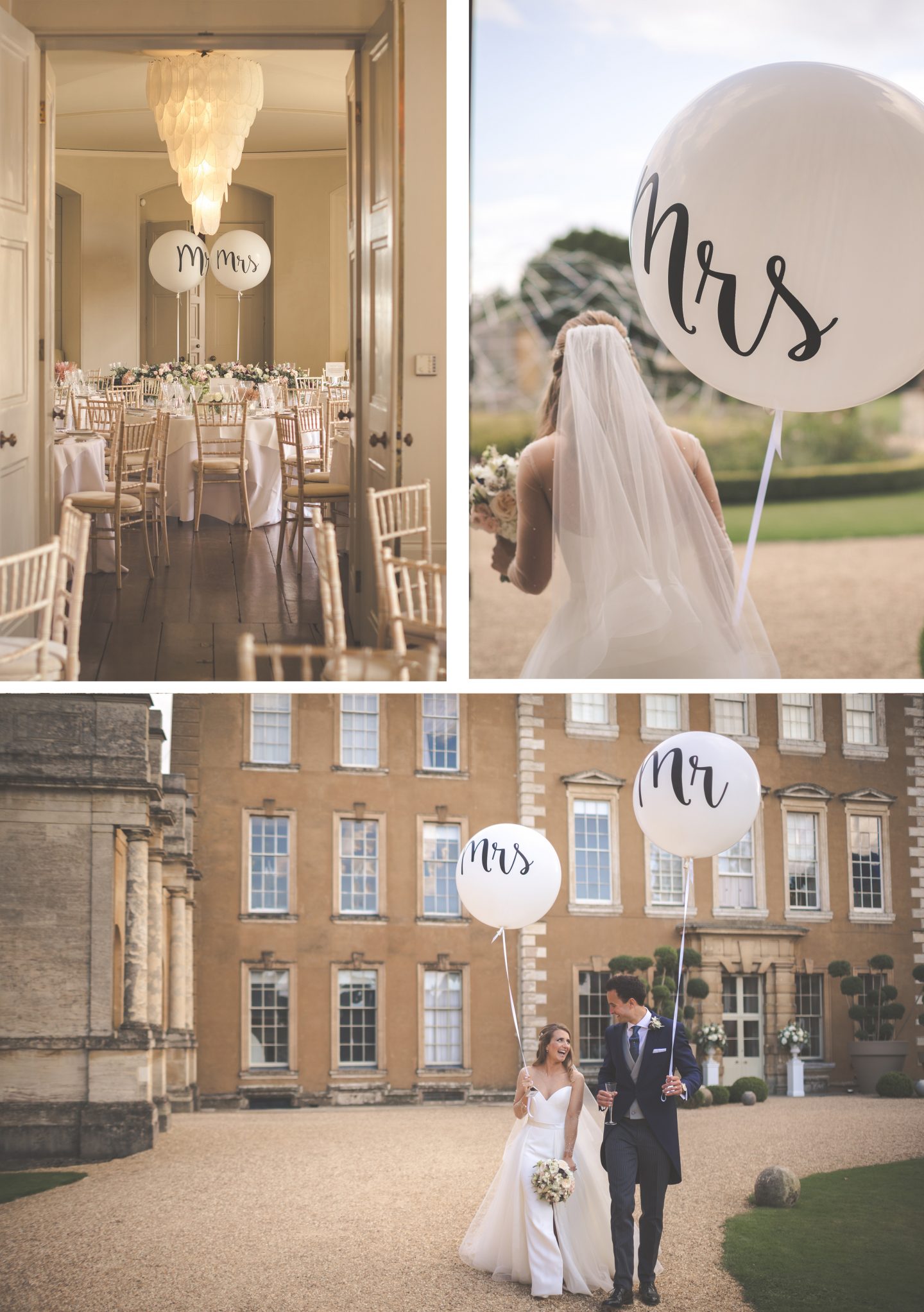 Lauren and David
Lauren and David's wedding was one of our favourites of 2017.
Not that we're meant to have favourites, but look at that garland!
Lauren was the first bride to get us hanging out the front of the house, and it was totally worth it.
The colour combination went perfectly with the bridesmaids dresses and transformed the front of the house.
Such a gorgeous day!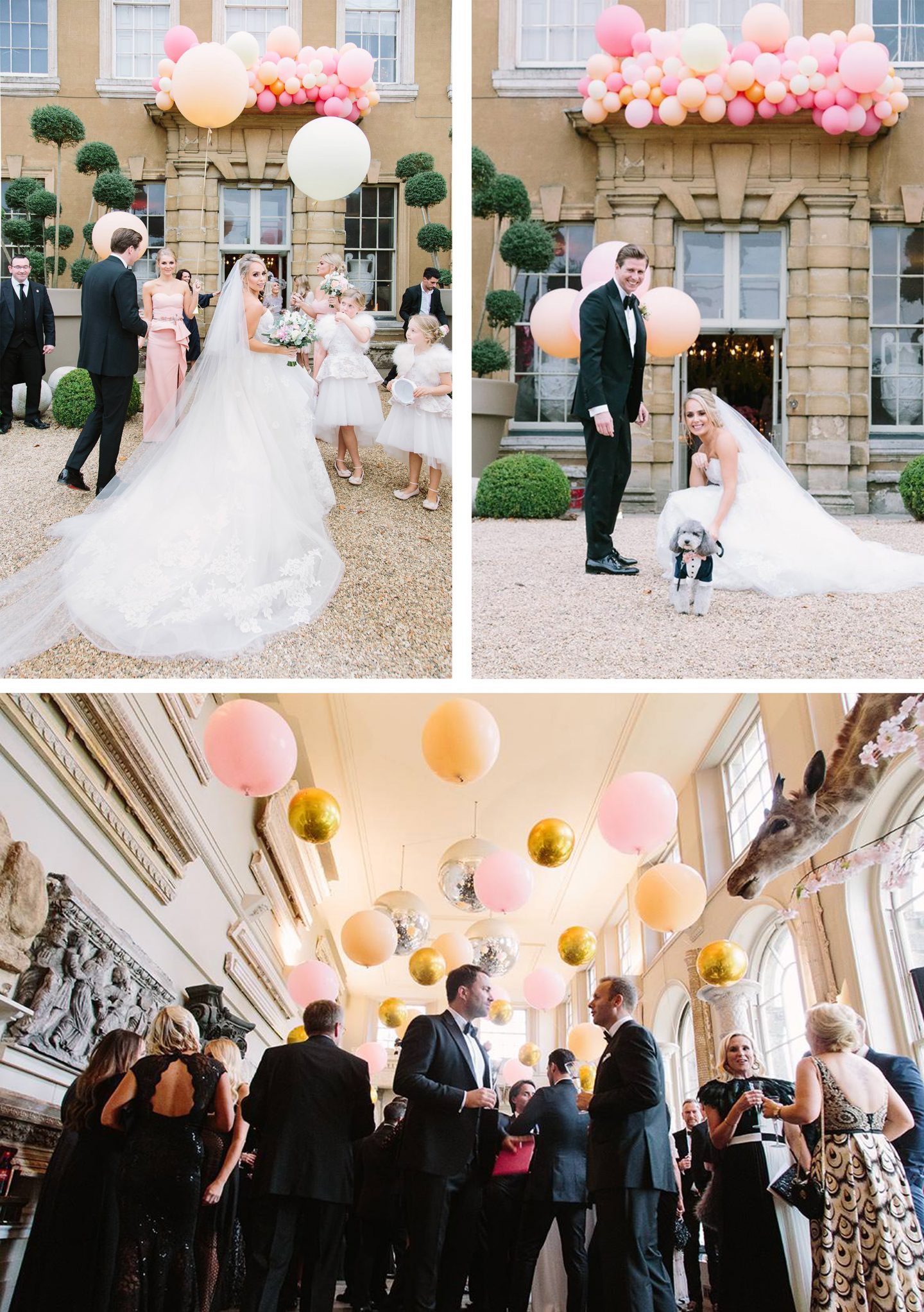 Kate and Terry
There's wedding photography and then there's Kate and Terry's wedding photography!
Crisp white giants with gold tails – so simple, but so effective.
Note to self: smoke machines are essential for all celebrations!
Also, how special is the ceremony layout? Gorgeous.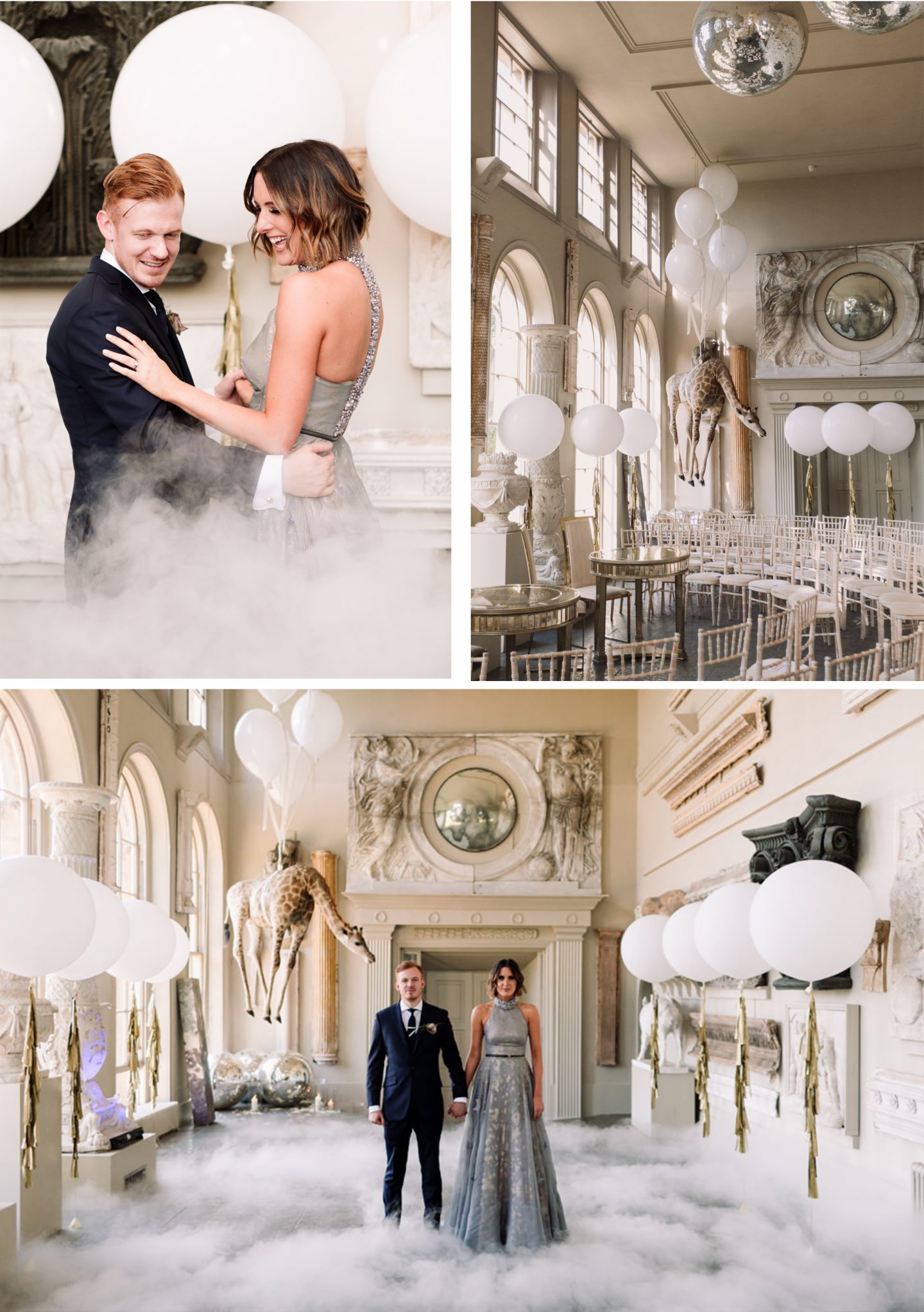 Rebecca and Craig
How can you not gush over these images?
The dress! The bride! The flowers! The balloons!
But ready for it… Craig organised this as a special surprise for Rebecca – yes, really.
Arriving to the aisle and totally in the moment, Rebecca hadn't even spotted the balloons until Craig told her to look up.
Romance is not dead people!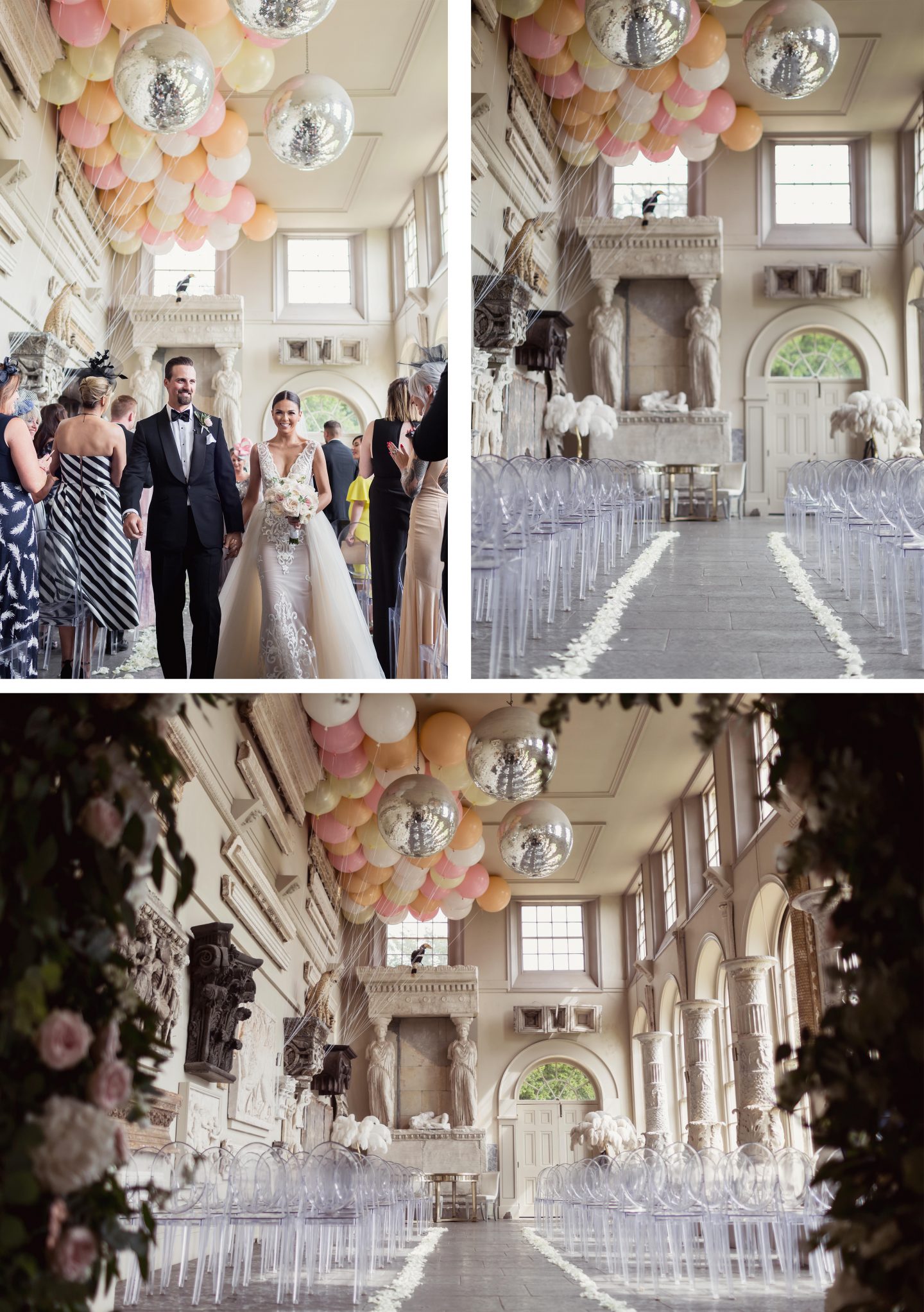 Chez and Tom
Chez and Tom created magic.
We couldn't think of any balloon that would have gone better than our gold orbz.
The stairway shot has become an iconic Aynhoe image and we can see why.
We love that the balloons give totally different feels to each element of the day.
The warmth of the golden orbz for those stunning staircase shots.
Followed by the crisp gorgeousness of the white giants for the first dance.
Total perfection.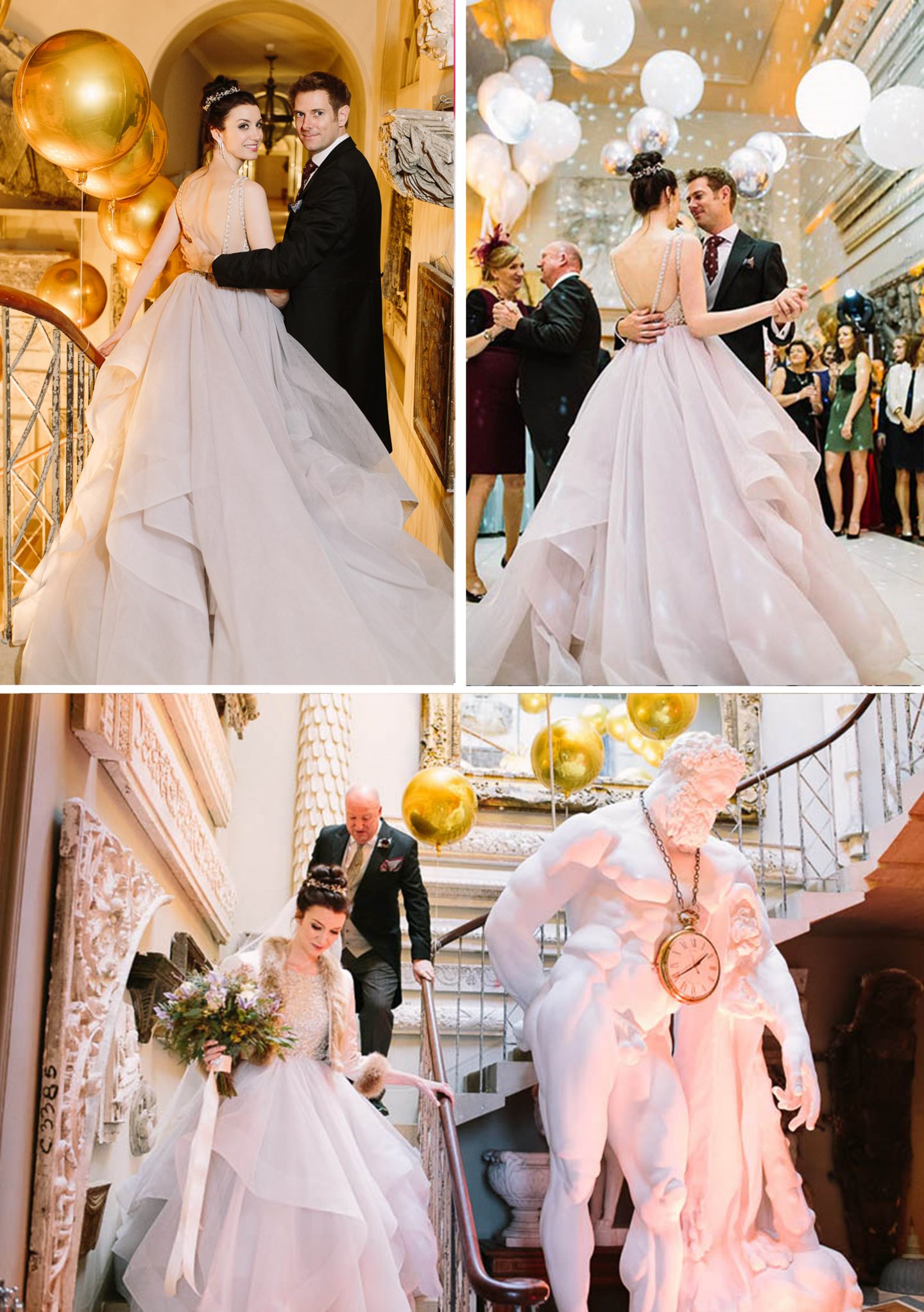 Hire The Bubblegum Girls
To have the Bubblegum Girls work our magic at your wedding, please email: [email protected]
To inquire about an Aynhoe Park Wedding, please download the brochure here: Aynhoe Park