The Week Of Kindness, The Bubblegum Way
Submissions HERE
At Bubblegum we're lucky enough to be a part of some of the cutest, sweetest most lovely moments of someones life.
We've been to more weddings, birthdays, baby showers, christenings and engagements than we could begin to count.
However, we're looking to take this week a step further.
Do you know someone who goes above and beyond, never asking for anything in return?
Someone who is the first to lend a helping hand?
Or someone who just really needs a little pick me up?
Then we're here to help you share the kindness, love and thanks.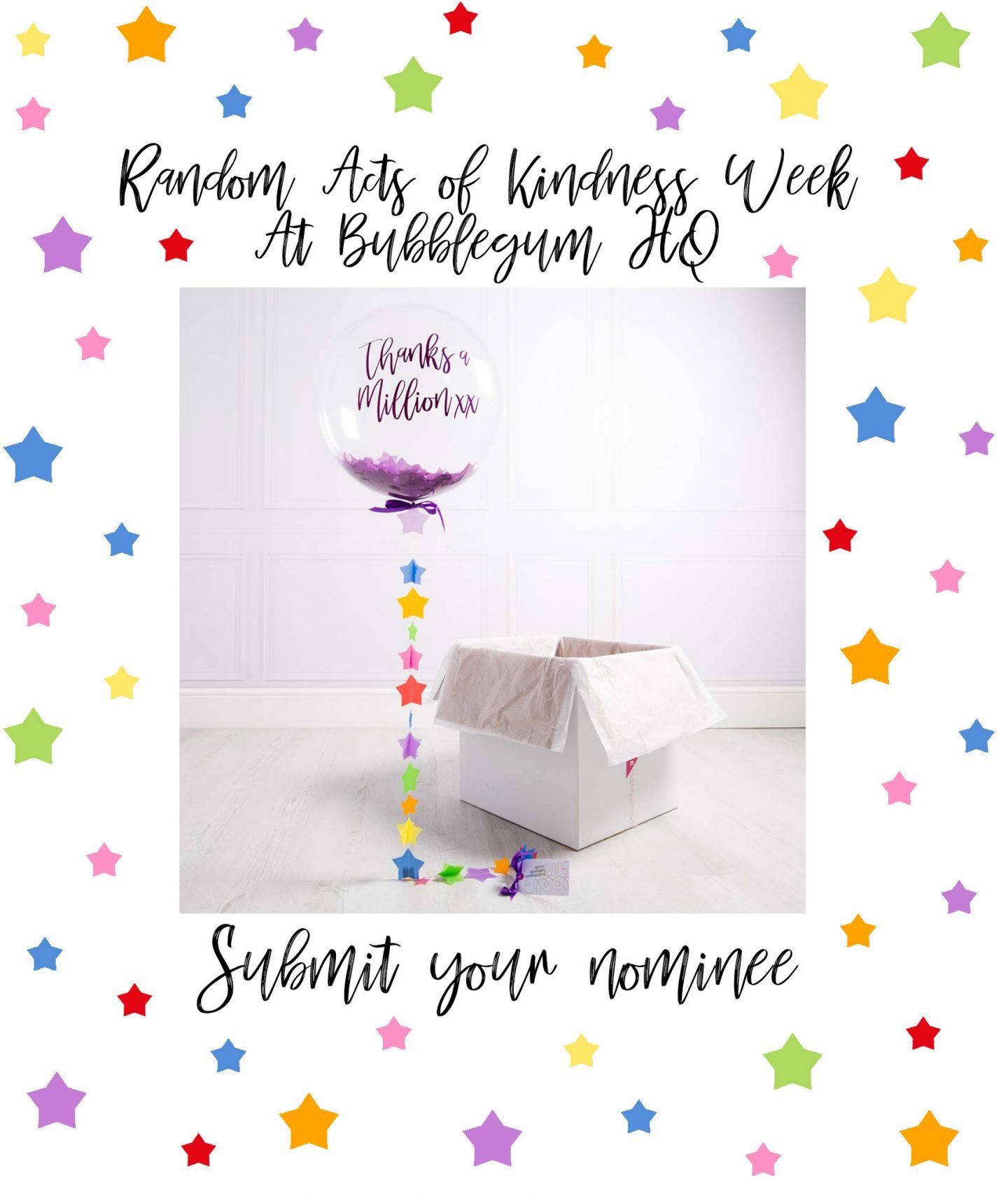 From Saturday 17th February until Saturday 24th we'll be gifting 2 balloons per day to those who need a boost.
To submit your nomination simply click here and let us know who the lovely person in your life is!
Kindness Week At Bubblegum HQ
Winners will be given the choice of which bubble or foil bunch they'd like to send.
Open to UK residents due to helium restrictions.
Last submissions open from 14/02/17 23:59 and will be accepted until 27/02/17 23:59