Bubblegum Troopers
This week, Bubblegum Balloons had an invasion of Storm Troopers over from the US (thanks Anagram!)
Although at first they were slightly dubious of the helium tanks, they soon mucked in.
And what better way to celebrate May 4th, than with this awesome installation?
Ever since creating the mighty Bubblegum HQ Install, we've been itching to do it again.
So we did. But with Storm Troopers.
Epic.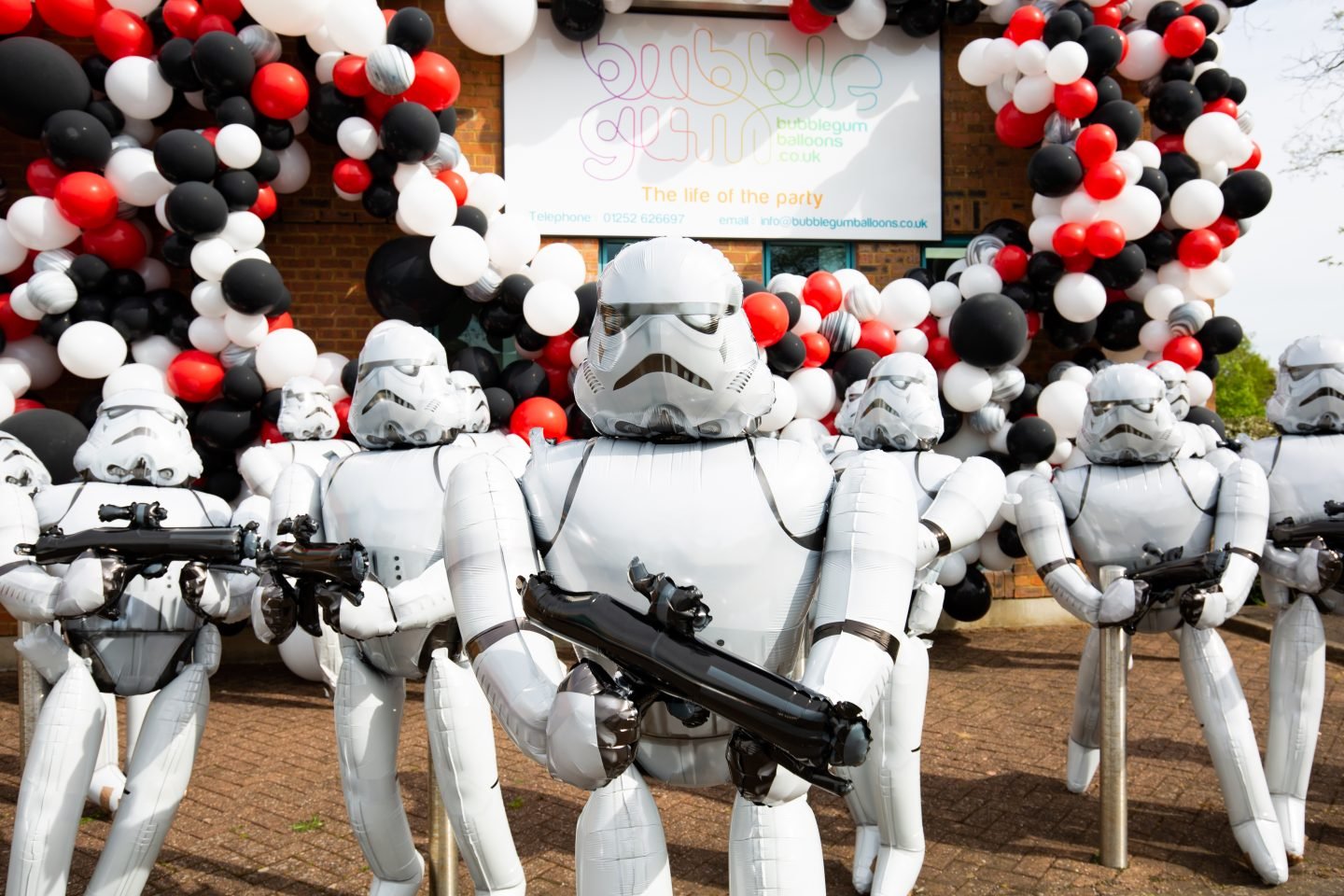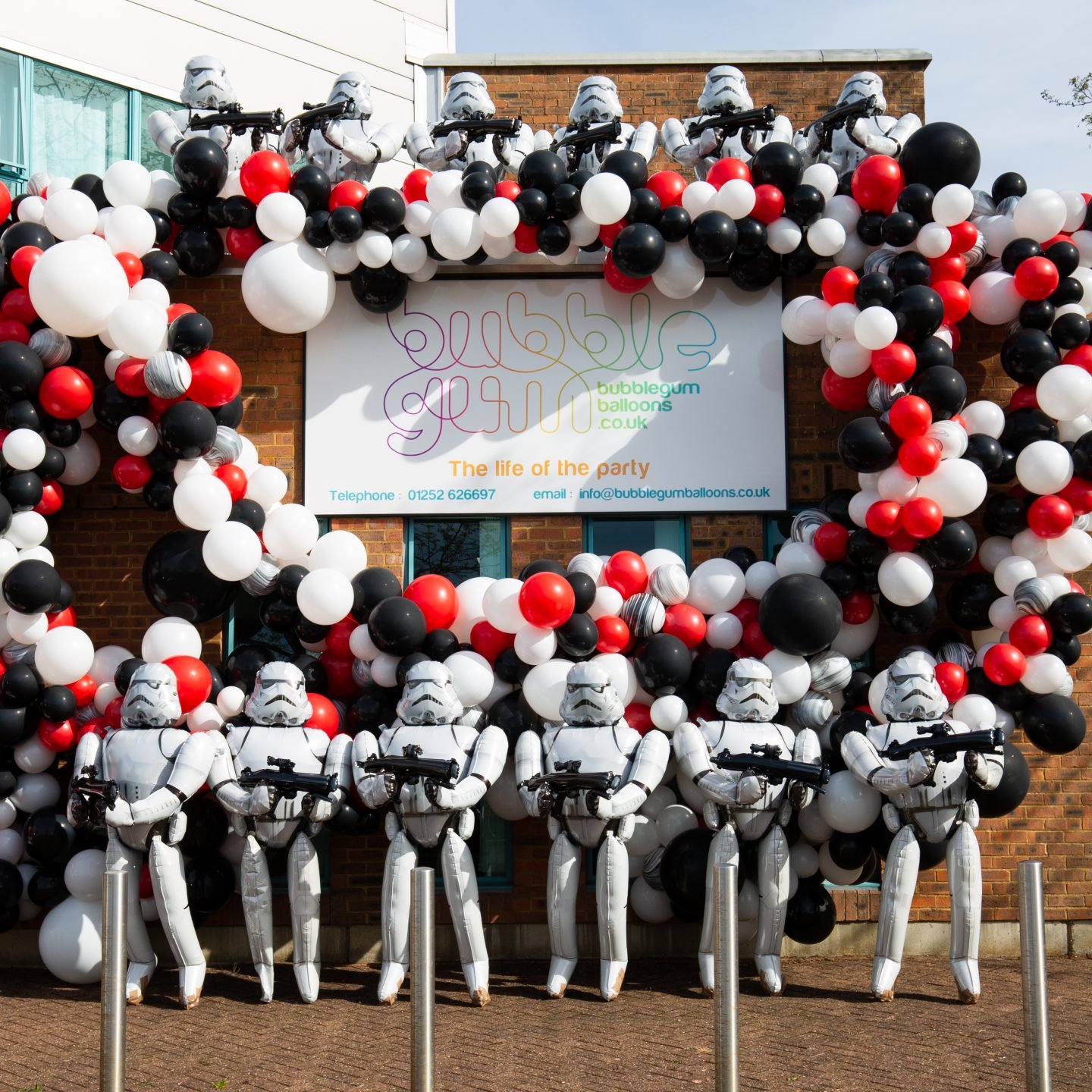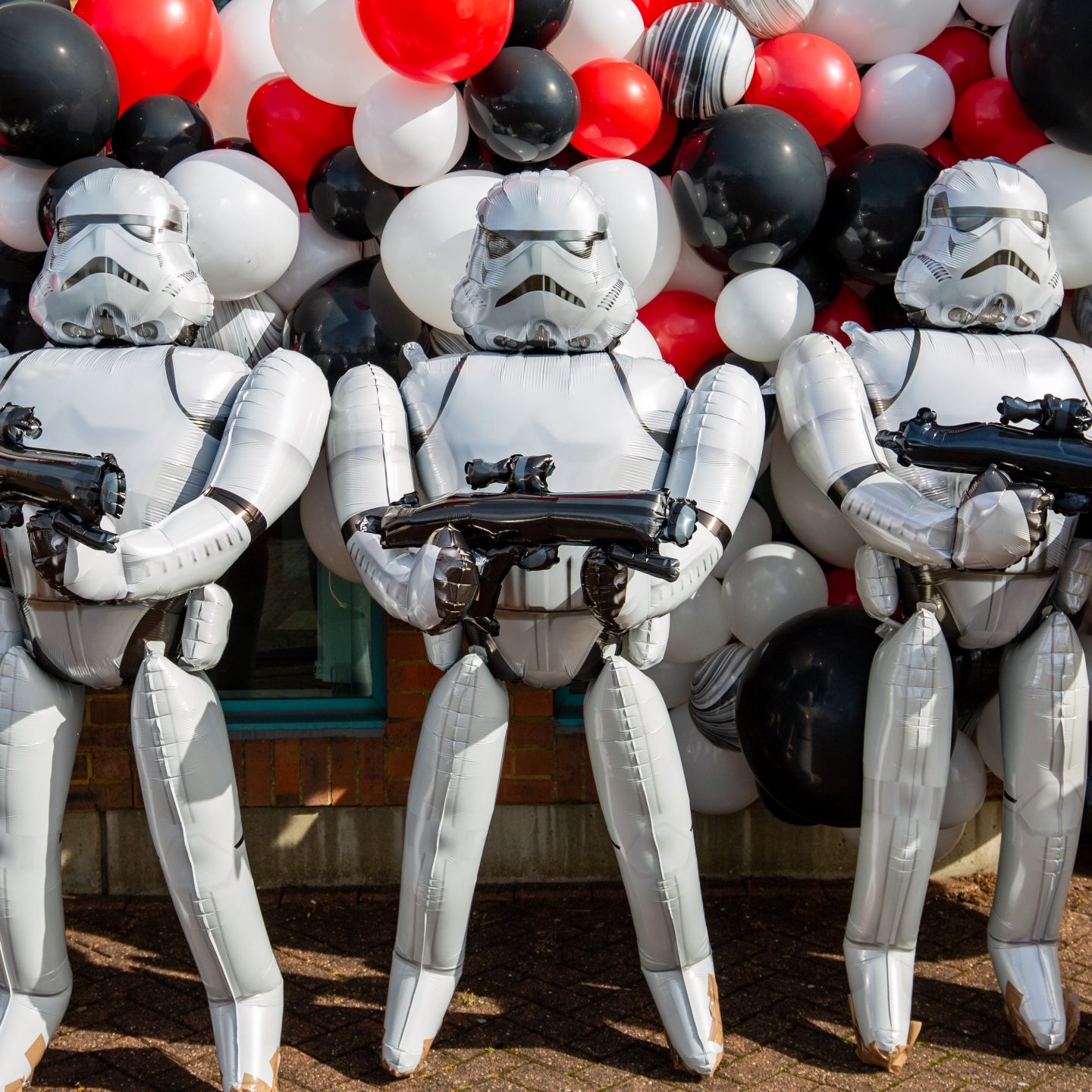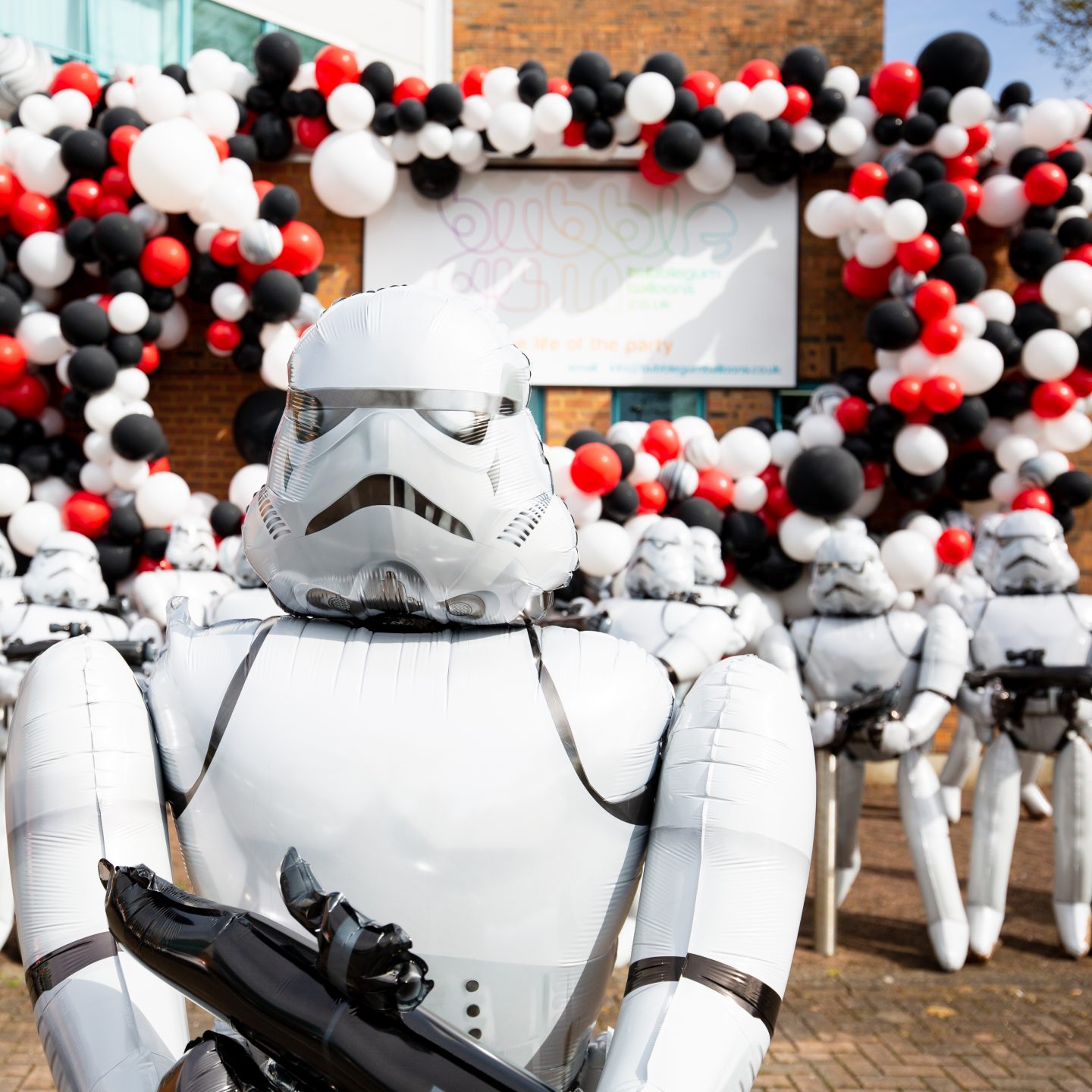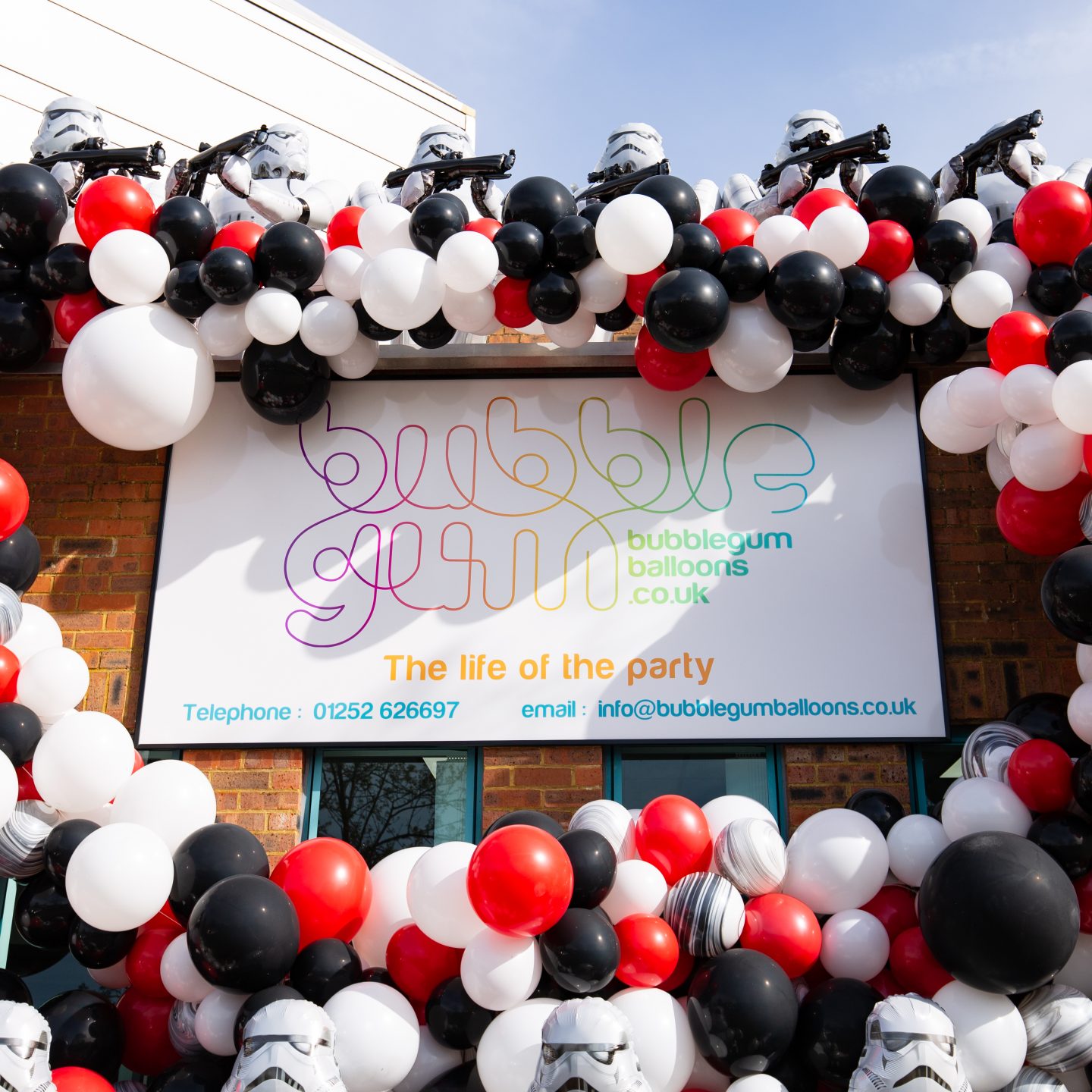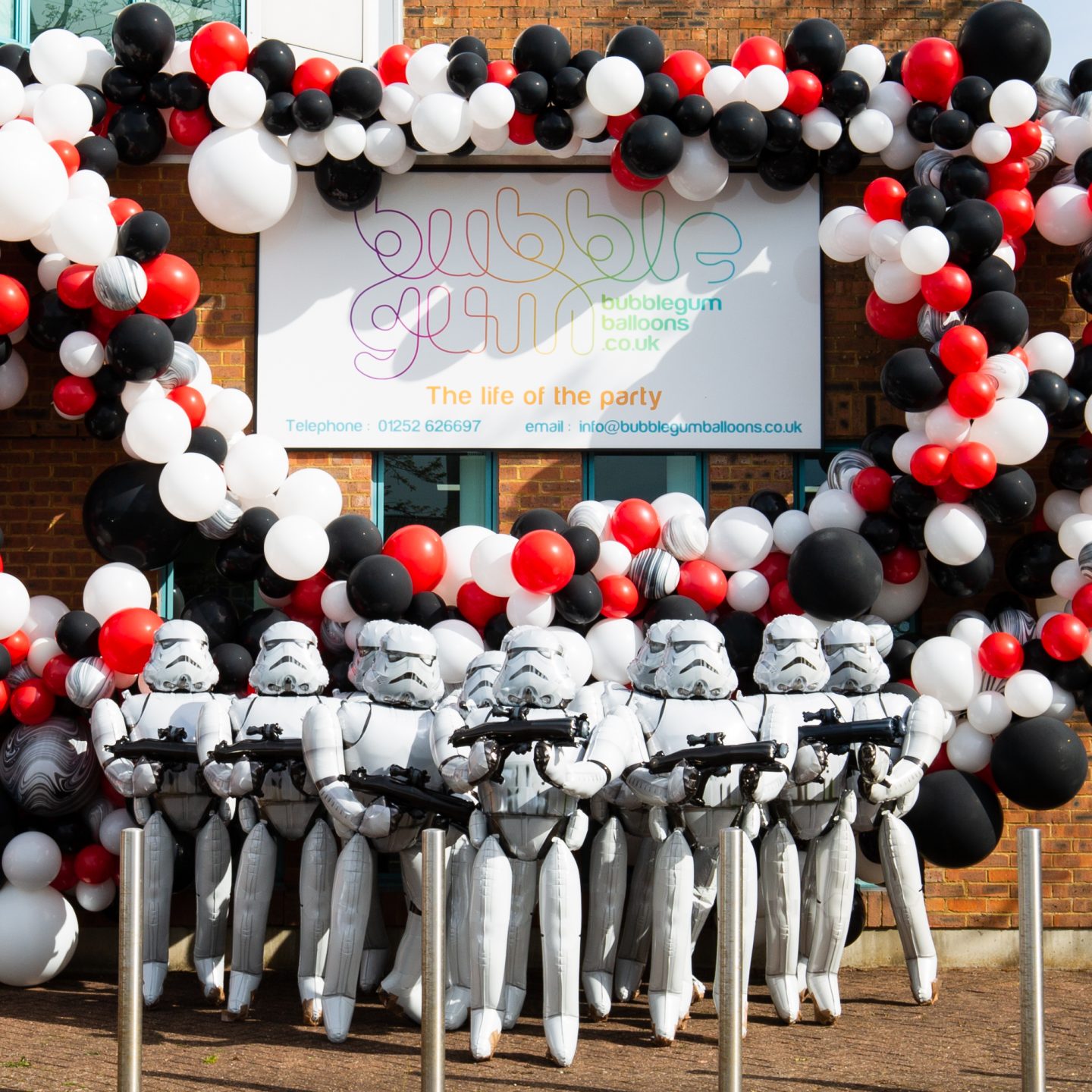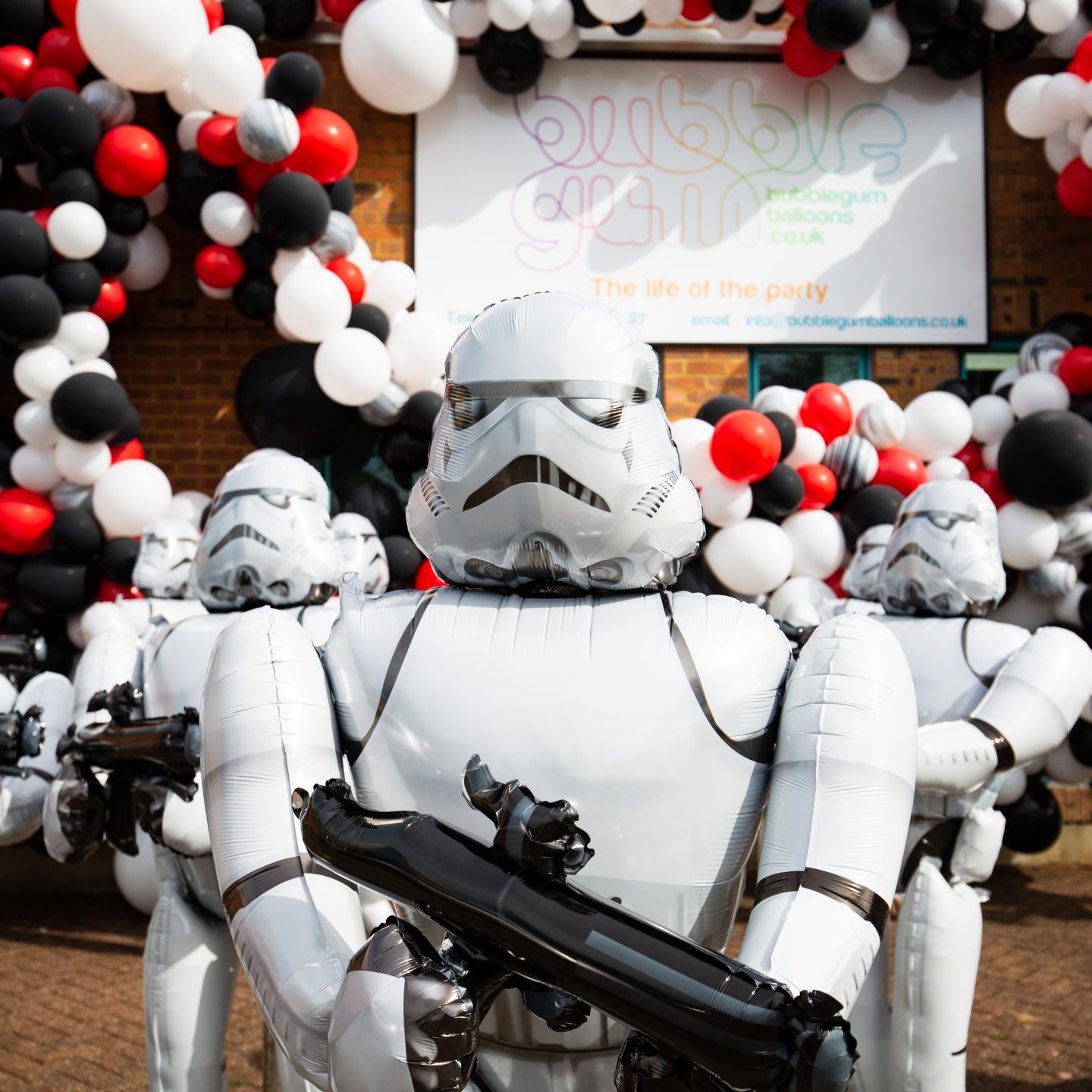 A Morning Of Fun
Although playing with 6ft tall Storm Troopers is fun anyway…
It turns out getting them up and down heights is even more fun.
[videopress gTwAT5wc]
The Timelapse
Welcome To Bubblegum Balloons
p.s this is how we greeted the delivery drivers all day…
Shop
See the full Star Wars range here.
To hire the Bubblegum Girls for an install, please email: [email protected]