FIVE YEARS OF BUBBLEGUM!
To celebrate 5 years of magical installations and Pinterest worthy weddings, we created the ultimate balloon envy inducing birthday install.
Of course we had to choose the day when it was raining, but you know us, nothing stops us when we're on a balloon mission!
Founded by 2 sisters and their best friend, Laura Slater, Sally Clackett and Megan Robertson began the Bubblegum business in the Clackett Family Home.
Surrounded by endless amounts of glitter, feathers, helium and ribbon, the Balloon dream was born and the bubble never burst!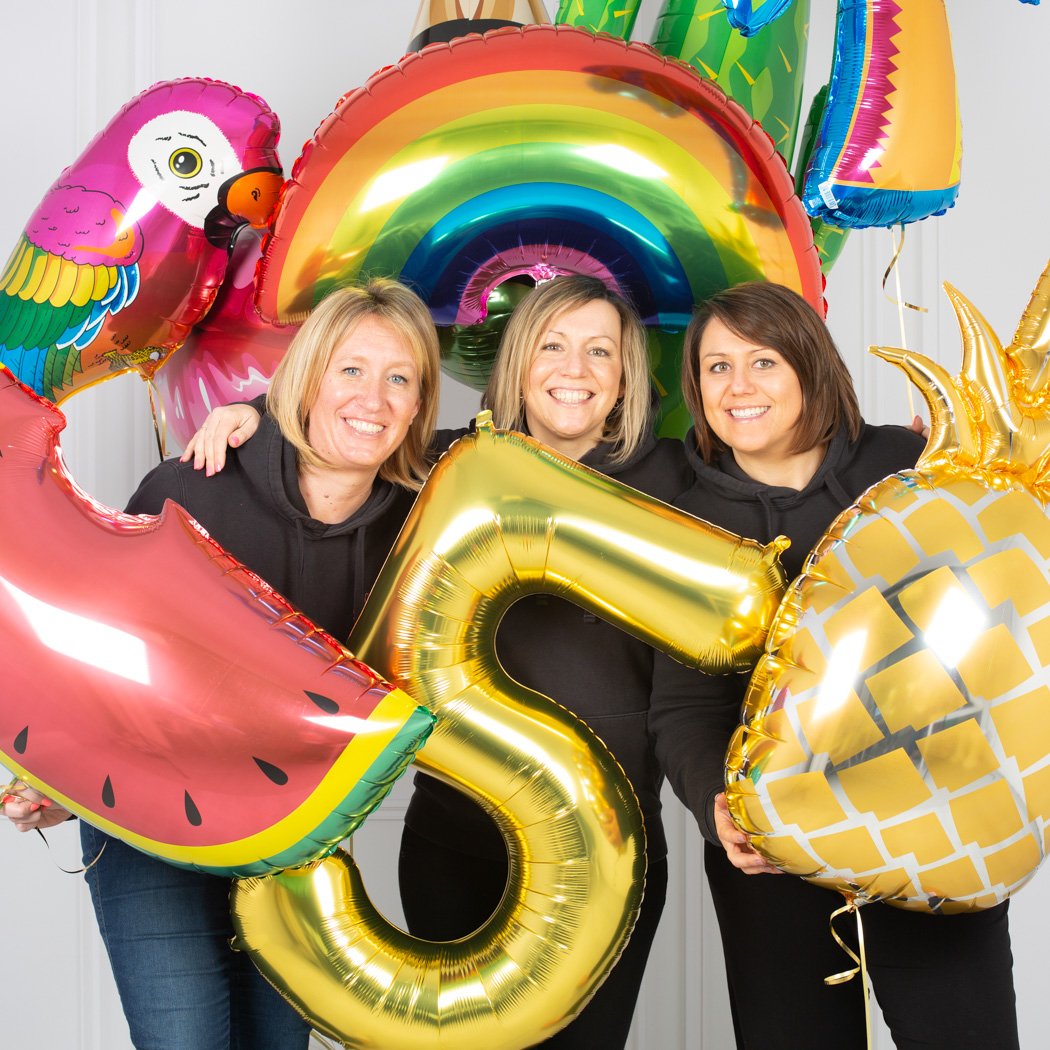 Megan Robertson, Laura Slater, Sally Clackett
With a vision to create a beautifully personalised gift for every special occasion, the business has since grown into a team of 25 Balloon Ninjas – yes, that's a real job title!
Having delivered over 150 proposals, 400 bridesmaid requests, helped welcome over 1,000 new babies and signed over 250 NDA's, it's safe to say the Bubblegum Girls have been a part of some incredibly special occasions.
With a leading party ecommerce store, an unrivaled event installation business and products stocked in Paperchase, the female led powerhouse of Bubblegum Balloons is not going anywhere but up (with a little help of helium!).
To celebrate, we created the below…
Stage One: Blowing
The vision was created, the colours chosen and the team set going to get the garlands ready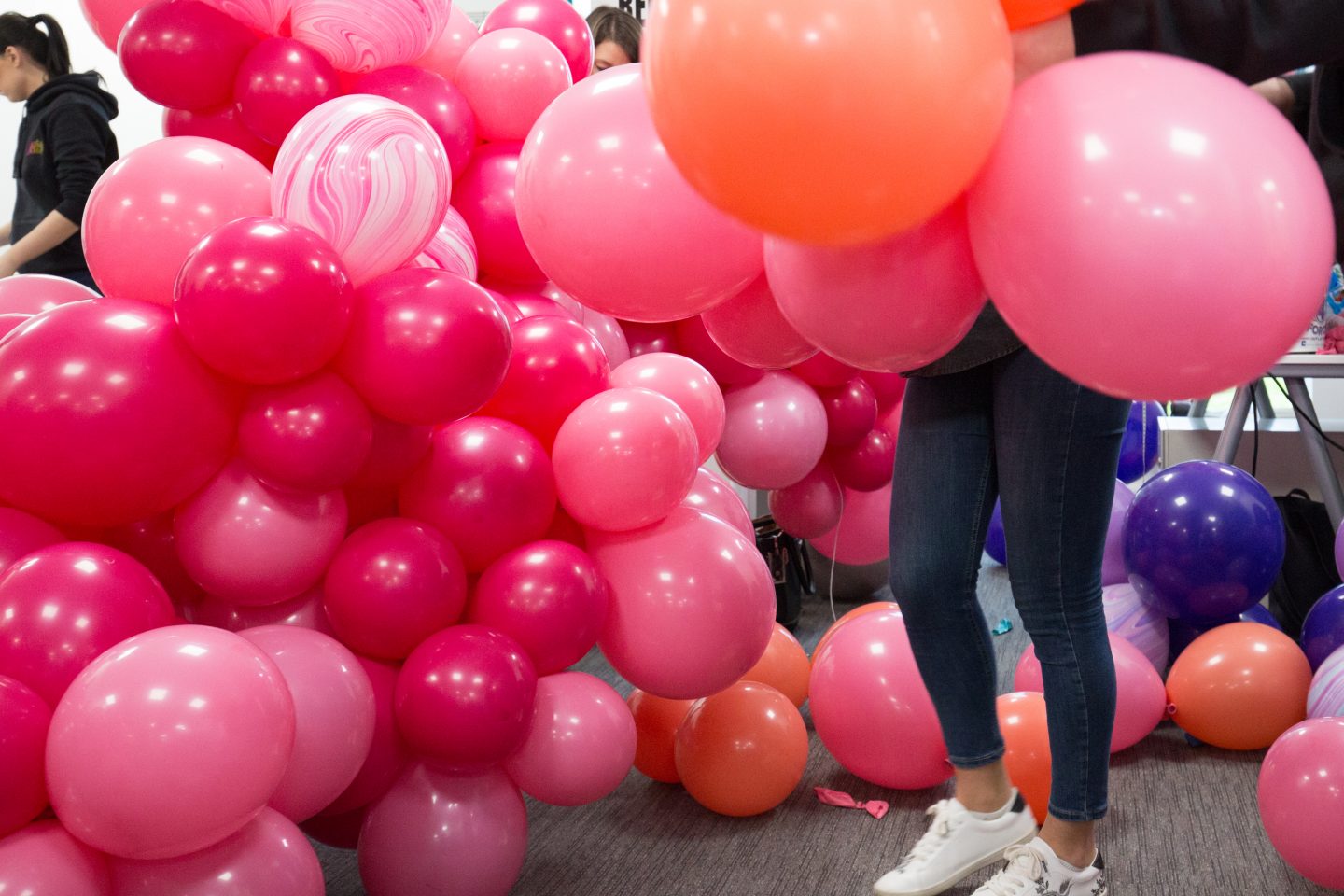 You couldn't move for balloons!
Which is usually the case at HQ, but these garlands were HUGE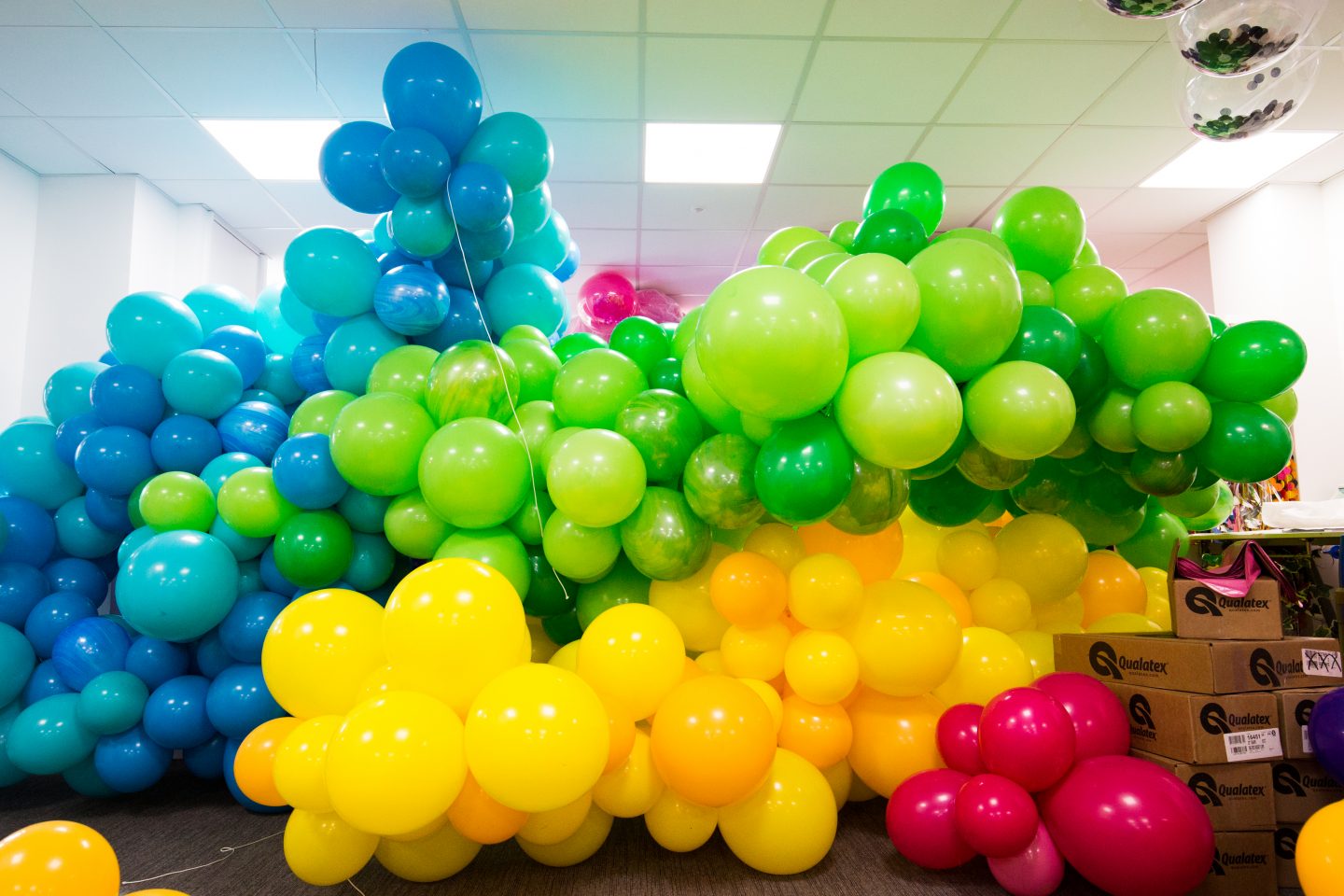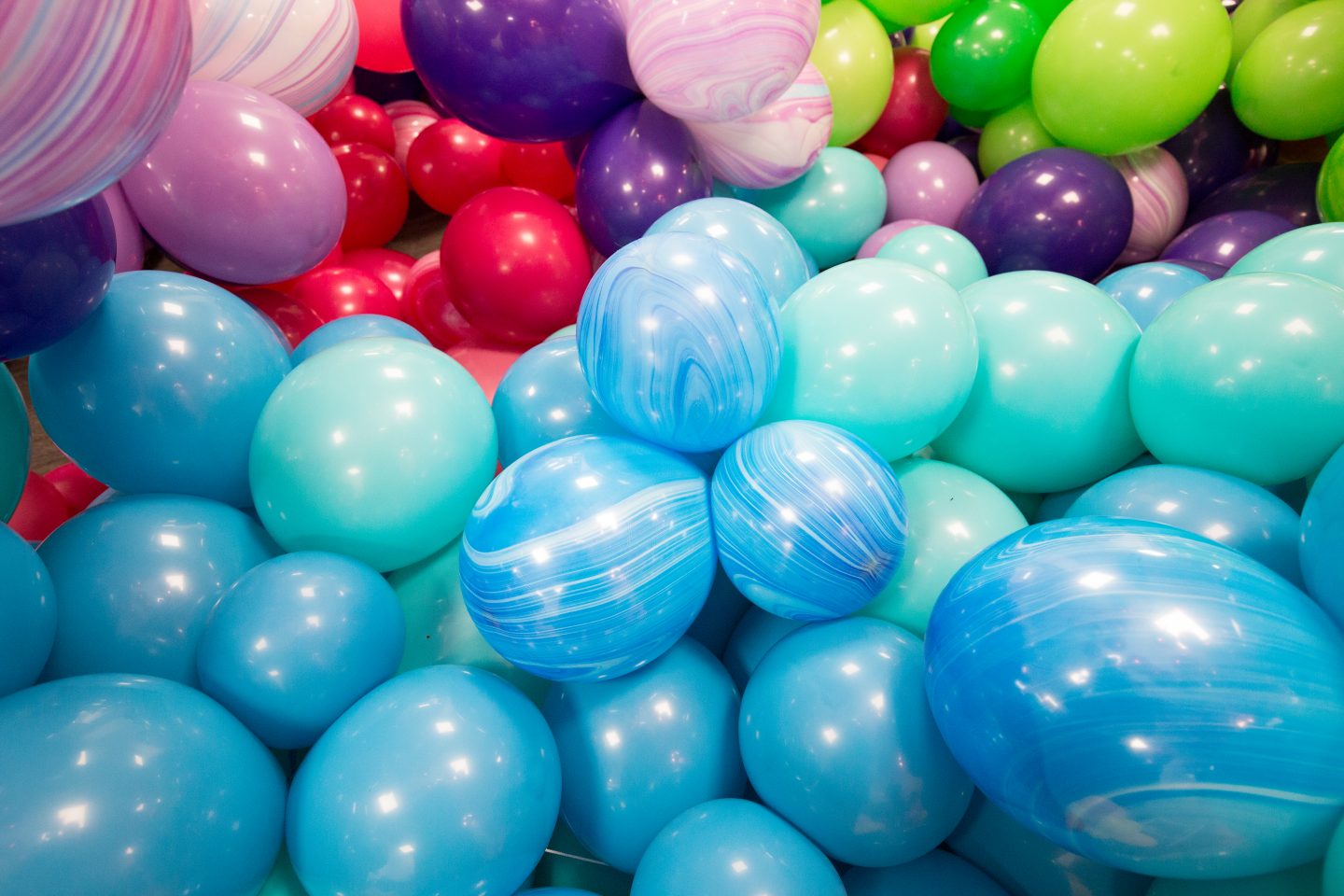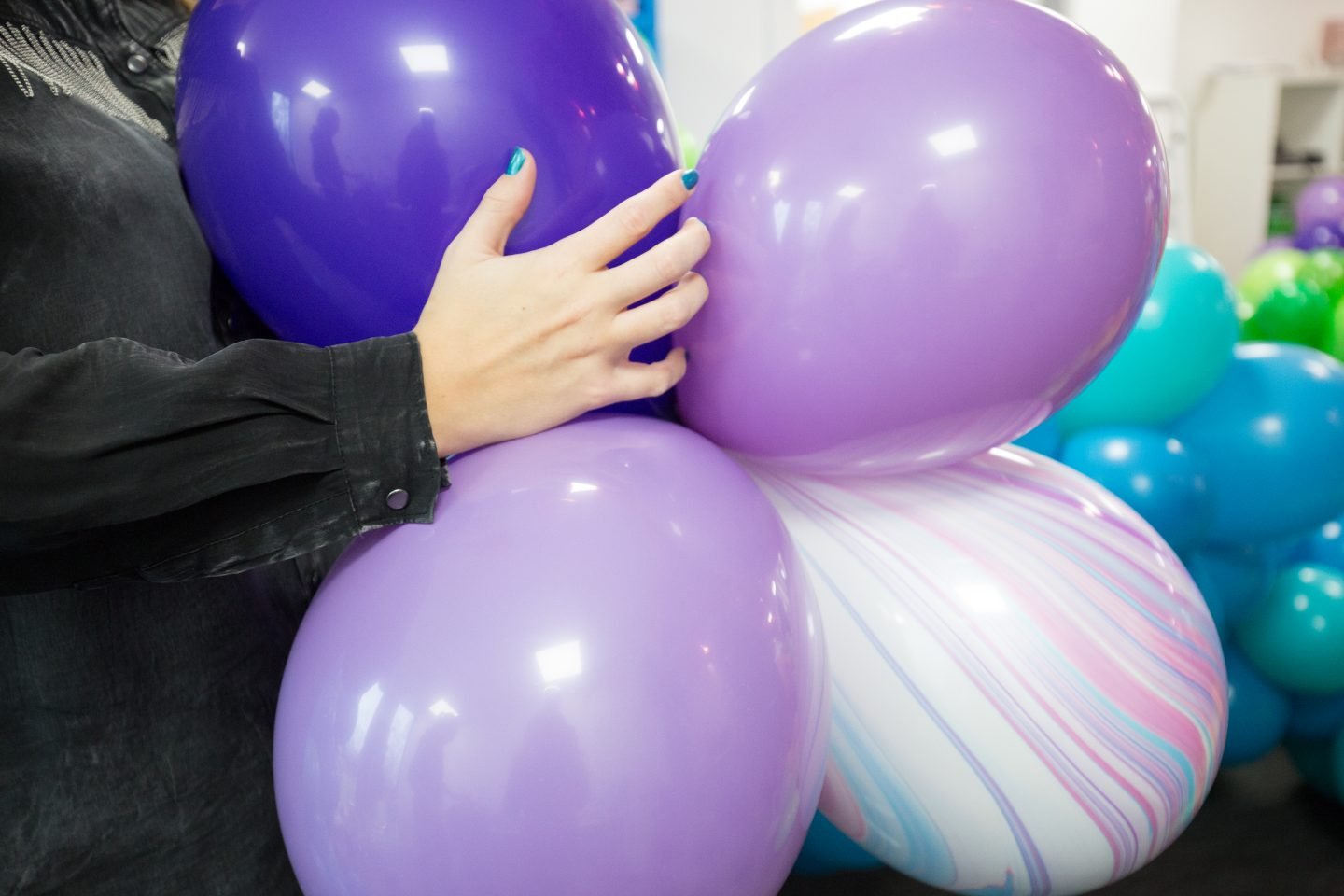 Peep the left hand of the below image – we still had a send out for 100 branded foil balloons to create whilst this madness was taking place!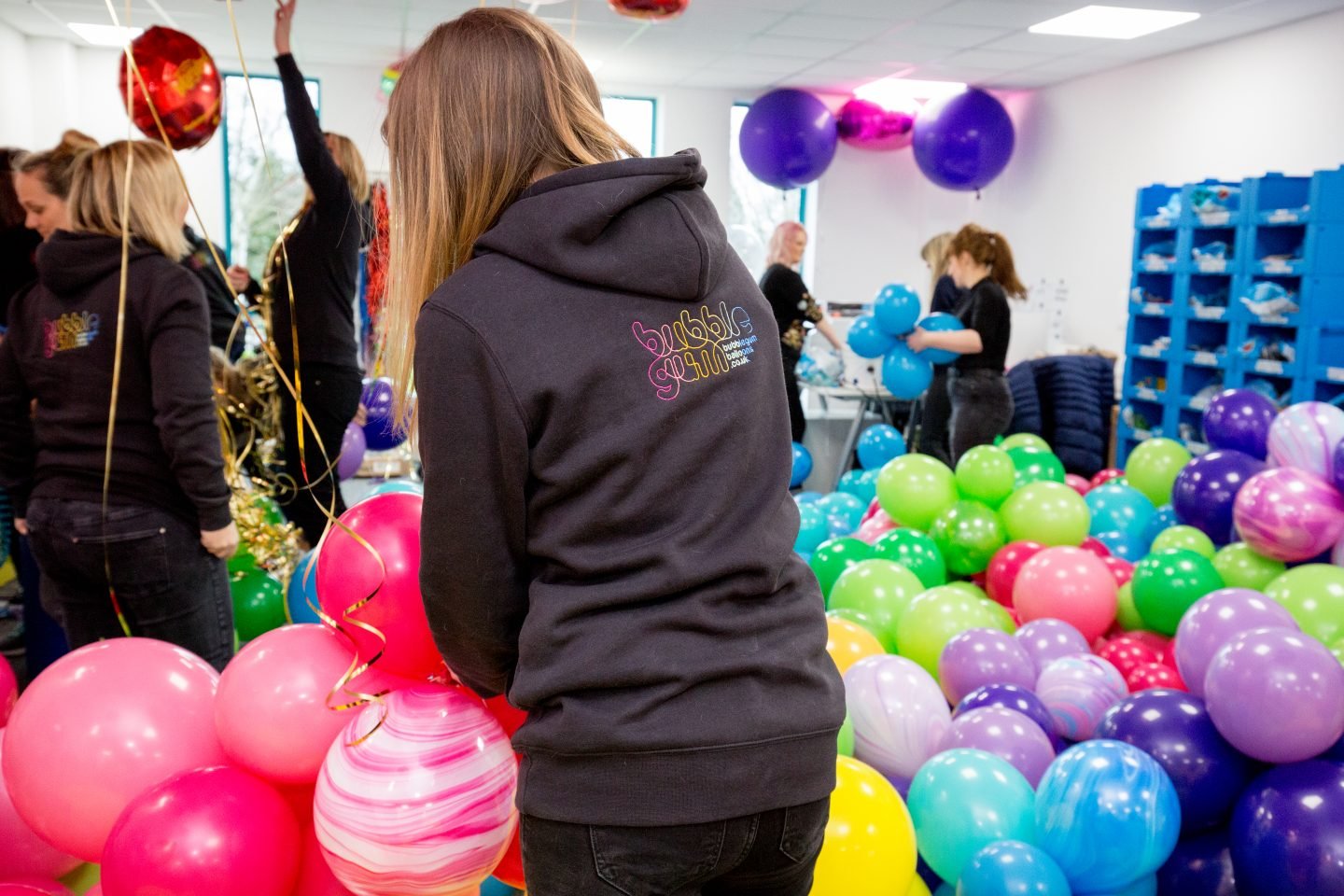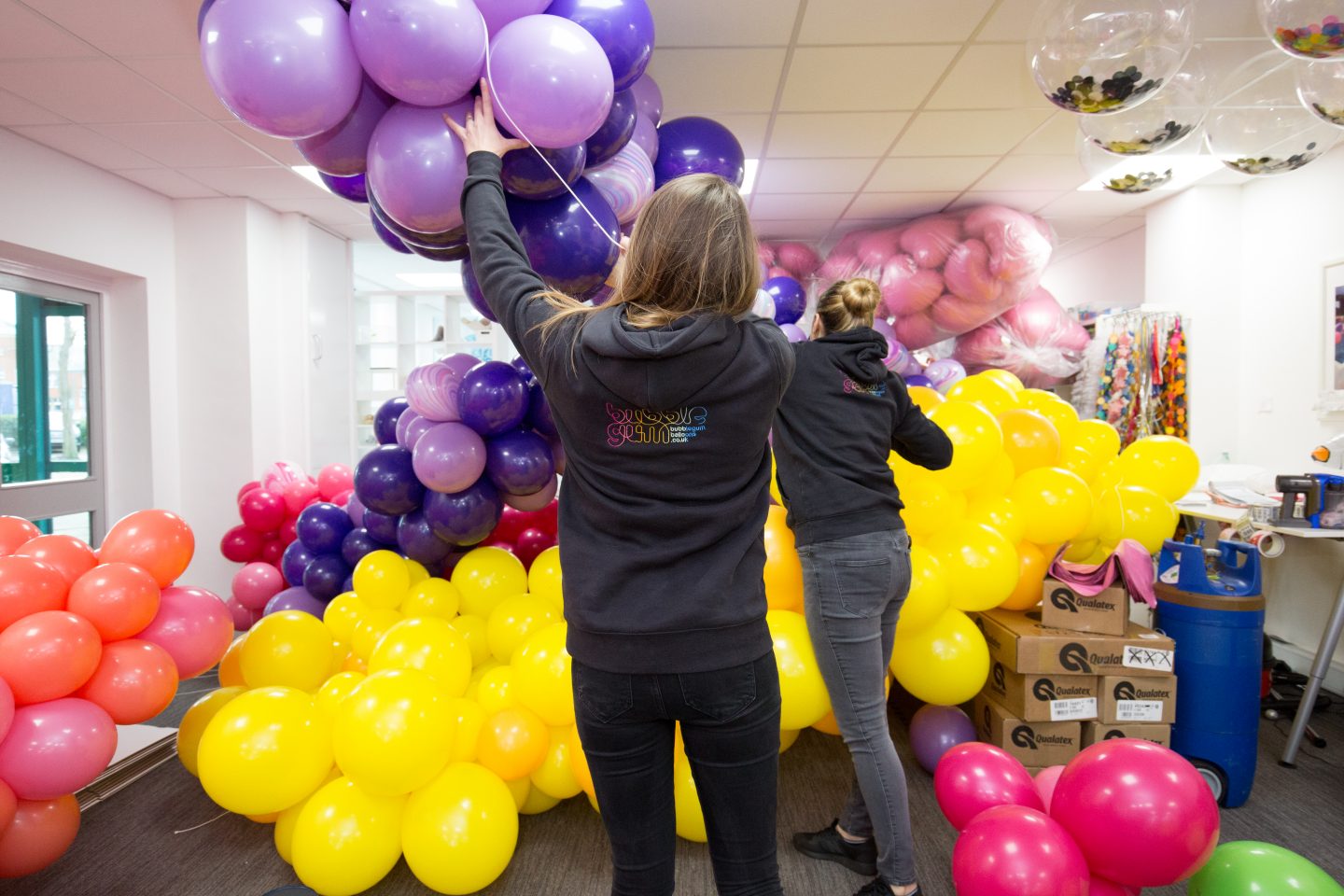 Welcome To Bubblegum!
Royal Mail turned up to deliver a few parcels (not that we like to online shop at all…) and were very confused about where to go!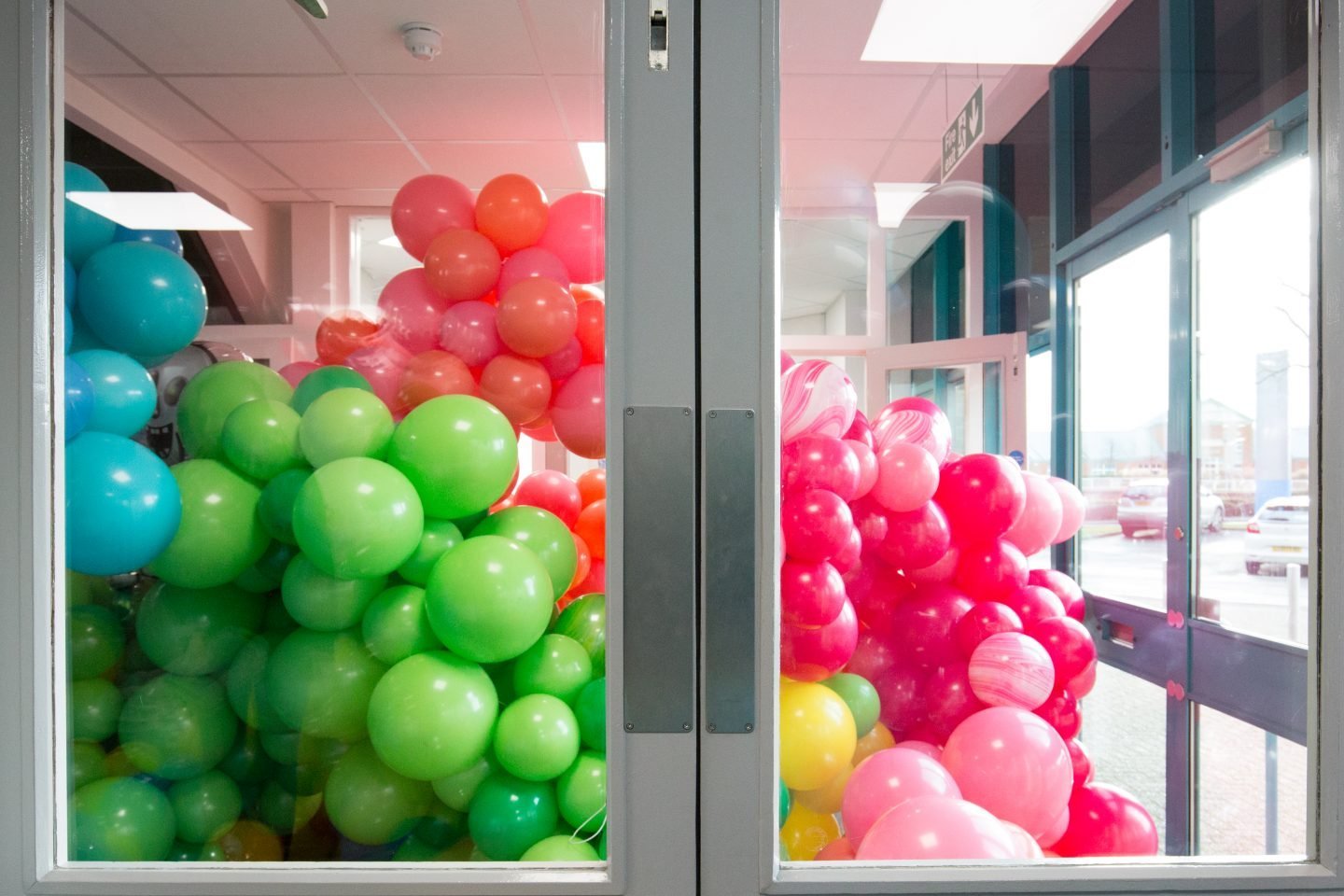 Take It Outside!
The garlands were ready and it was time to brace the wind, rain and cold and put this baby together.
The first garland was ceremoniously carried outside and we began putting together the pieces of this puzzle!

There was a very orderly queue of garlands ready for their turn,
not to mention the beady eyed T-Rex keeping watch over everyone.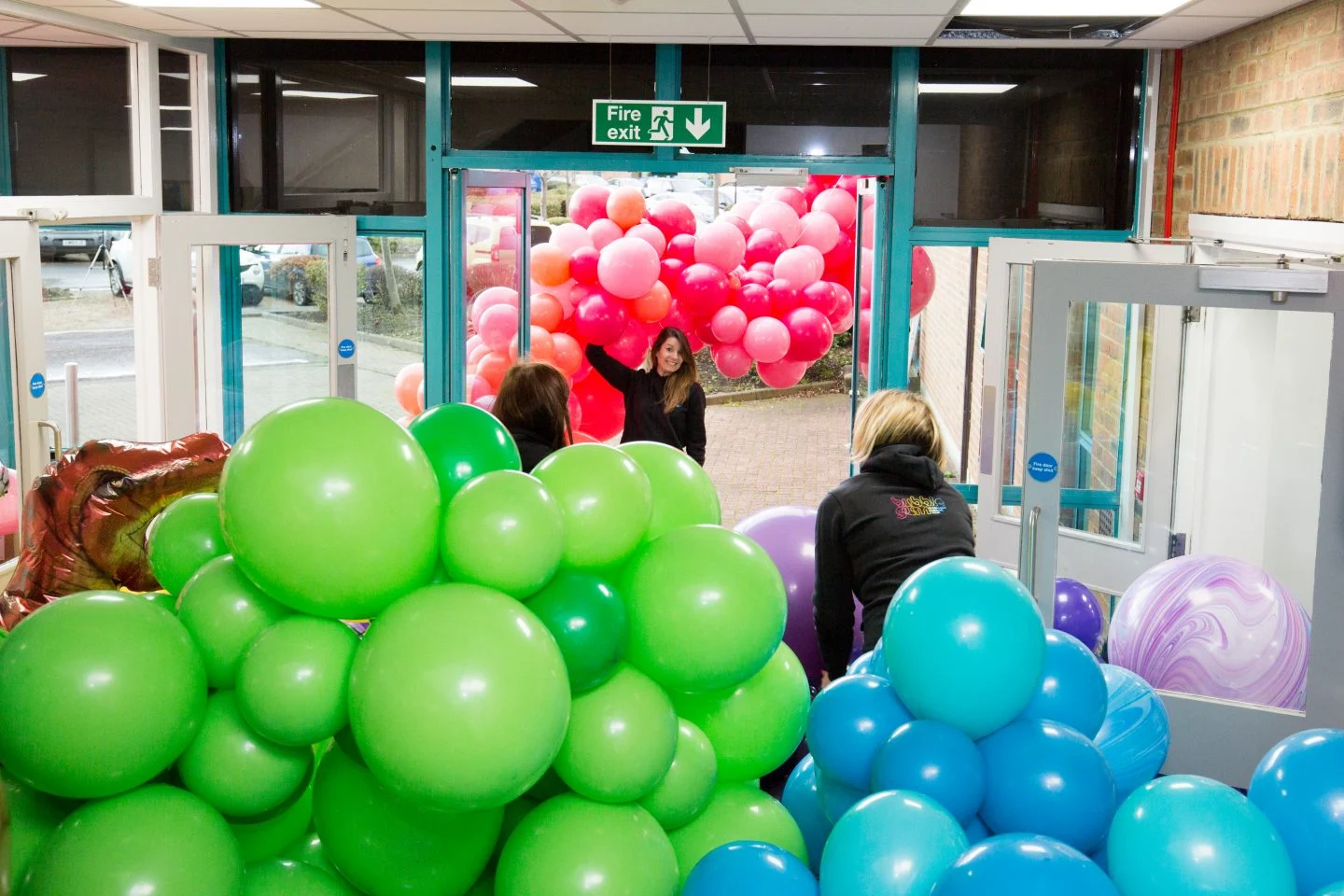 The pink garland was secured and the smaller purple garland was thrown up high for Laura to try and catch through the window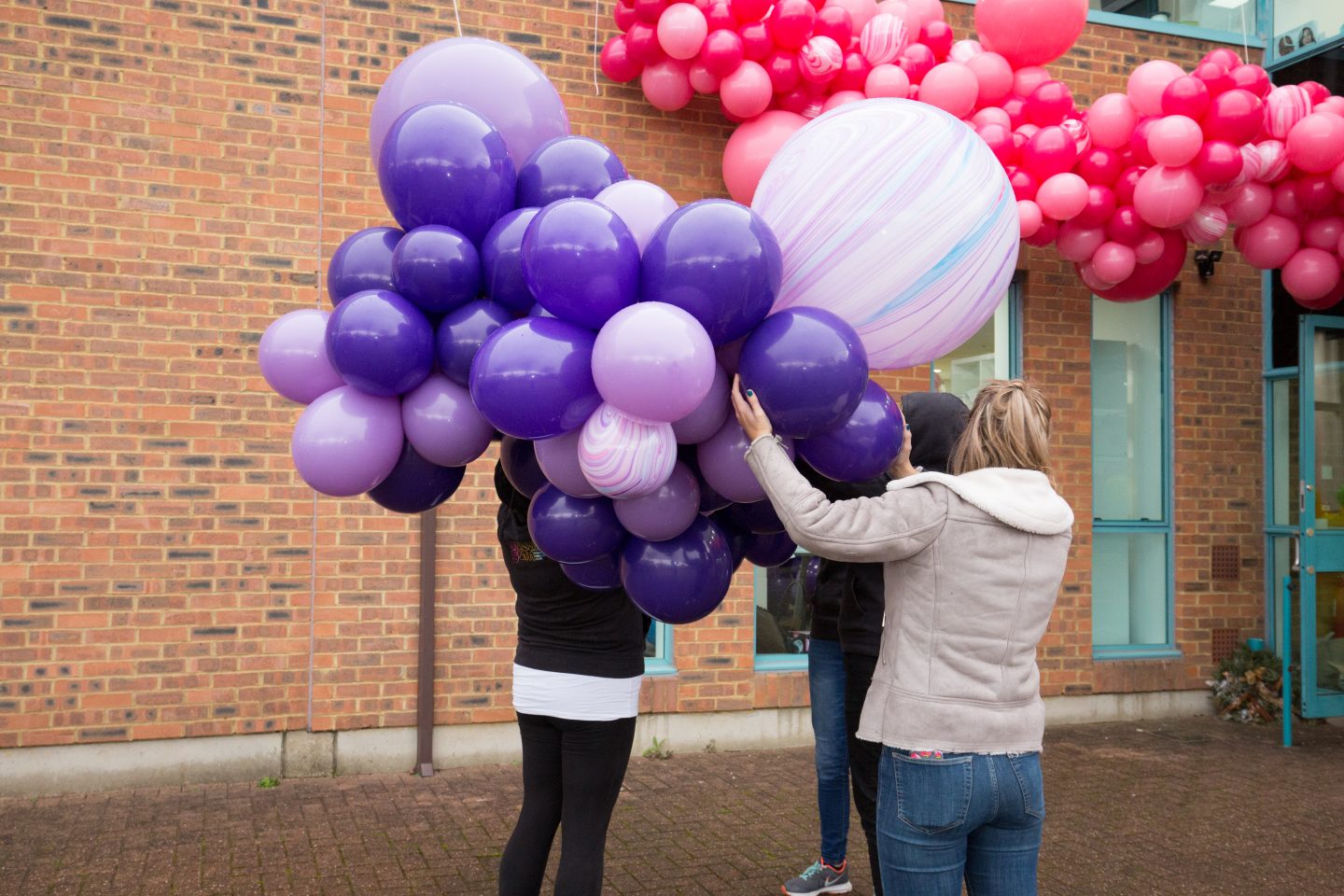 The blues and greens made their way outside just as the rain started coming down heavy, but nothing was about to stop this balloon installation!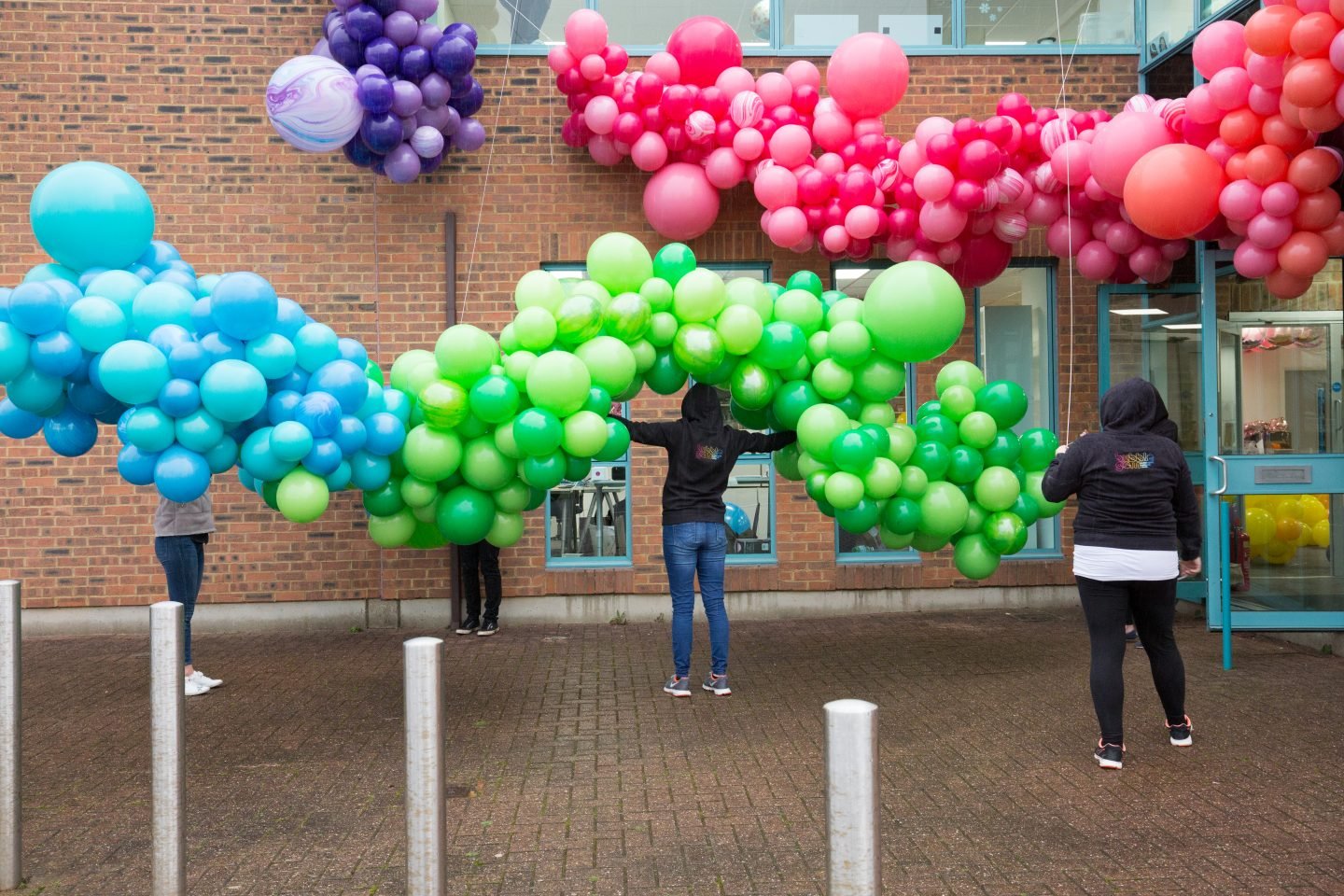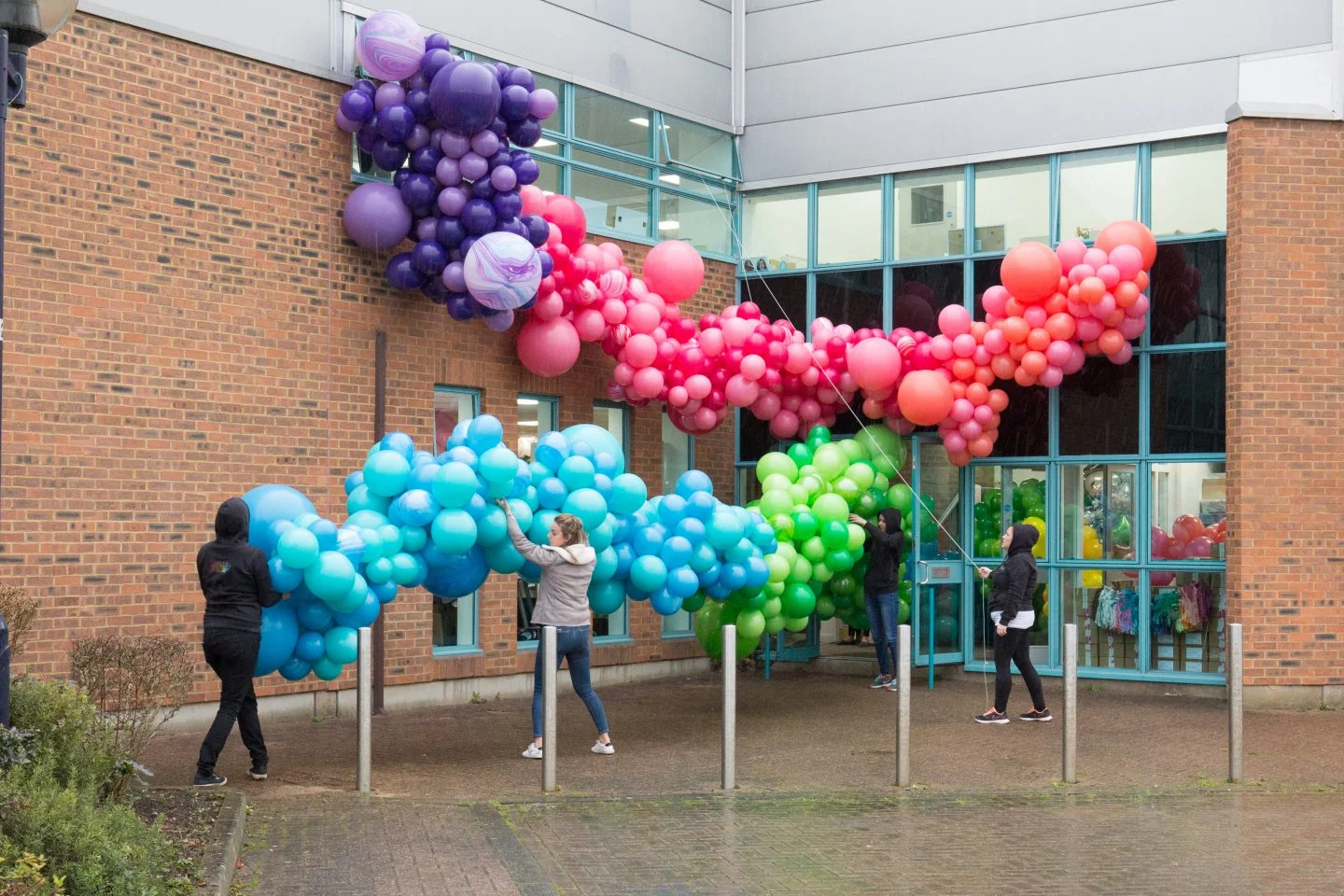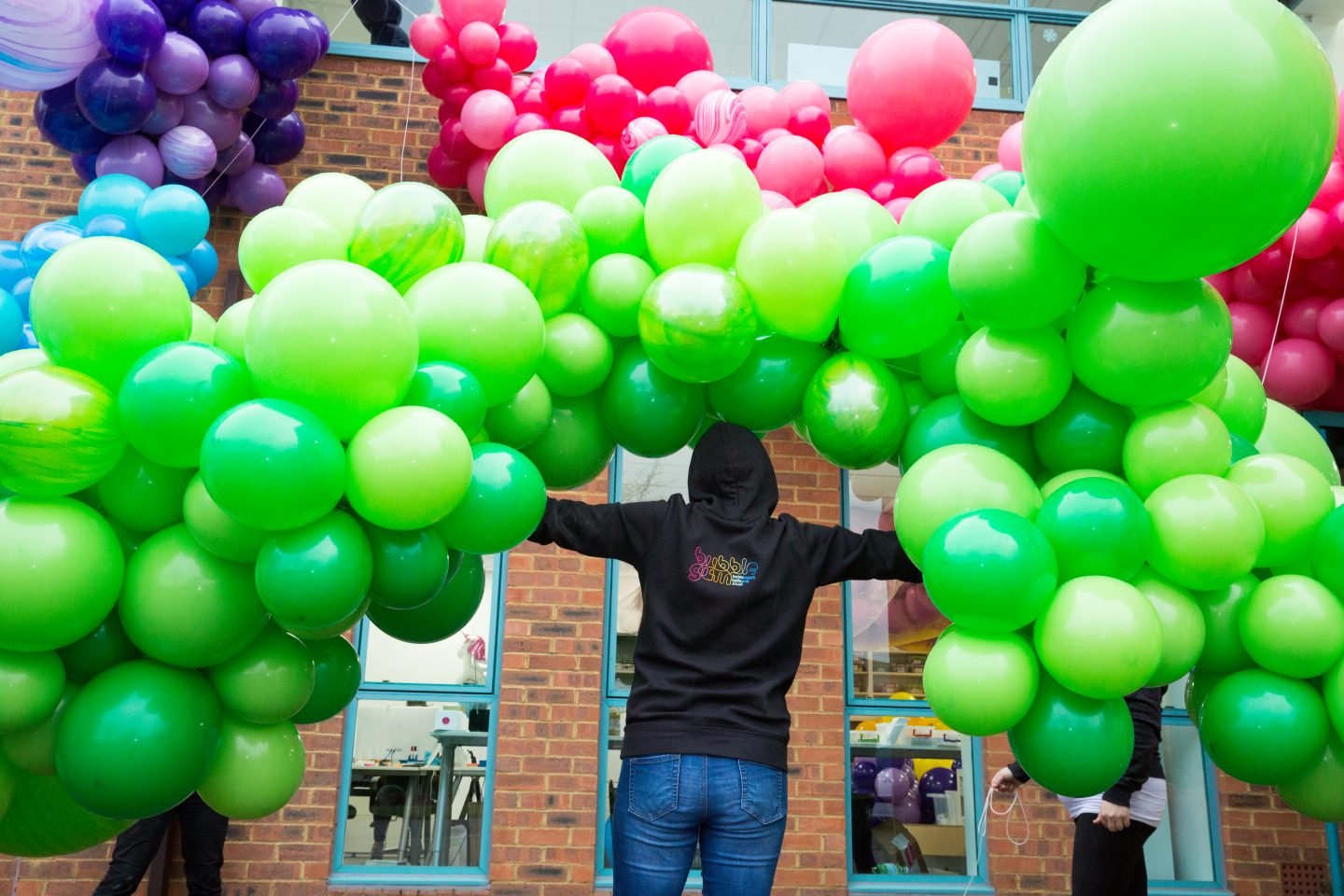 It was decided purple didn't work, so she came down quicker than she went up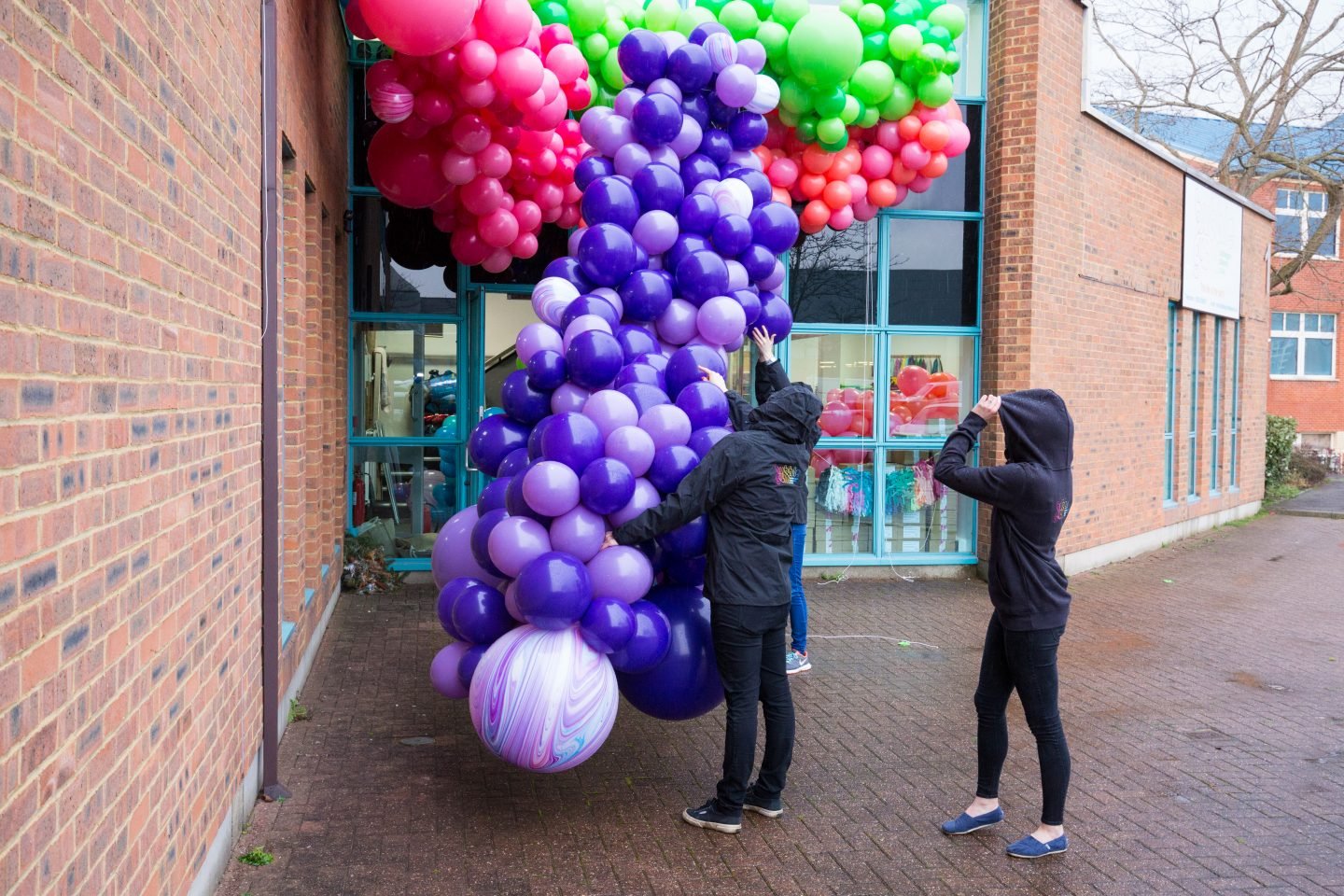 The blue and green garlands were secured in place and handily acted as a good cover from the rain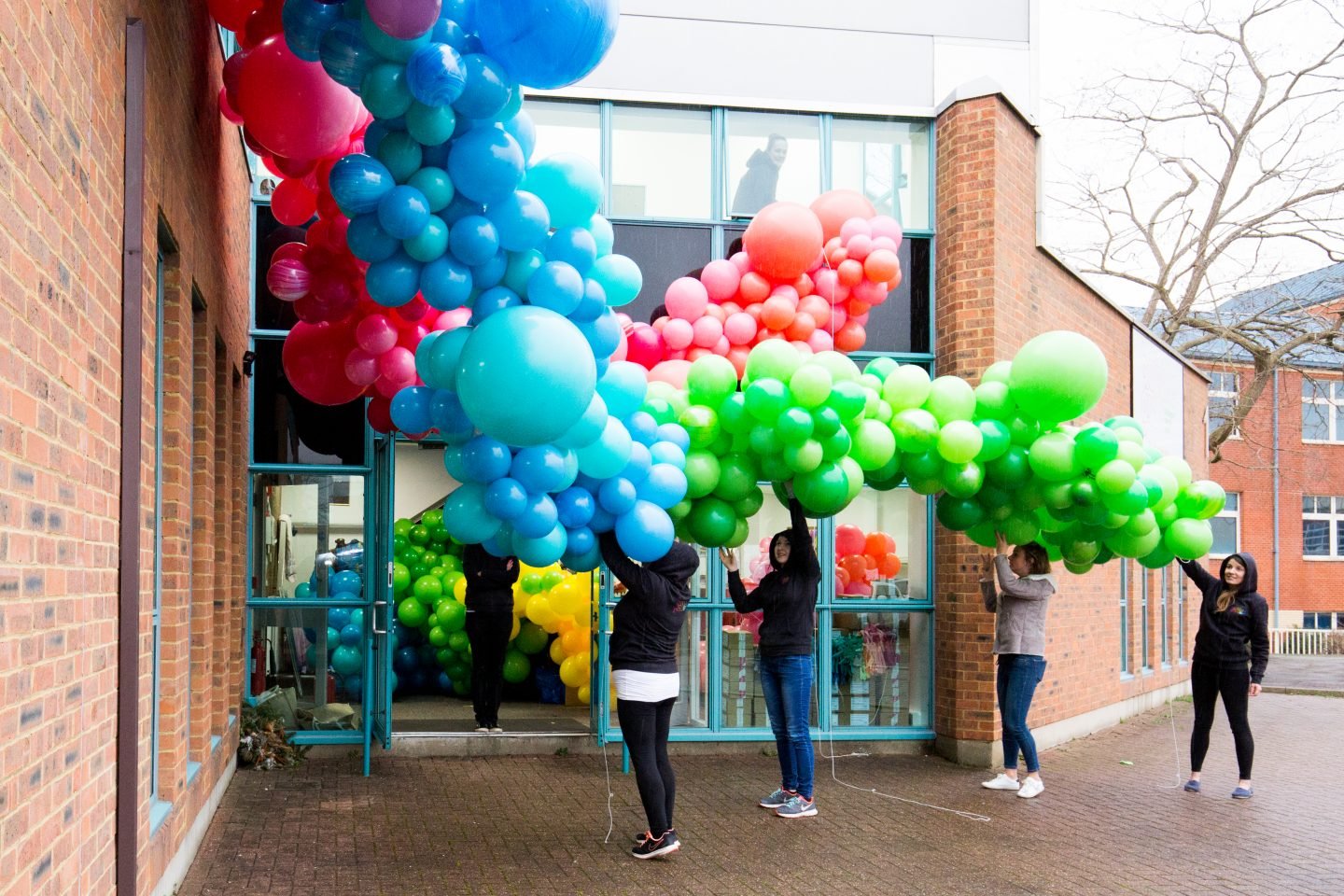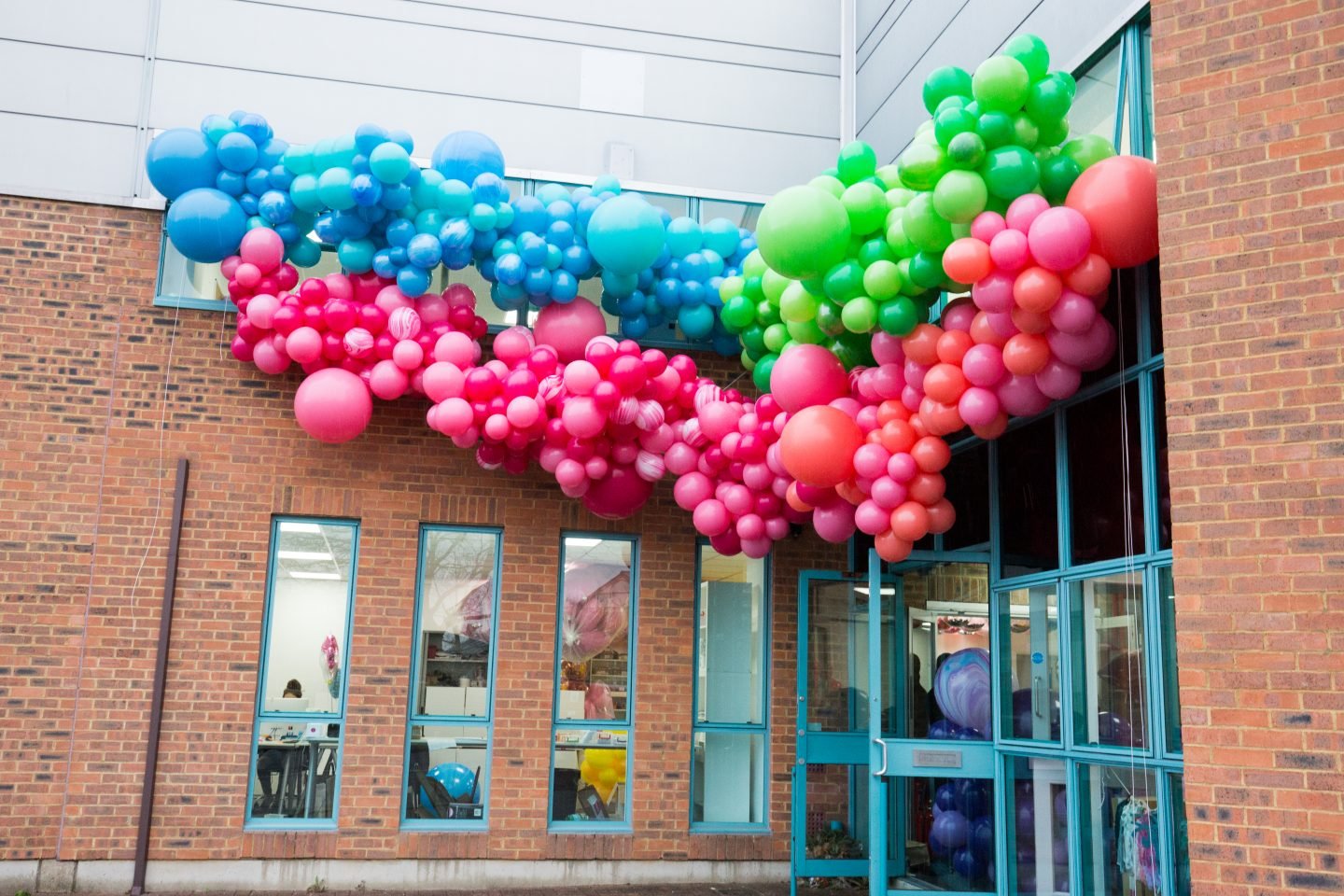 The next step had to be securing the garlands together, so the scarily high ladders made an appearance.
The purple was reattached in a better place and then, dedicated to the cause, Laura made her way up with some cheers of encouragement!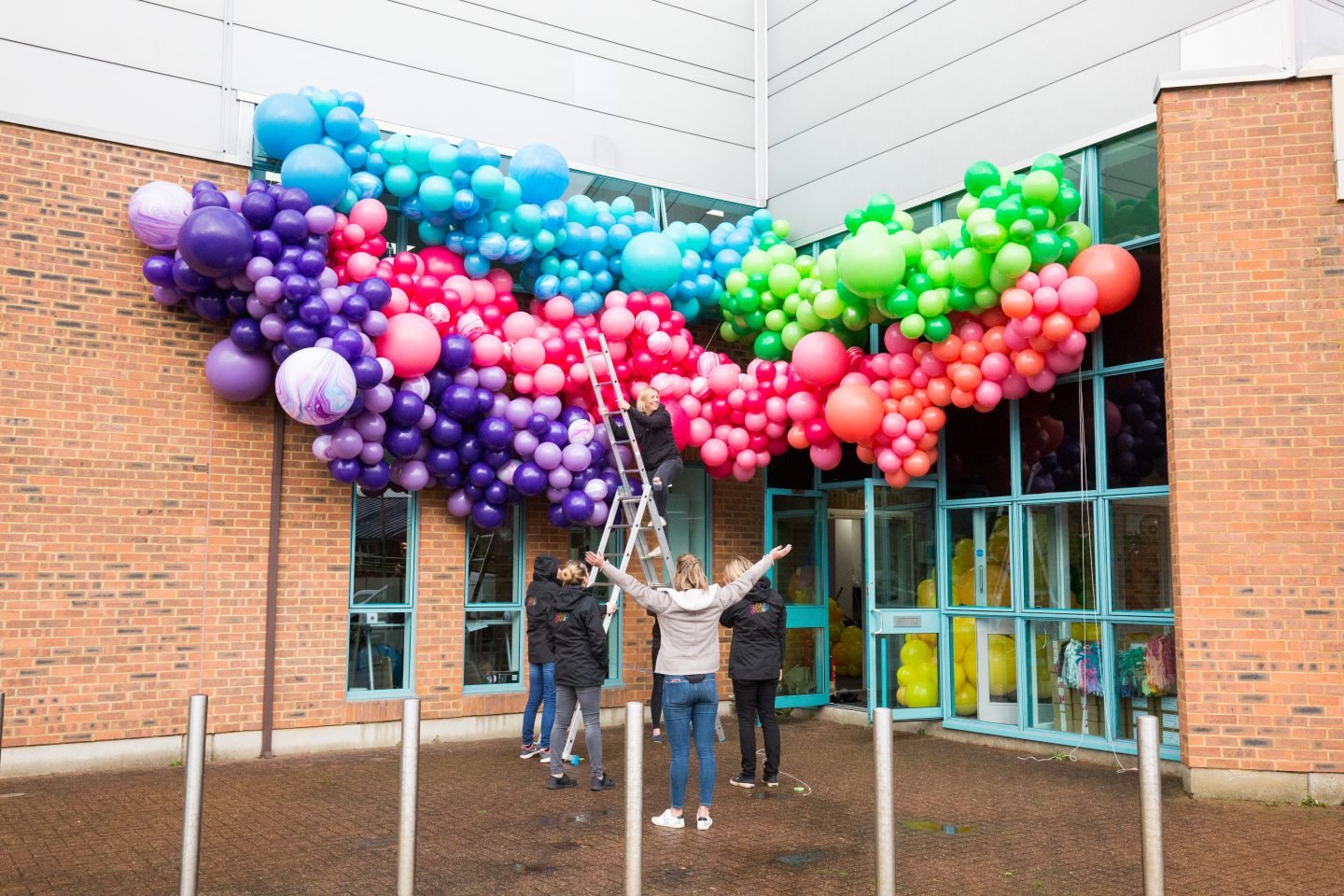 It was then Meg's turn up the ladder to show us how it was done (Laura's arms could only reach so far!)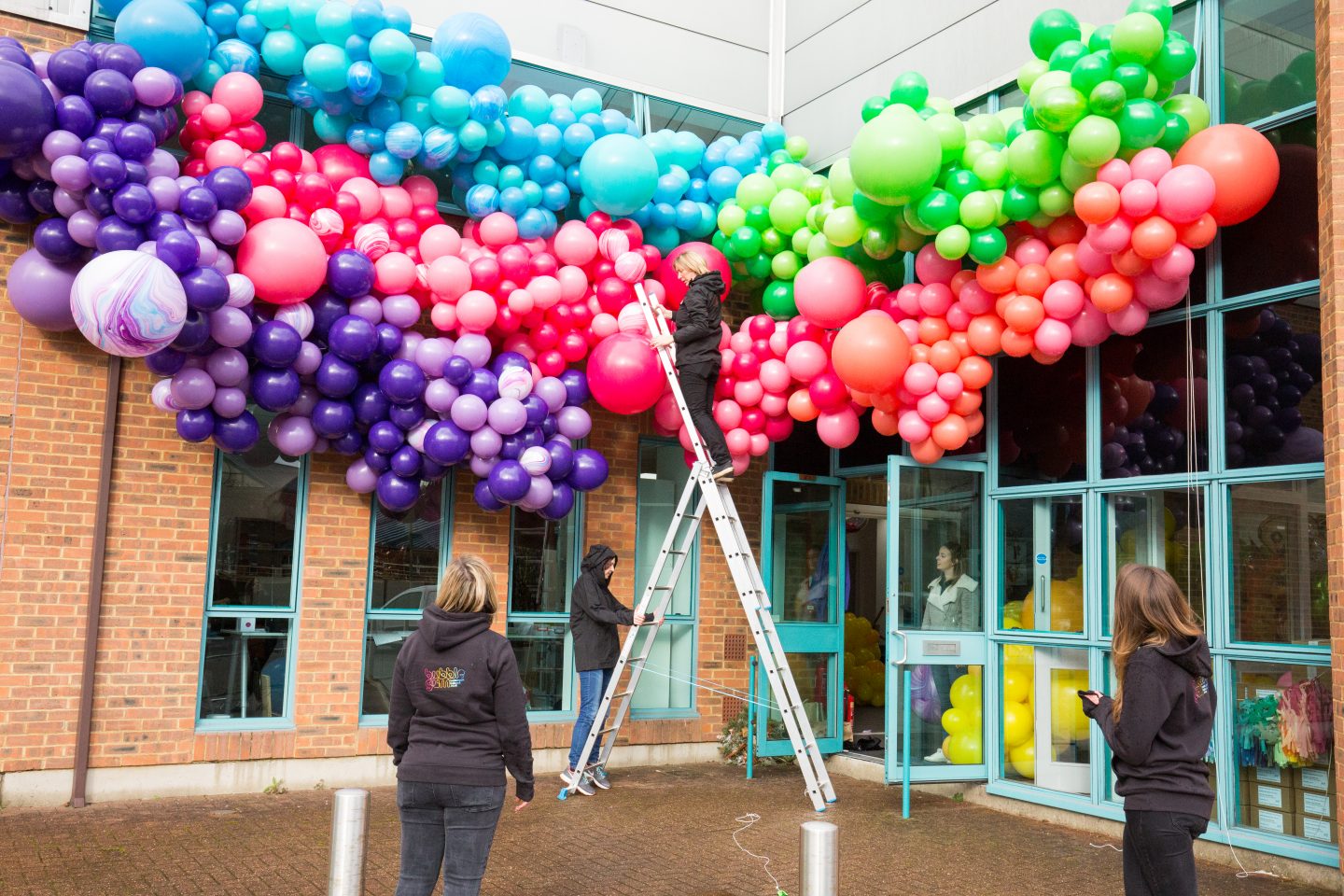 Attaching complete, it was time to introduce yellow just as the sun came out for a fleeting moment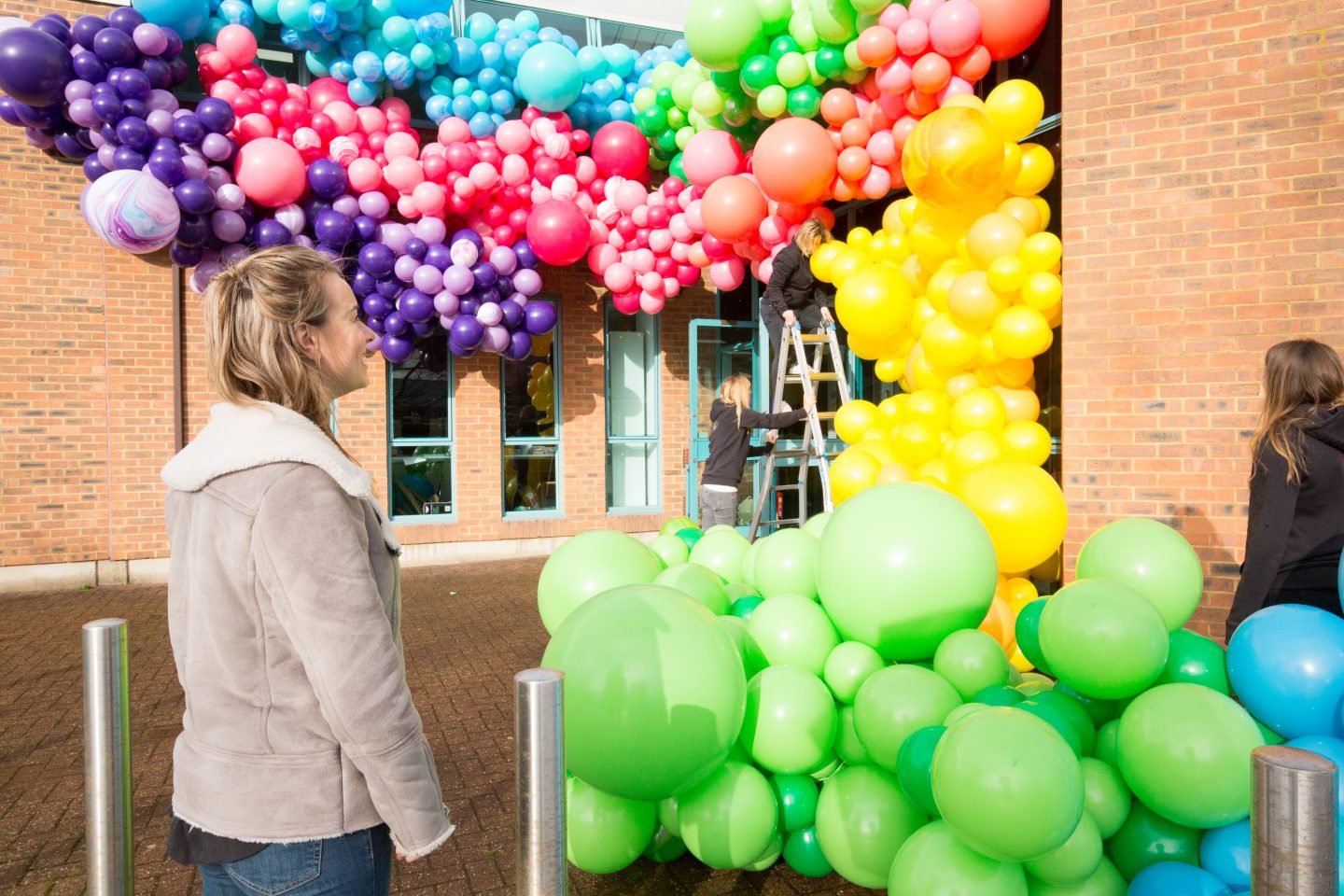 Meg was the first up the ladder and was ready and waiting with Asha for the next phase of the install.
It was also decided that we need a giant Flamingo on that terrace – so watch this space!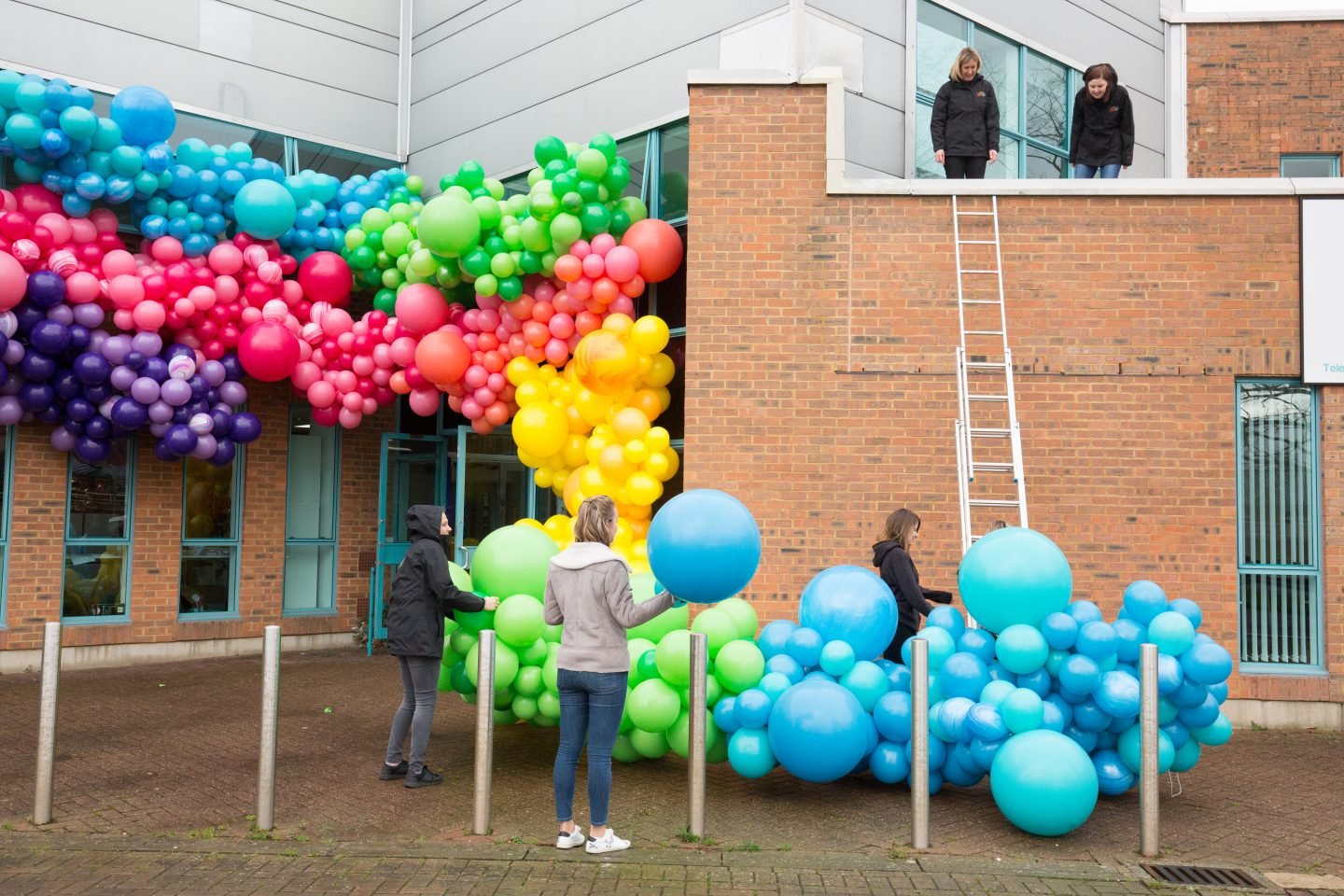 Keenly giving direction from above, the garlands kept coming…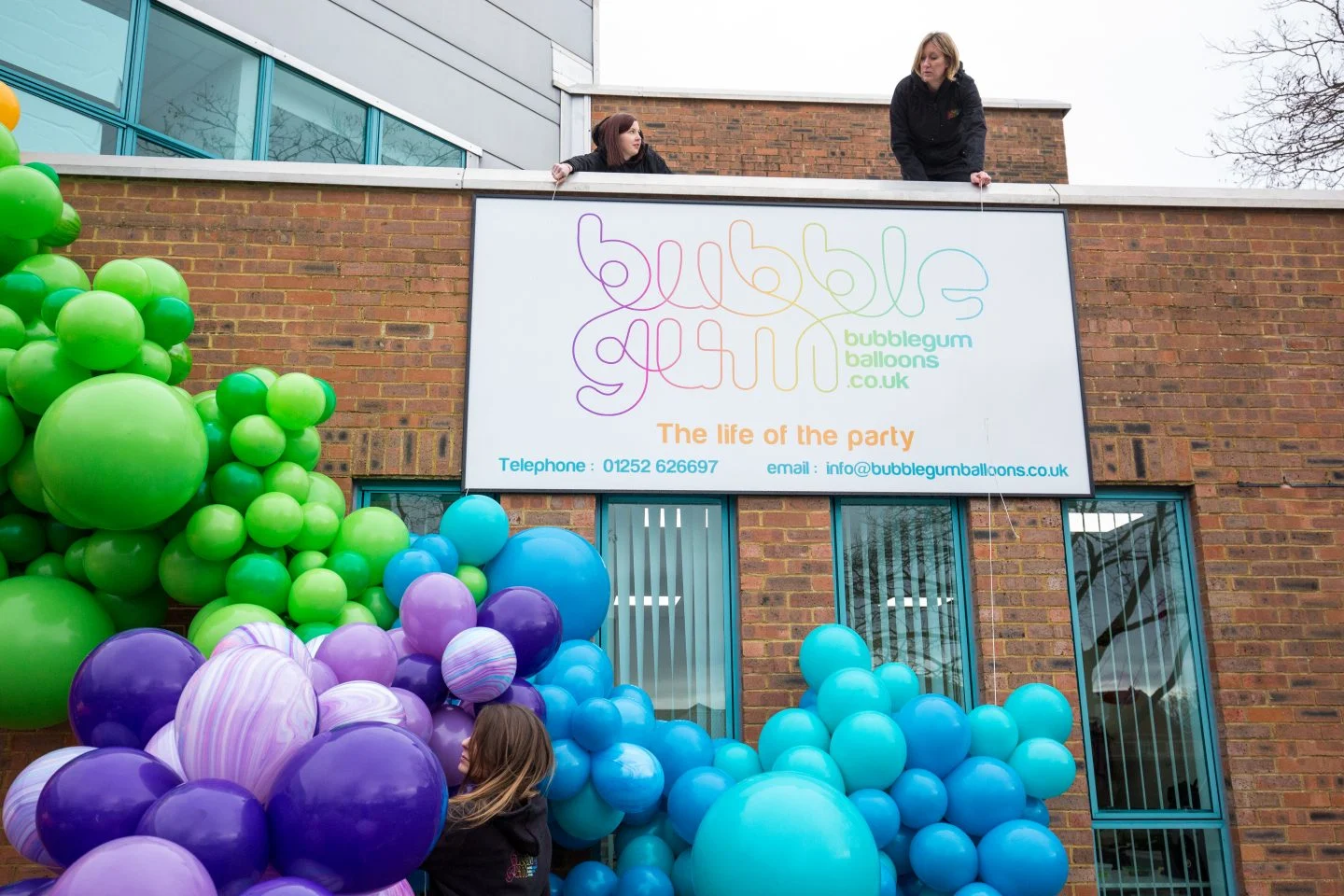 Secured one by one, the structure really began to take shape.
Our neighbours also started wondering what on earth us crazy balloon ladies were up to – and we can't exactly blame them!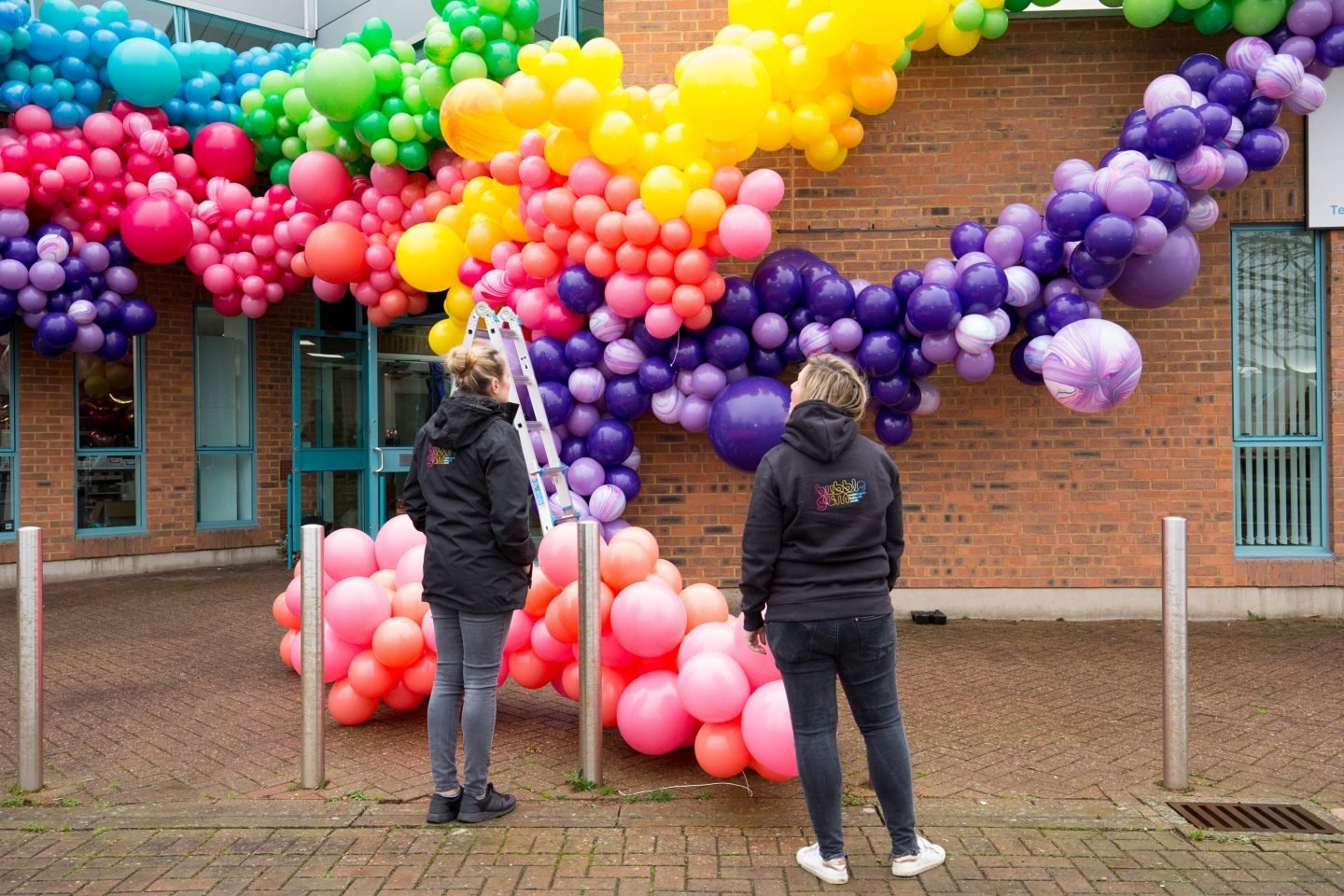 Claire was the next Bubblegum Girl to brave the ladder and began twisted and turning some very wet balloons…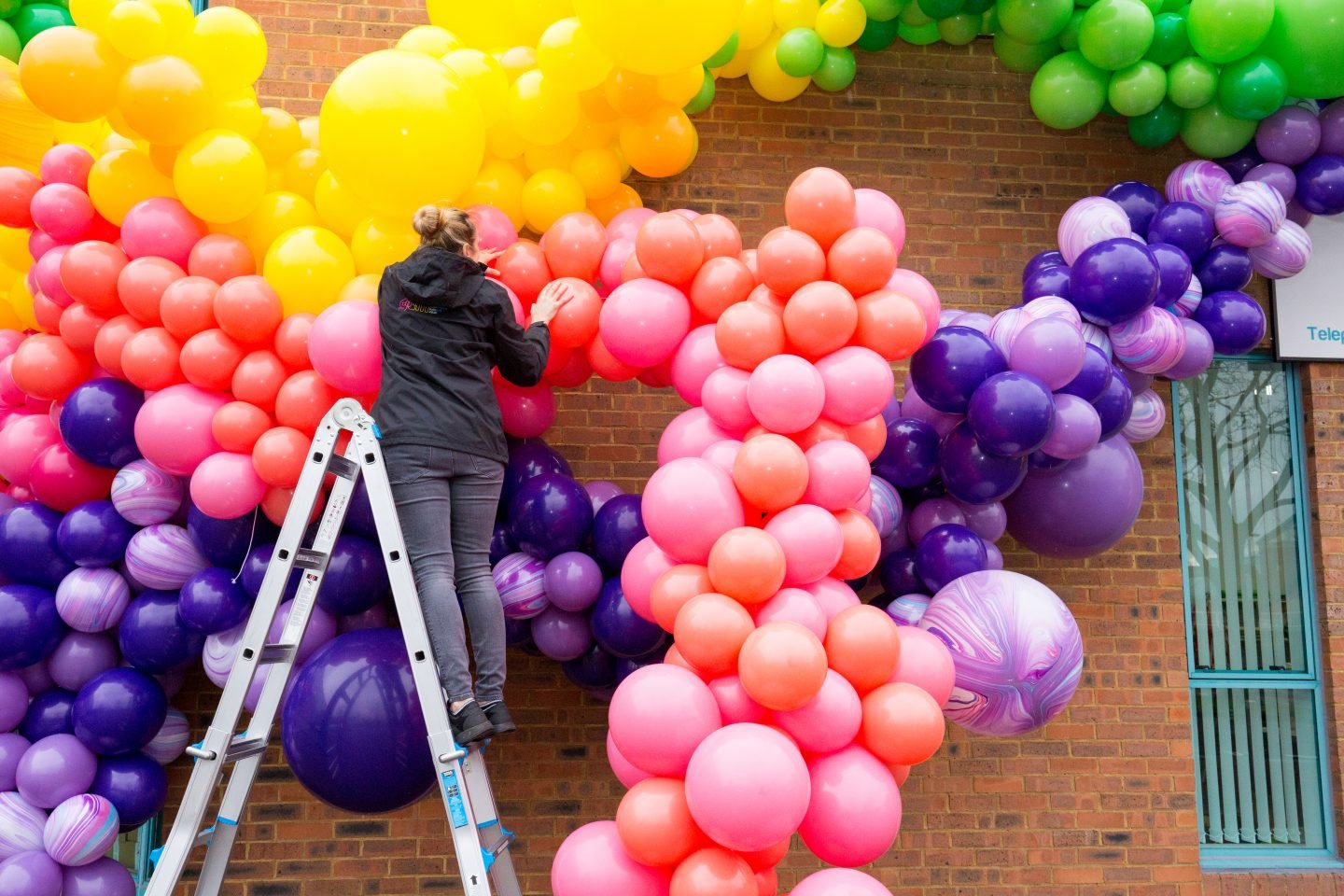 The front structure was preened to perfection and the garlands were prepared for the right hand side.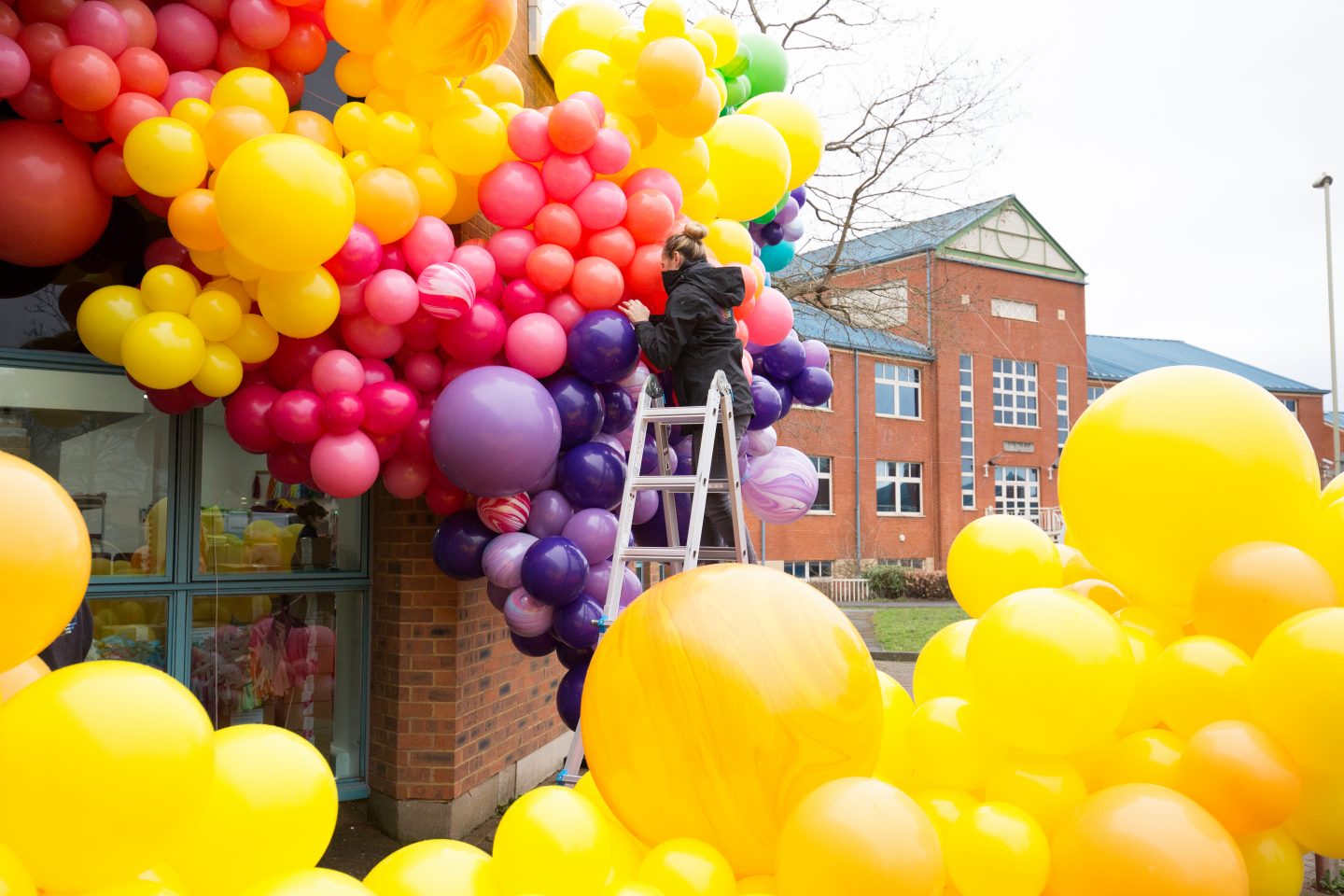 At this point, Meg and Asha got bored and started watching TV on their phones… We spotted you ladies!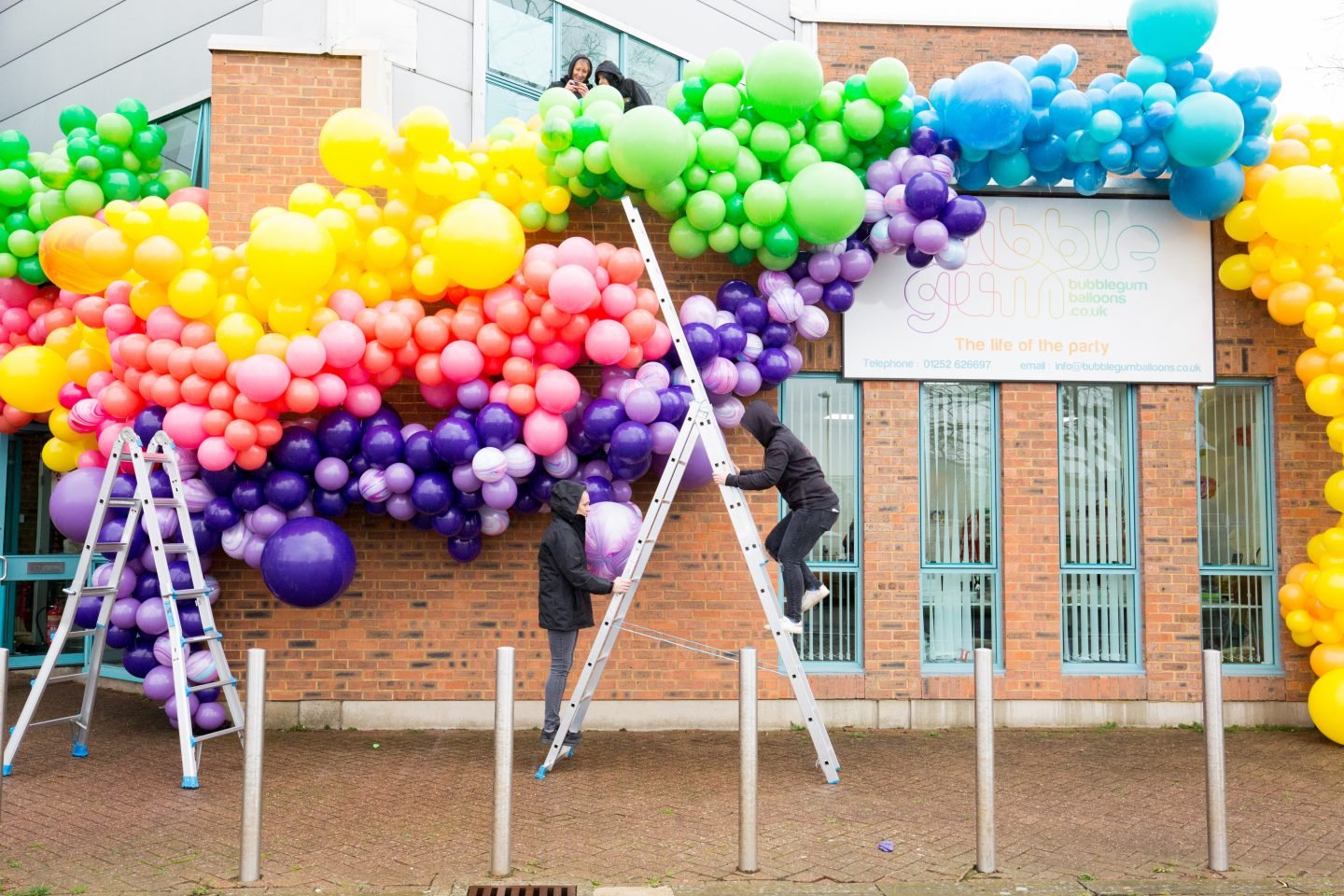 The install was almost ready, so despite the torrential rain (visible in the videos below!) we persevered.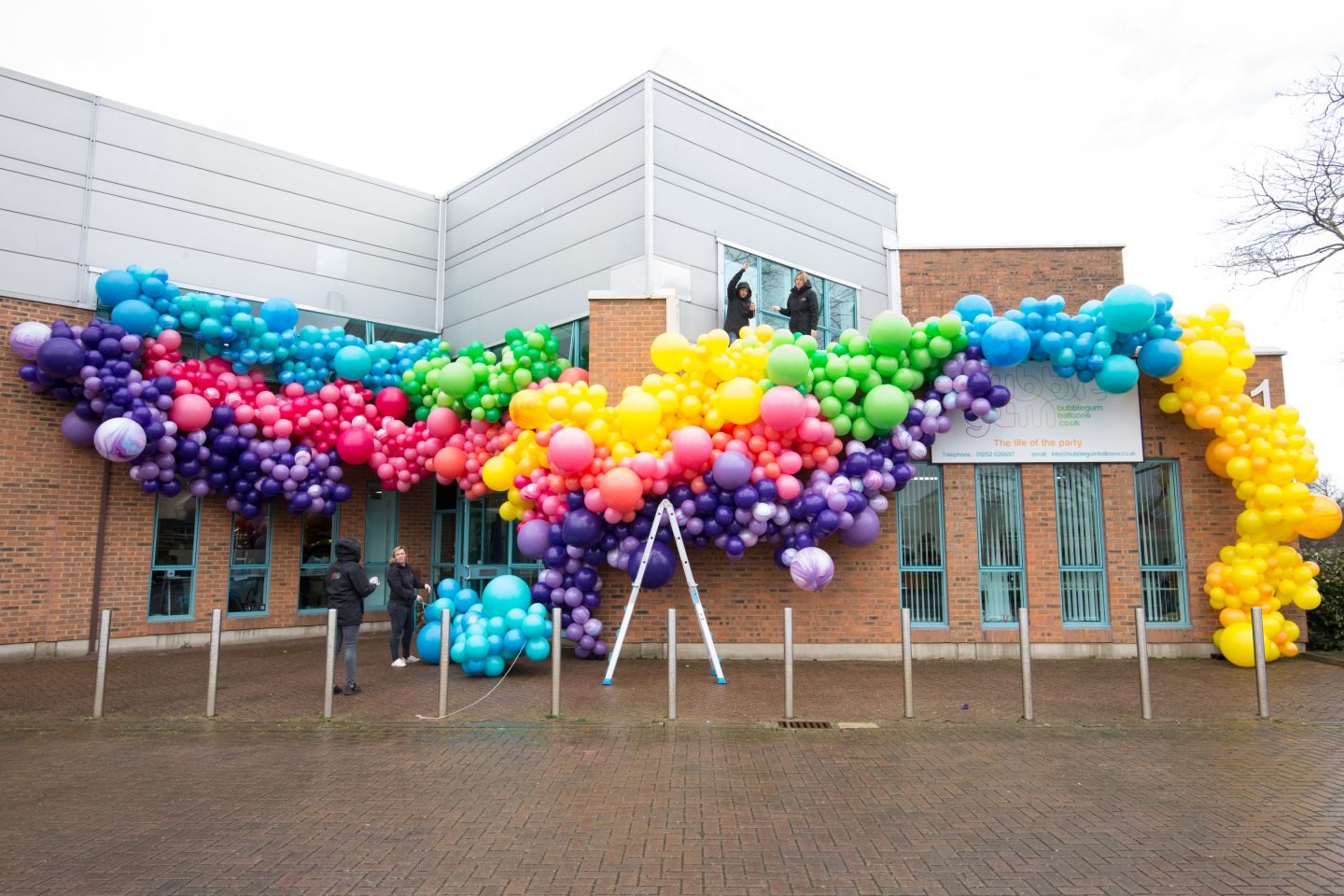 The final long garland was ready to be attached and our work was almost done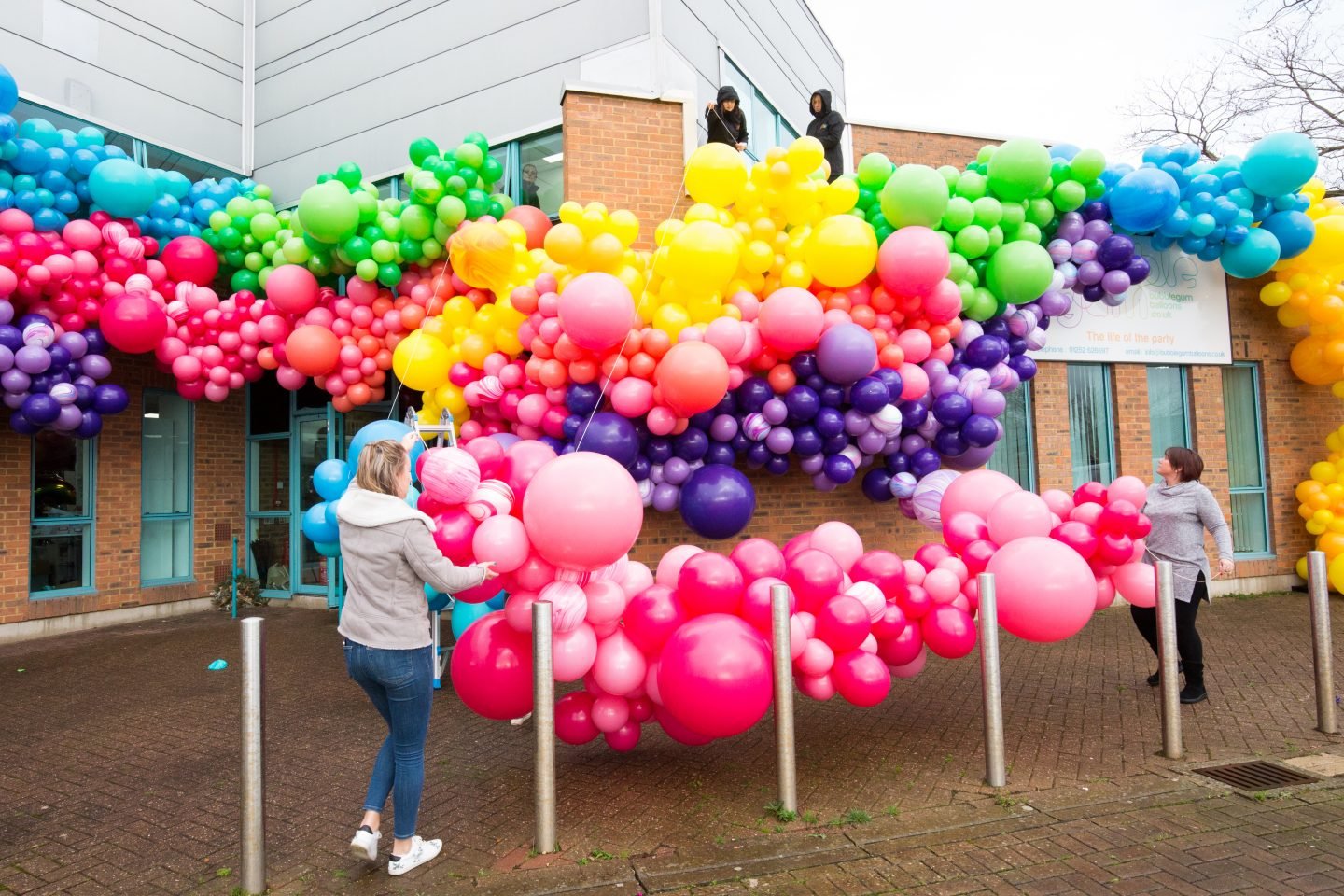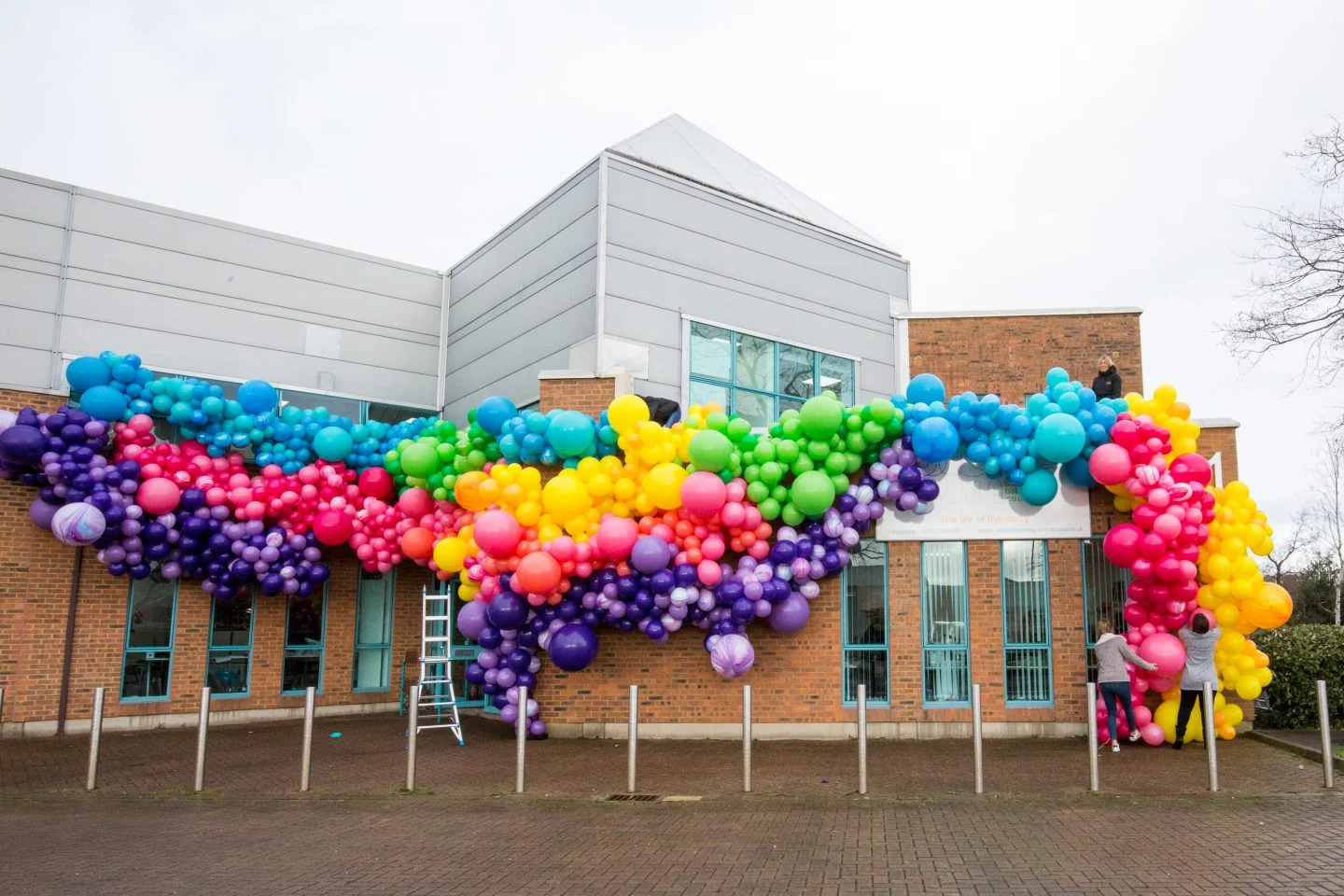 p.s Meg and Asha were stuck up on the terrace until we took the install down…
The Finished Result
The sun came out just in time to cover our install with glorious rays and we couldn't have been happier with the result.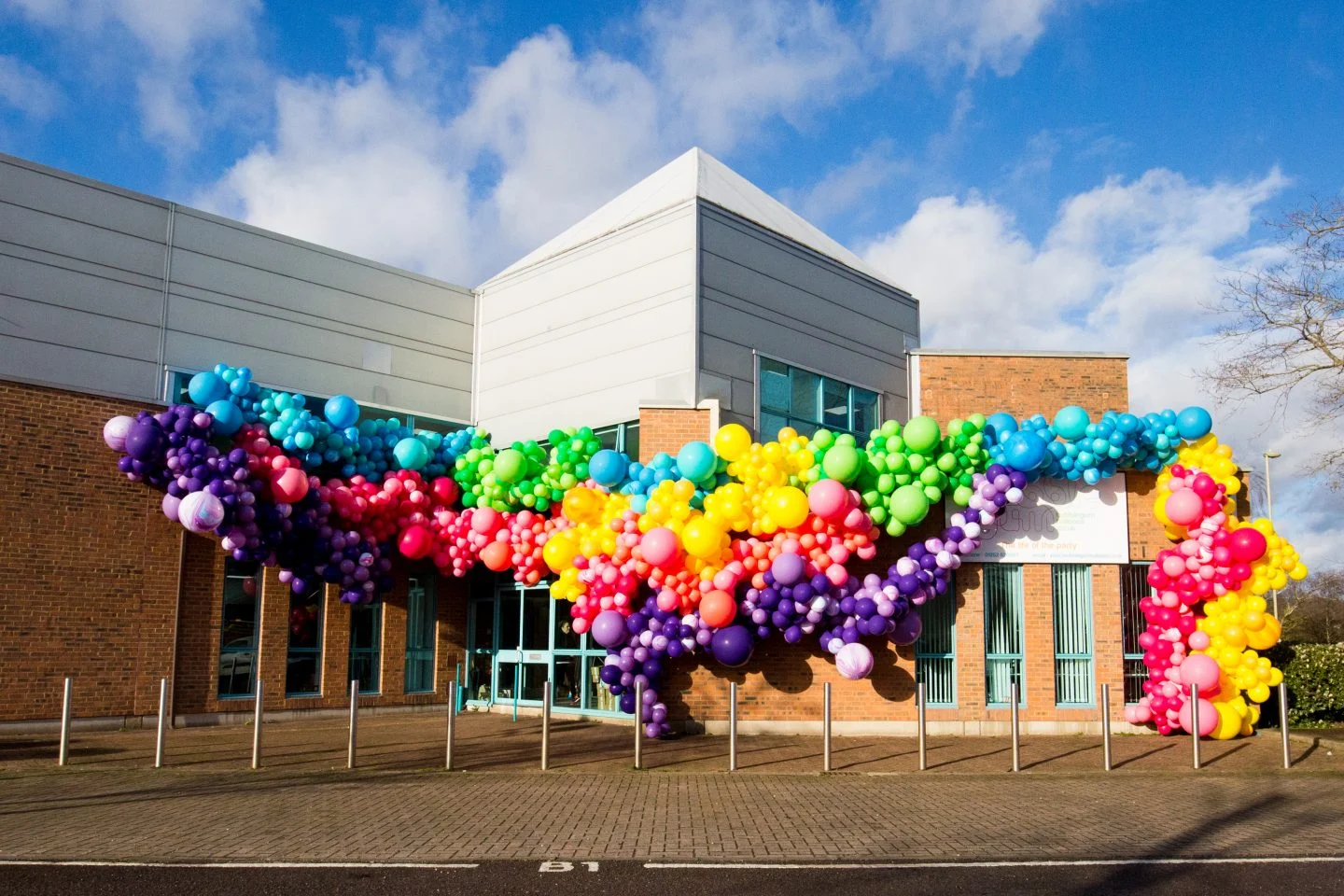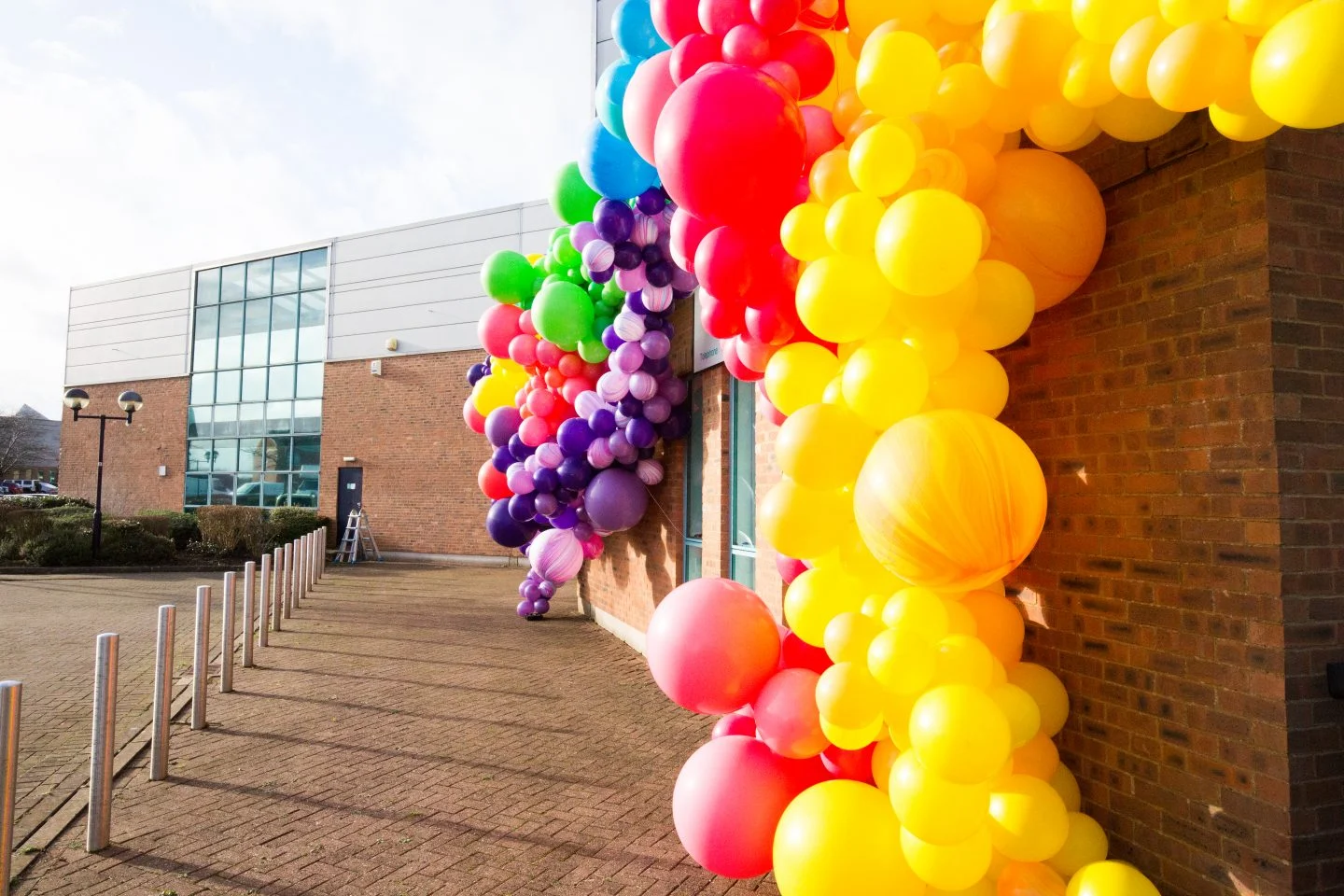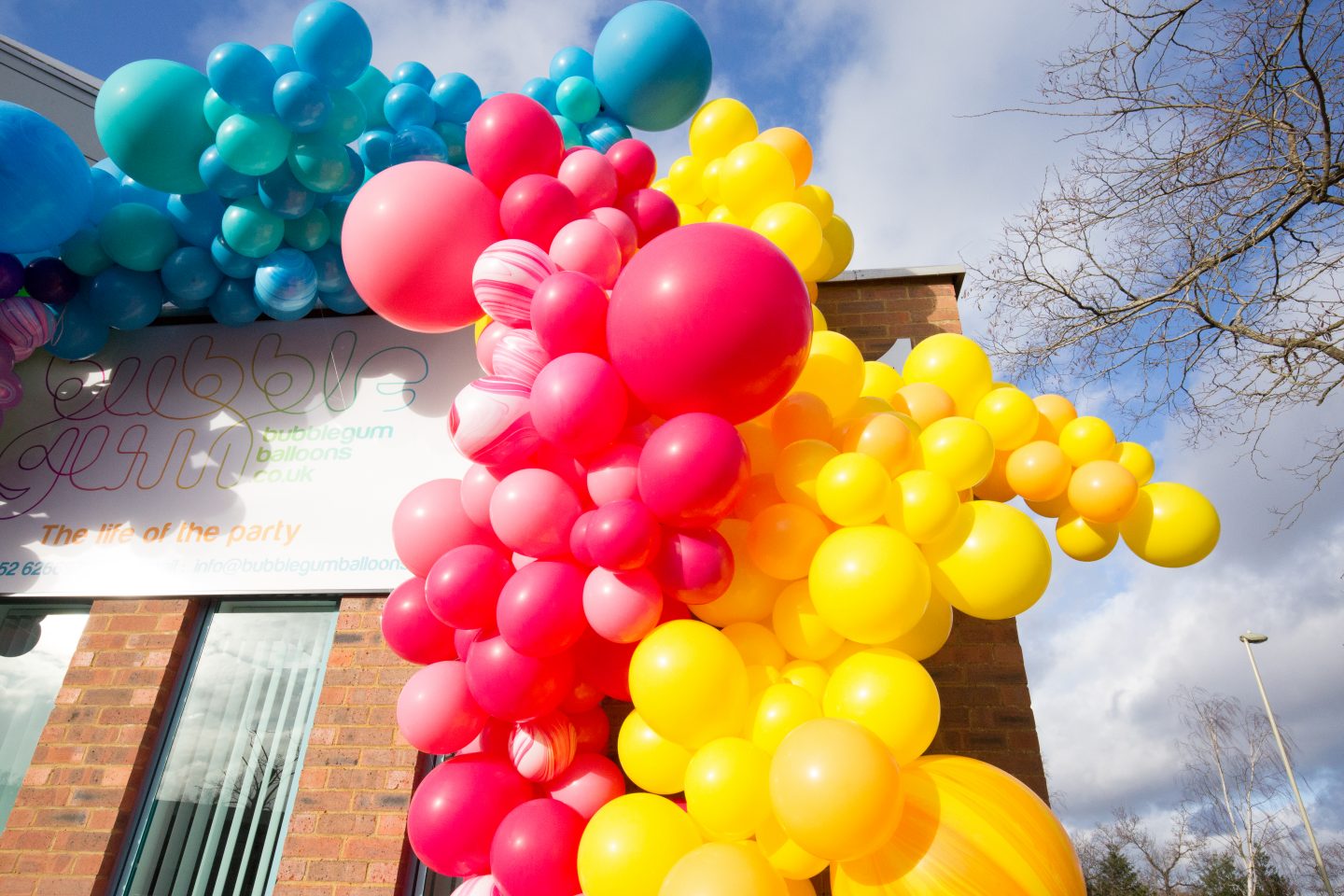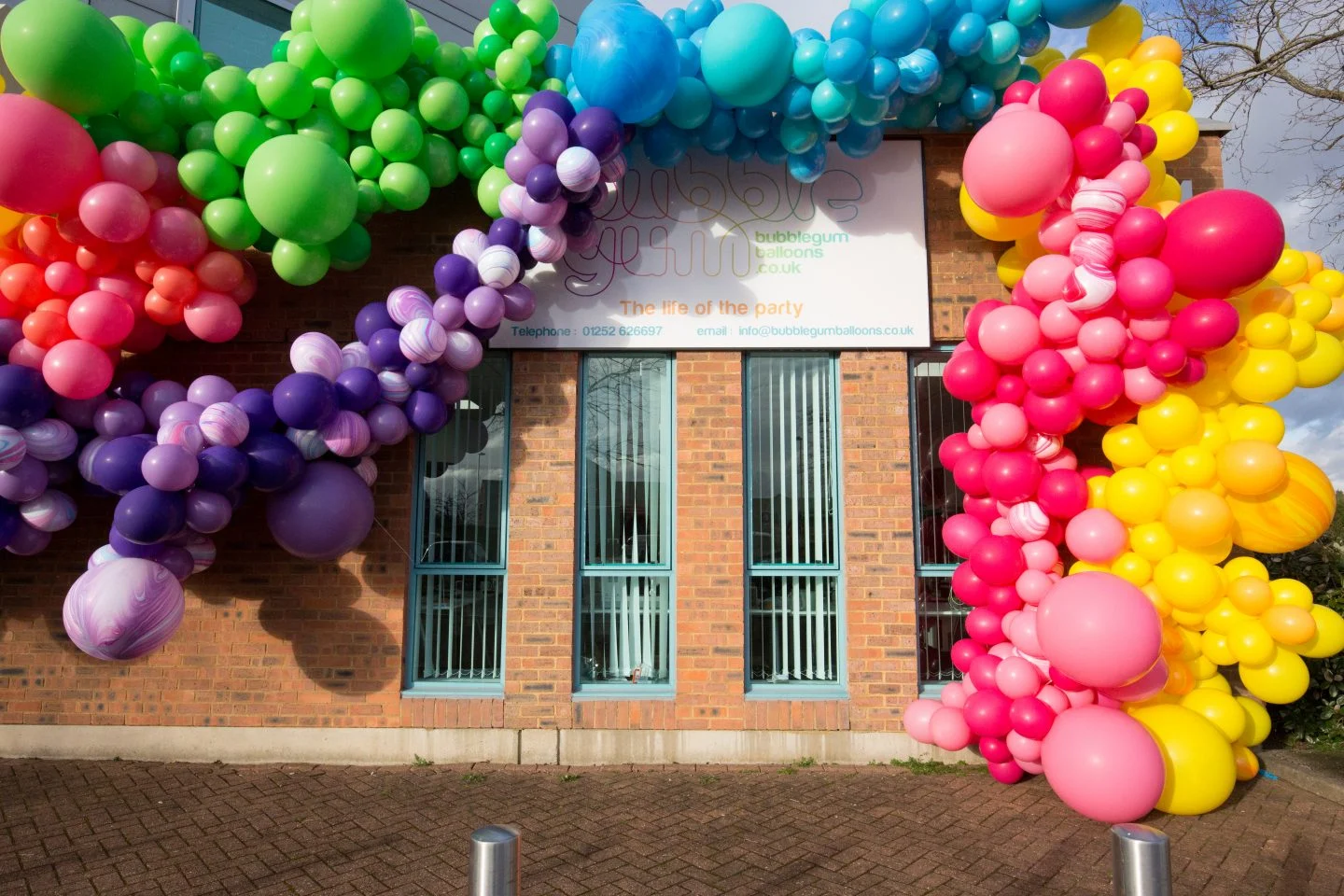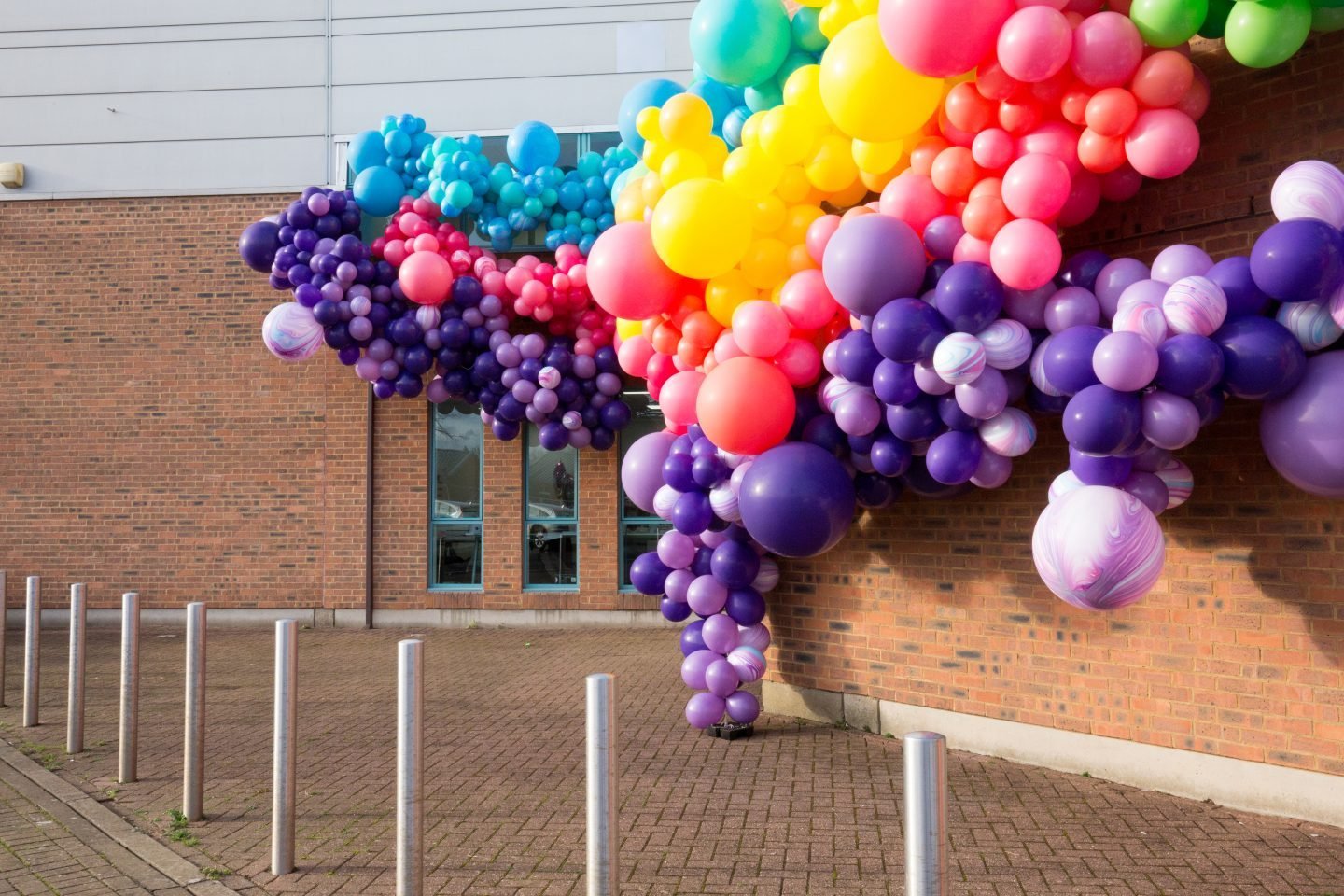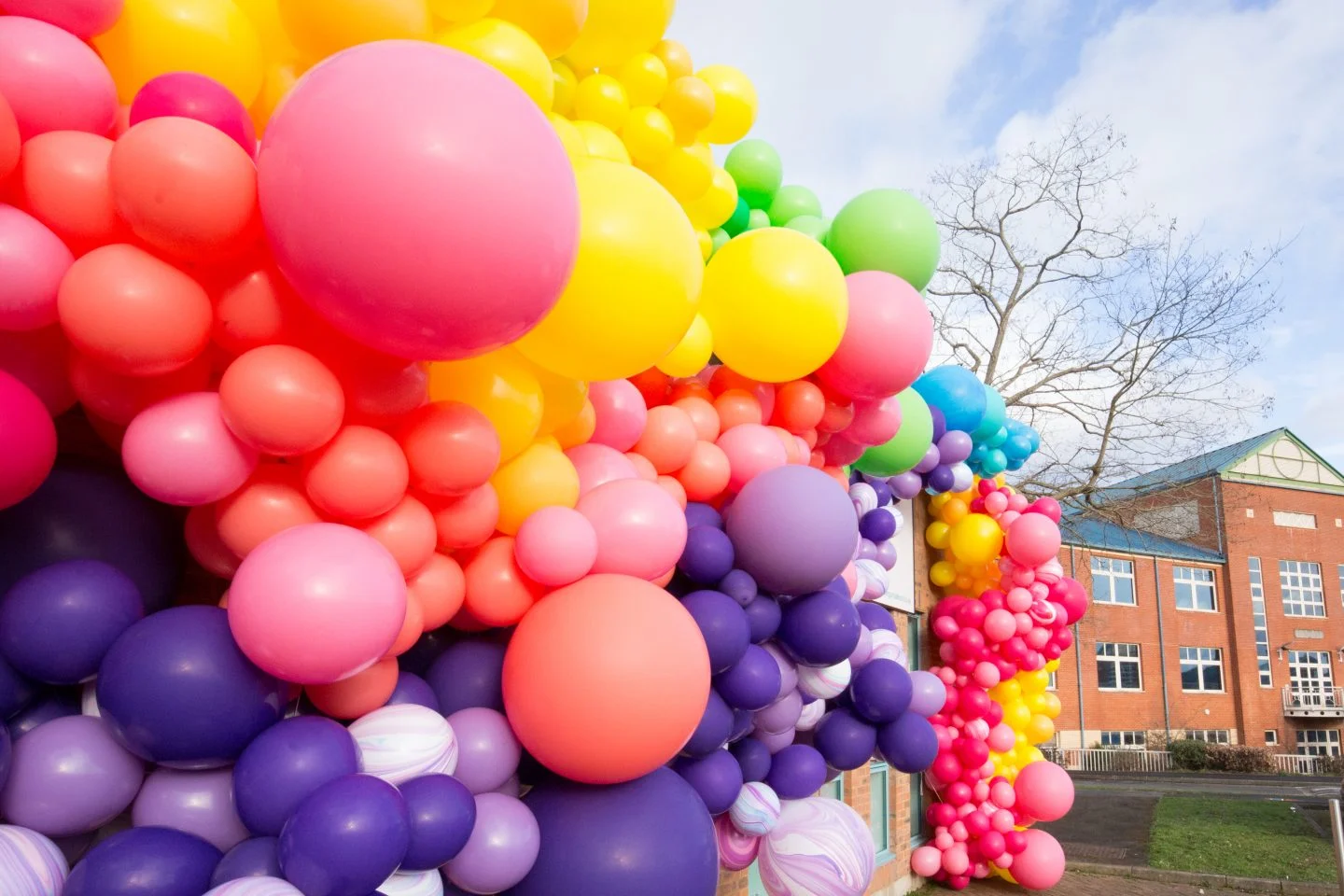 The Timelapse
What A Creation
Here's to another 5, 15, 50+ years!
Love, The Bubblegum Girls xxx