A Valentine's With Gordon Ramsay?
Well, why not!
When we got the brief in from Plain Jane Events, we loved the sound of it.
A giant pink cloud cascading through Bread St Kitchen for Valentine's, alongside Chambord – perfection.
The Creation
We joined the lovely team from Plain Jane Events at midnight and began blowing.
Fueled by endless cups of tea and a handful of jaffa cakes, the installation began to take shape.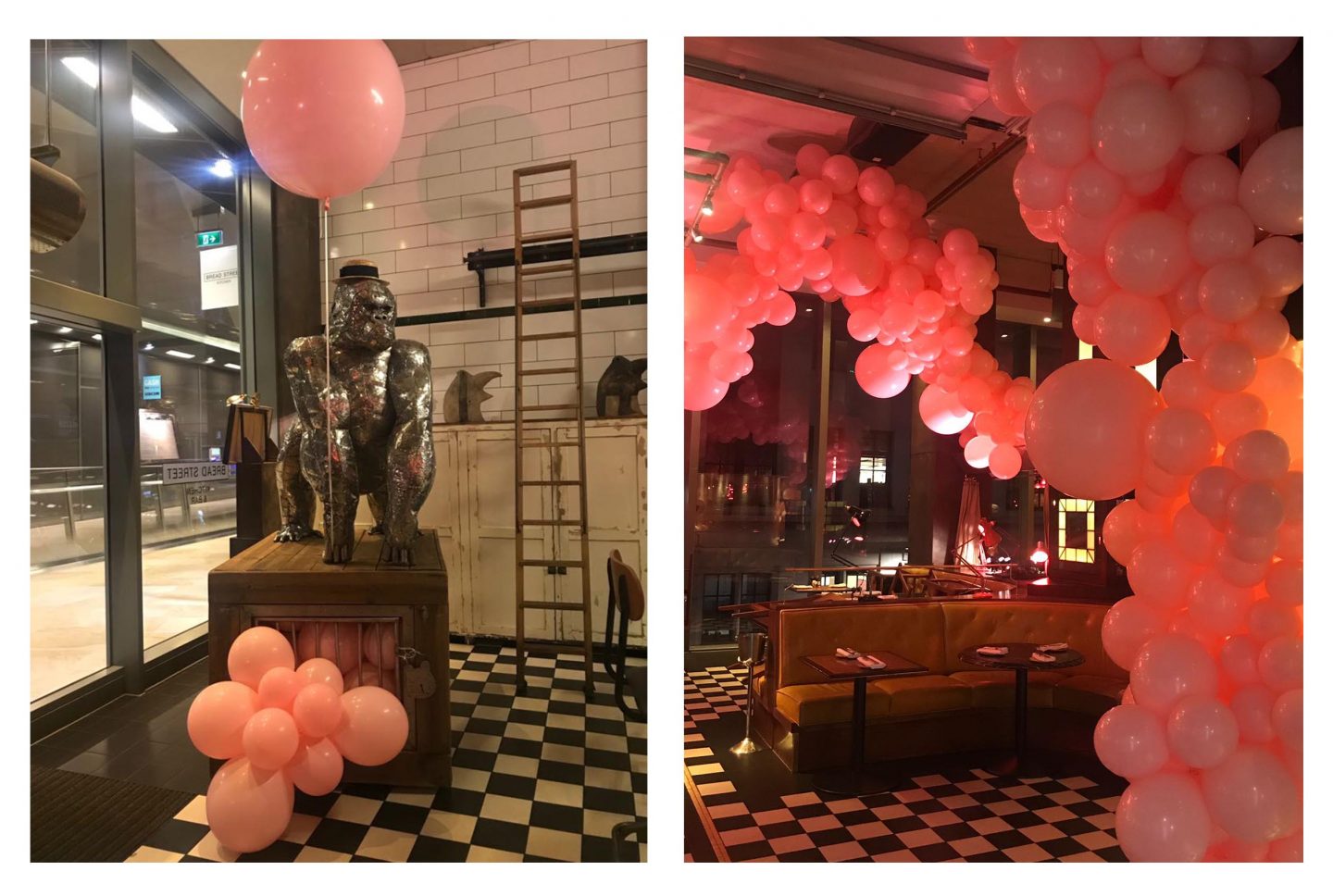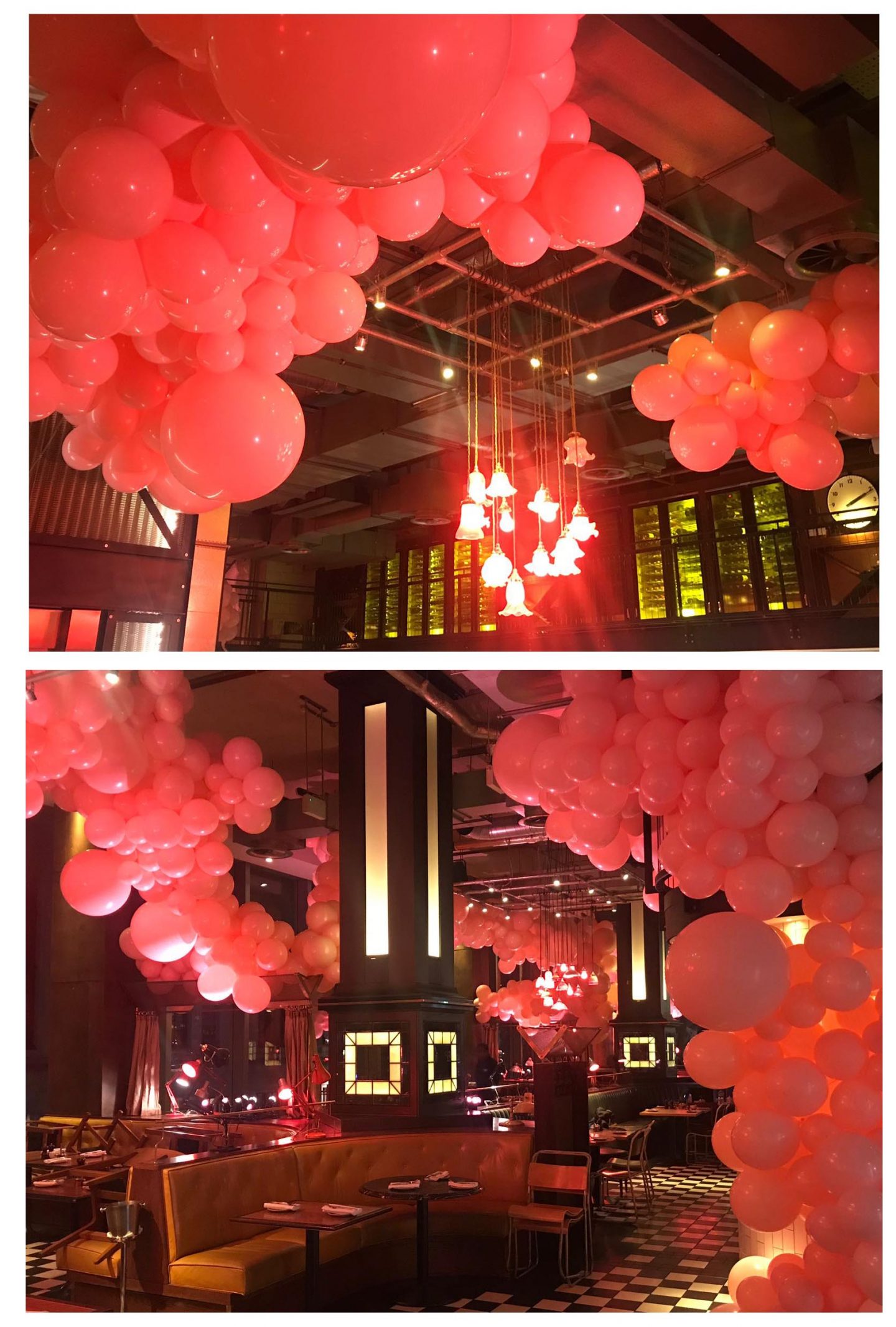 The Final Result
The install managed to look even more beautiful in the daylight.
The colour combination with the restaurant was perfect and we were so pleased with the result.
Sometimes it is nicer to stick to one colour!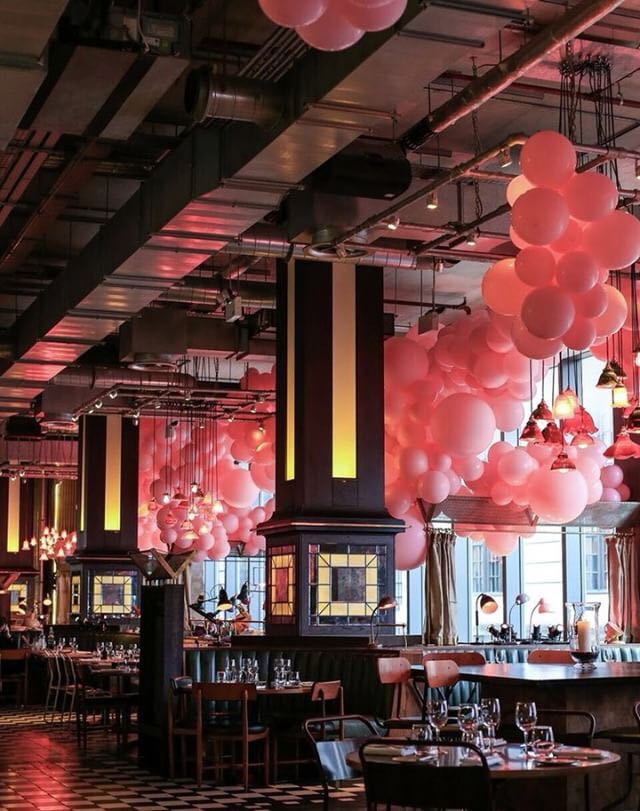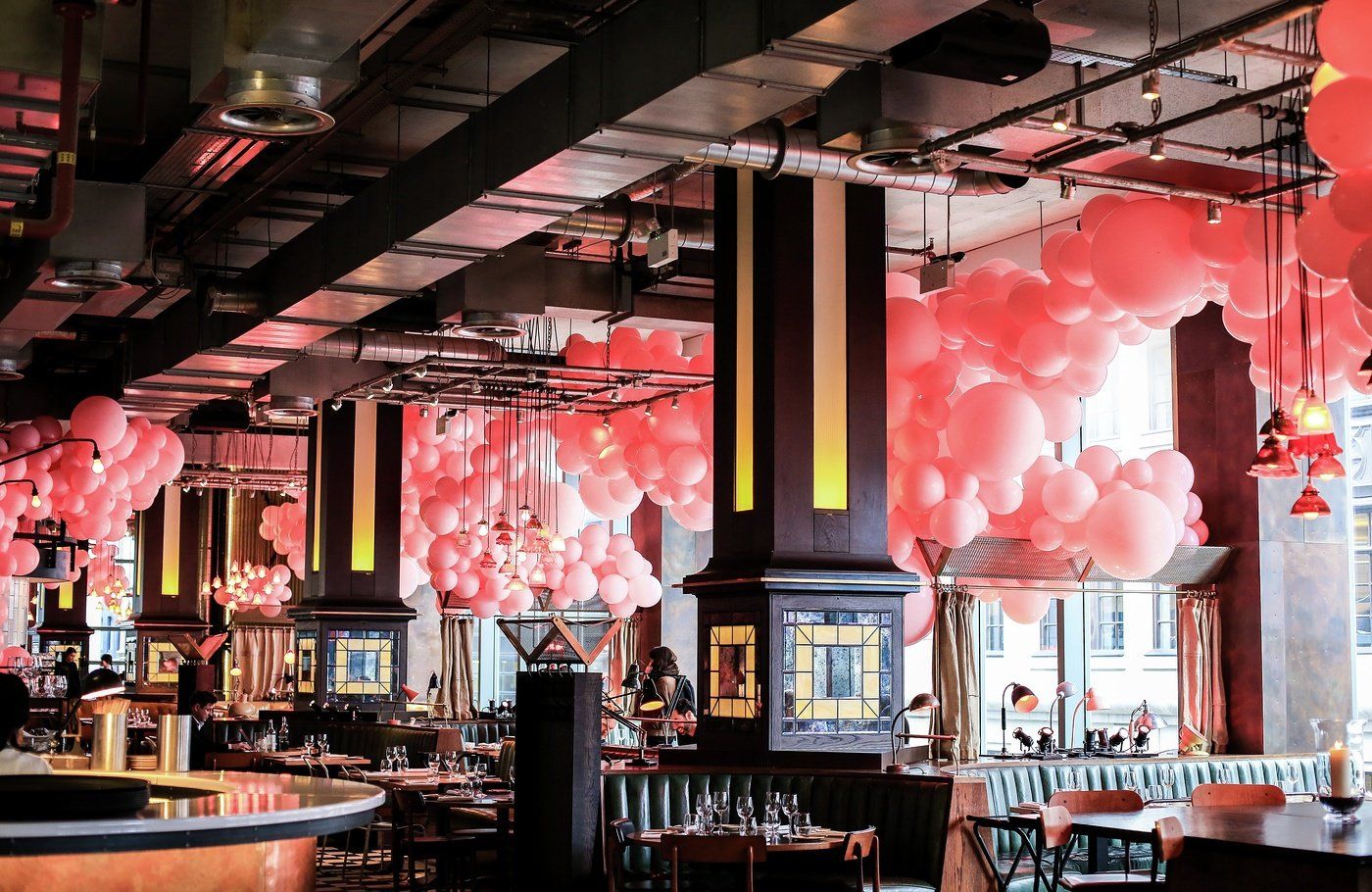 The Social Love
It's not everyday you get to sit underneath a giant pink balloon cloud and have beautiful food, so as expected, the social love was there!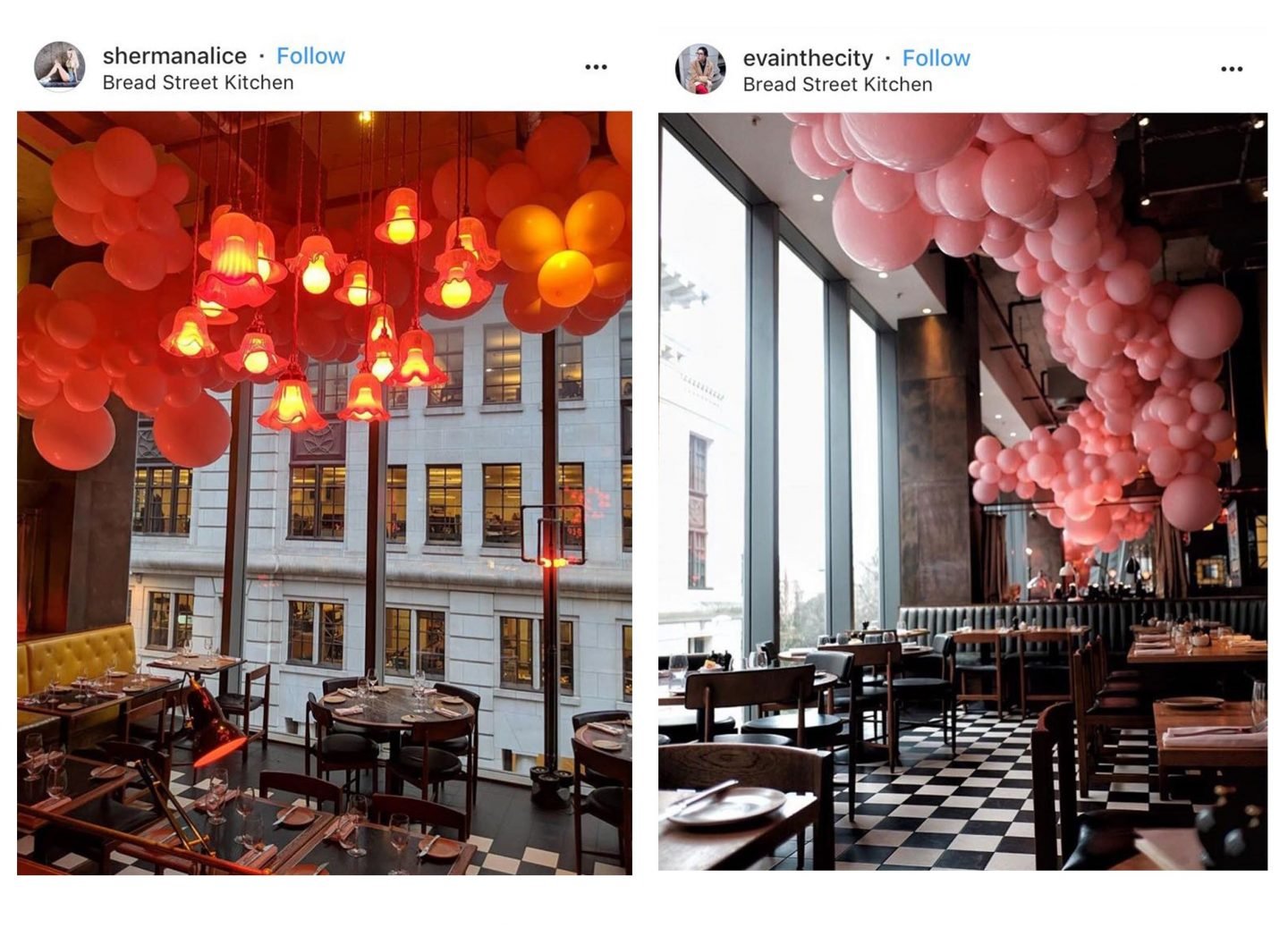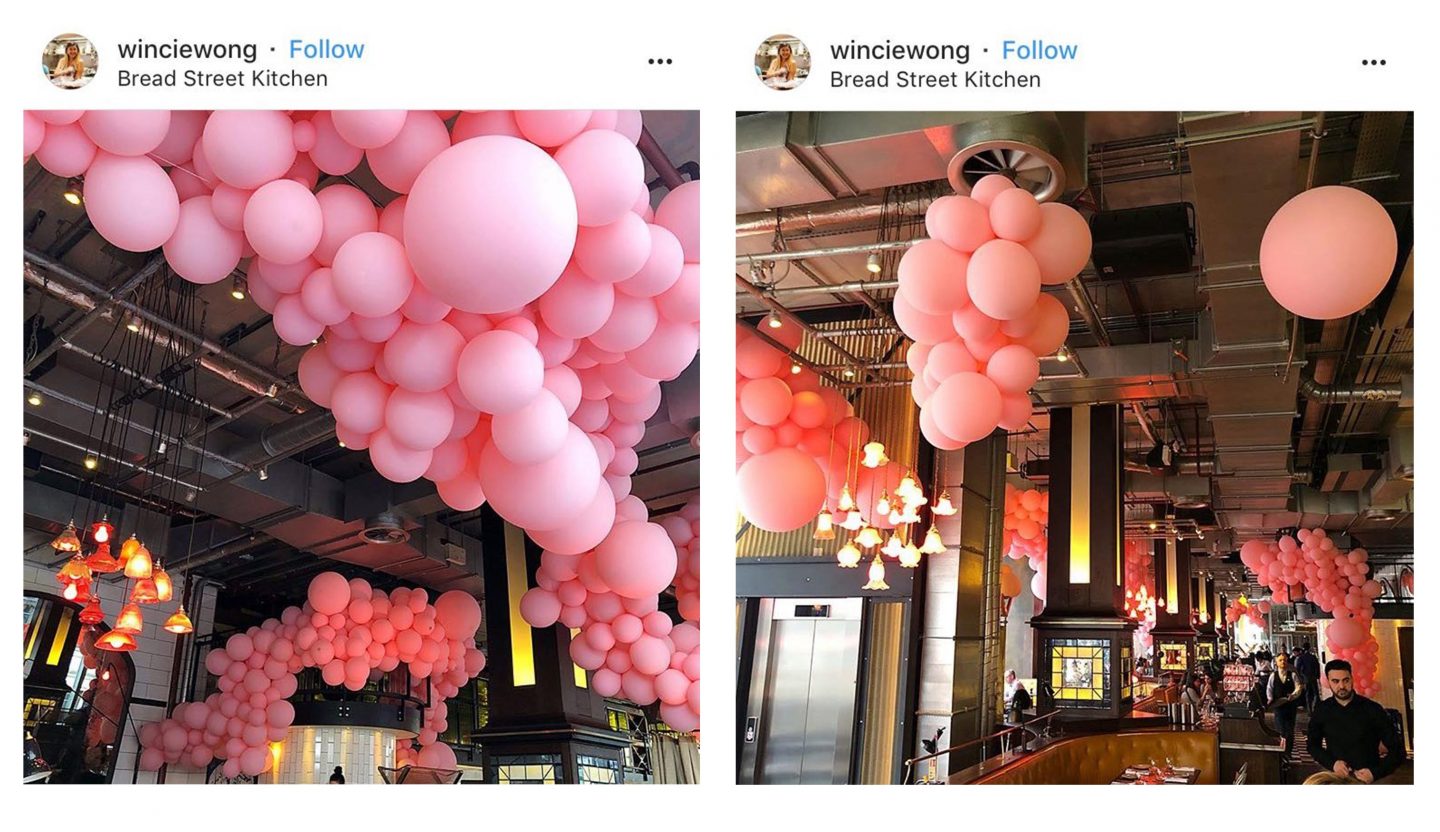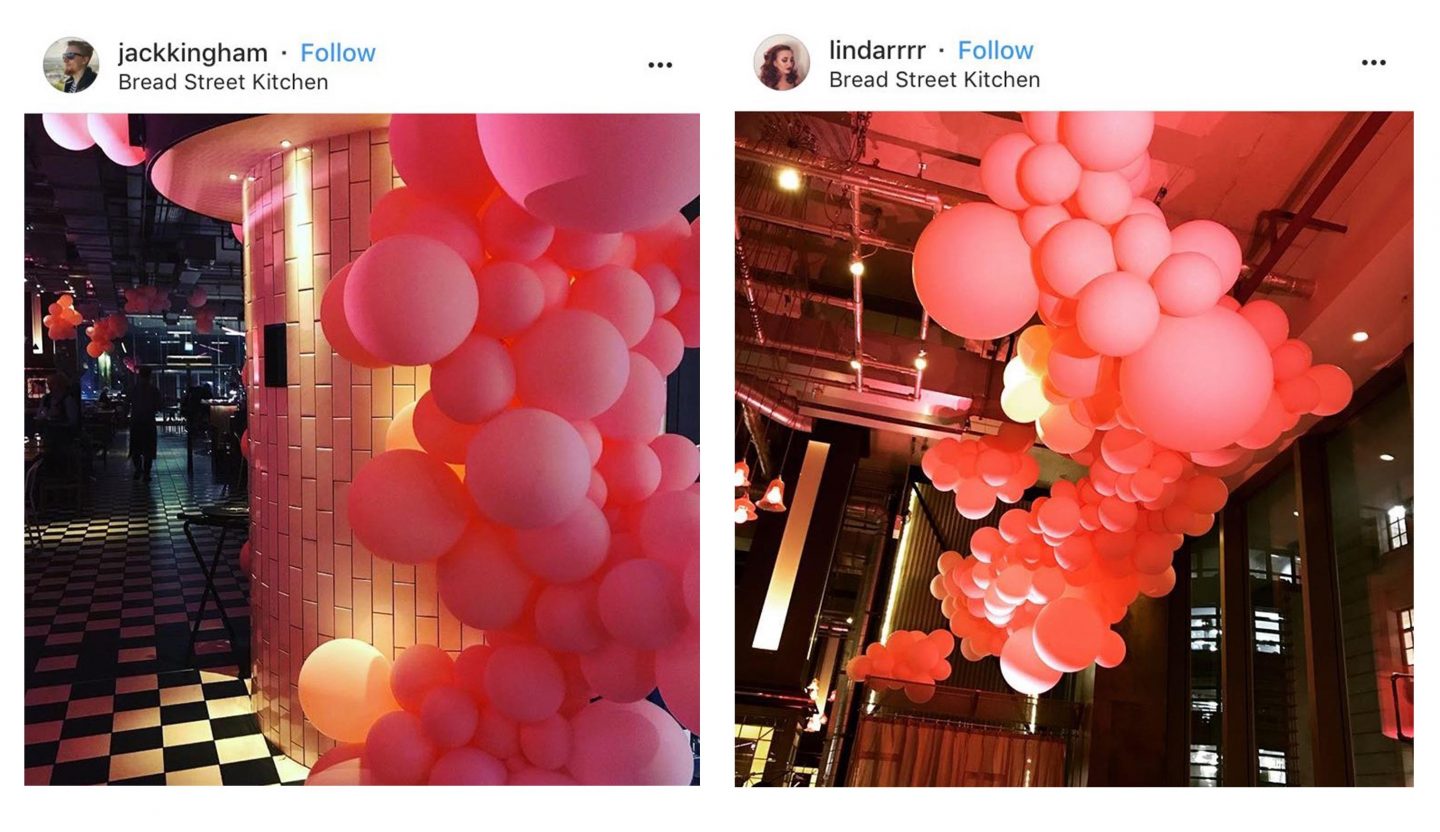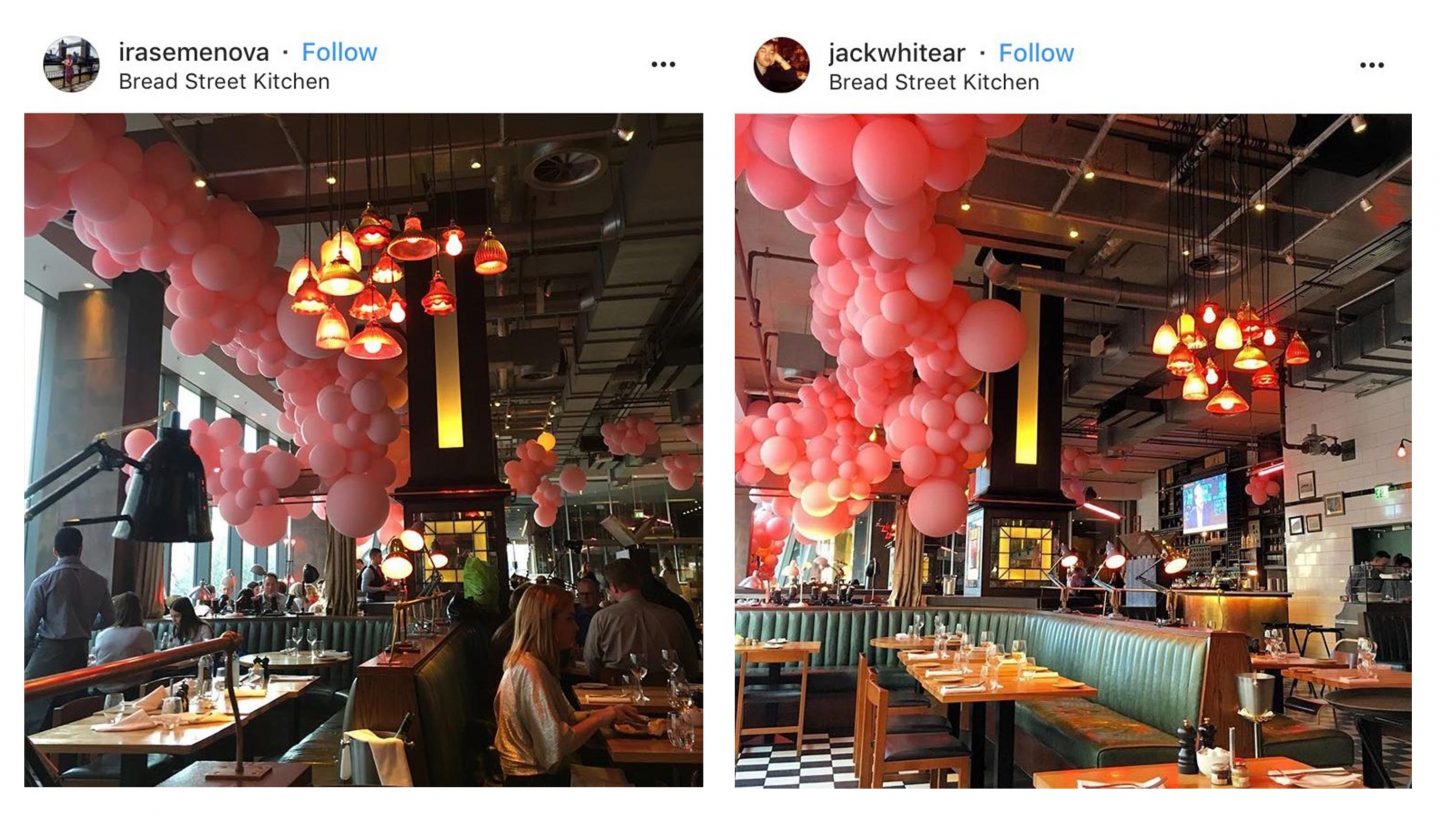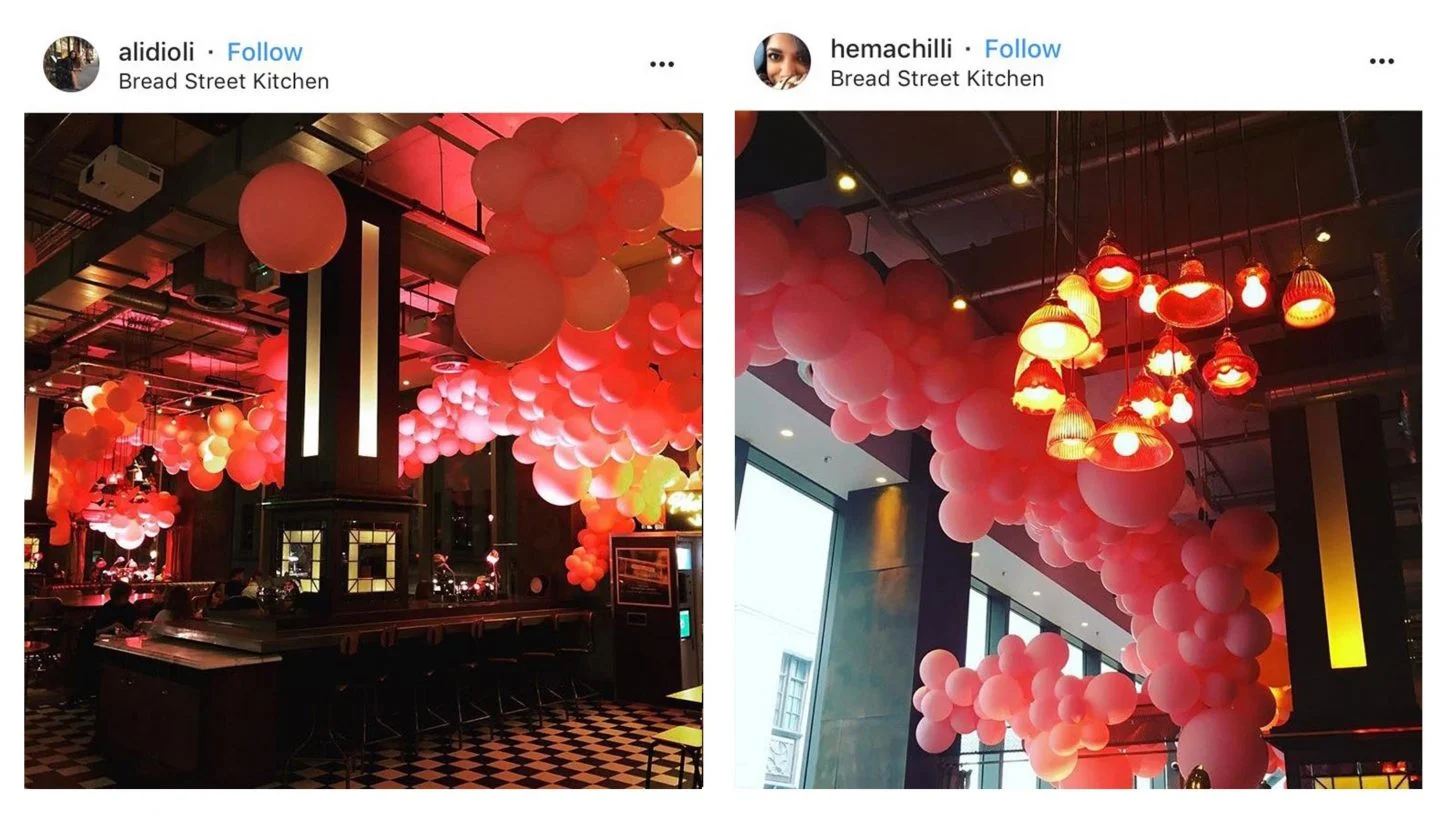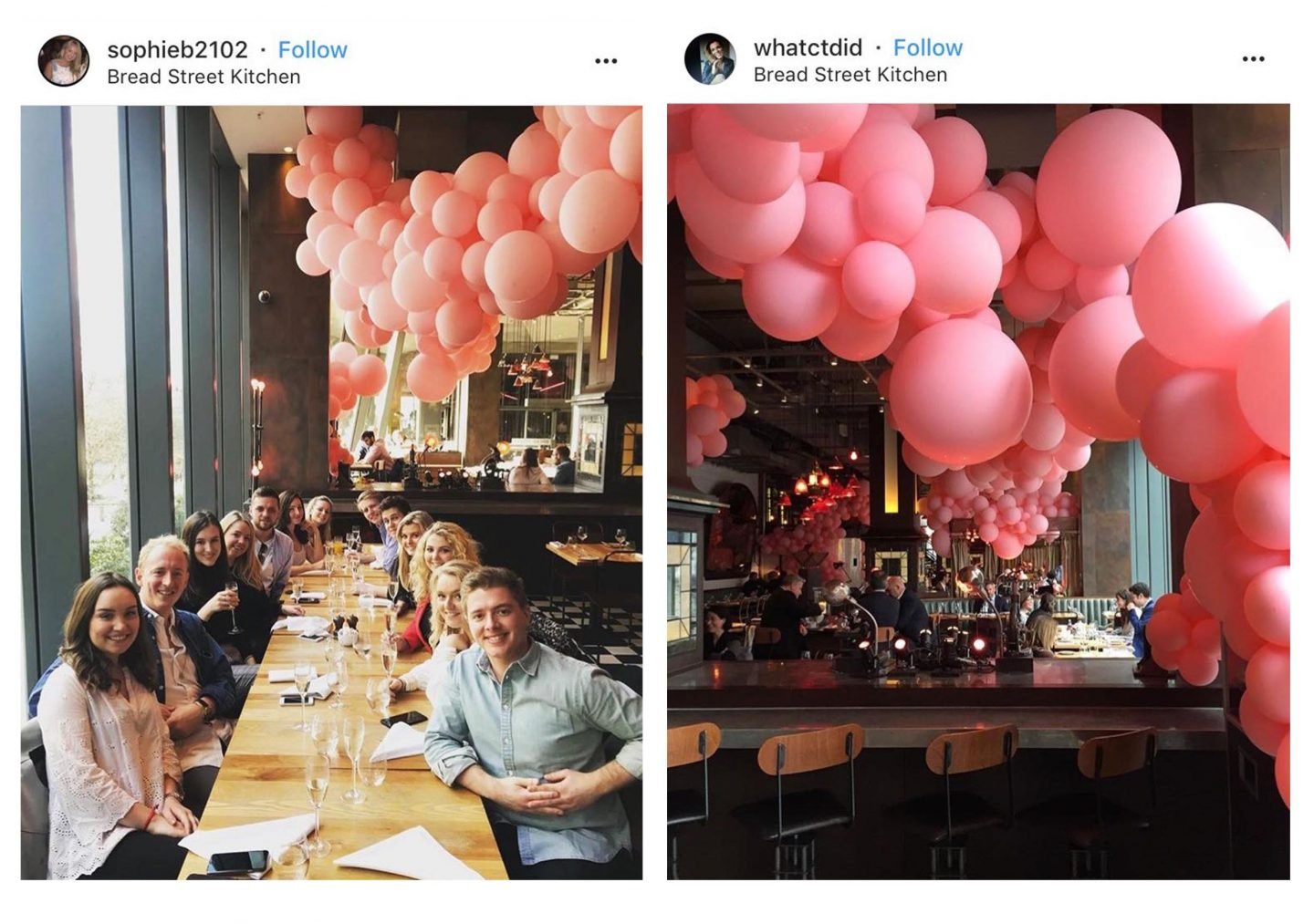 Hire The Bubblegum Girls
To hire us to create an install for you, please email [email protected]
To work with Plain Jane Events, please email [email protected]
To make a reservation at Bread St Kitchen, please click here